by
posted on November 30, 2020
Support NRA American Rifleman
DONATE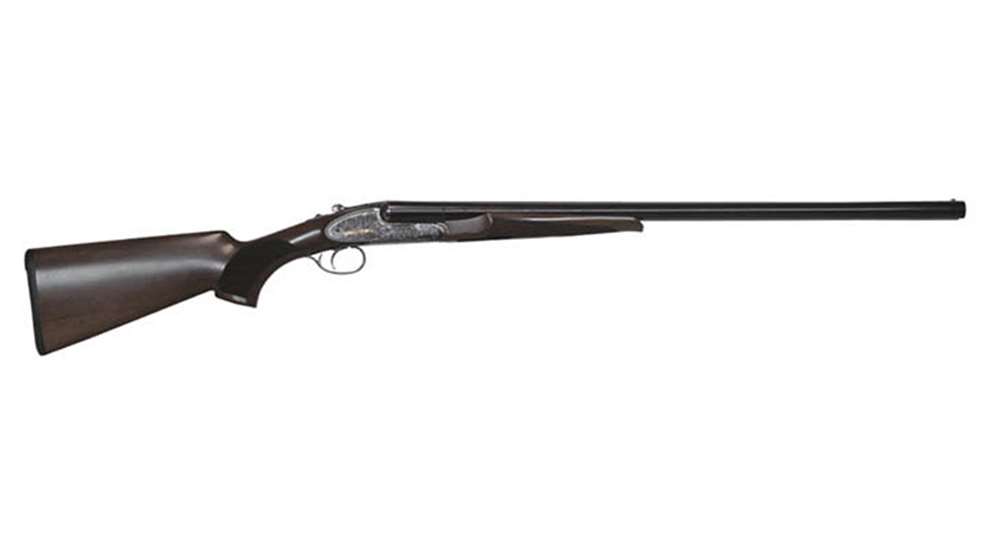 The Sharp-Tail, from CZ-USA, may be an evolution of the company's popular Ringneck shotgun, but it features an all new action with features that take performance up a notch. It's smaller, for starters, the hammer springs are now coil instead of leaf and it comes with a single, selectable mechanical trigger. With a receiver CNC machined from a single piece of steel, floating firing pins and newly designed sears, it all adds up to improved longevity and greater consistency than before.
There are a lot of other reasons the Sharp-Tail ranked number six in popularity among side-by-side shotguns on Gunbroker.com last year, though. It's available in 12, 16, 20 and 28 gauge, as well as .410 bore. Each come with 28" barrels and the color-casehardened receiver, combined with the Turkish walnut stock, gives the firearm a timeless look.
Barrels on all models have a black hard-chrome finish. Those chambered for 16-gauge and .410 bore have fixed IC/Mod chokes, but the others ship with five flush choke tubes. Length of pull across the line comes in at 14.5" and each gun has an overall measurement of 45.75".  The Sharp-Tail can chamber 3" shotshells—with the exception of the 2.75" limit with 16 gauge—and single extractor speeds their removal. A recoil pad adds comfort to those all-day shooting sessions.
The 12 and 16 gauges tip the scales at 7.3 lbs. The 20 gauge comes in at 6.3 lbs. with the 28 and .410 bore weighing only 5.9 lbs. The 12-, 16- and 20-gauge models of the Sharp-Tail have an MSRP of $1,072. The 28-gauge and .410 bore set you back $1,289. 
With this kind of look and solid construction, it's obvious why the Sharp-Tail was one of 2019's most popular side-by-side shotgun models. Add the company's limited five-year warranty, and there's no doubt it'll be among the top finishers again this year. For more information of the CZ-USA Sharp-Tail, visit cz-usa.com.