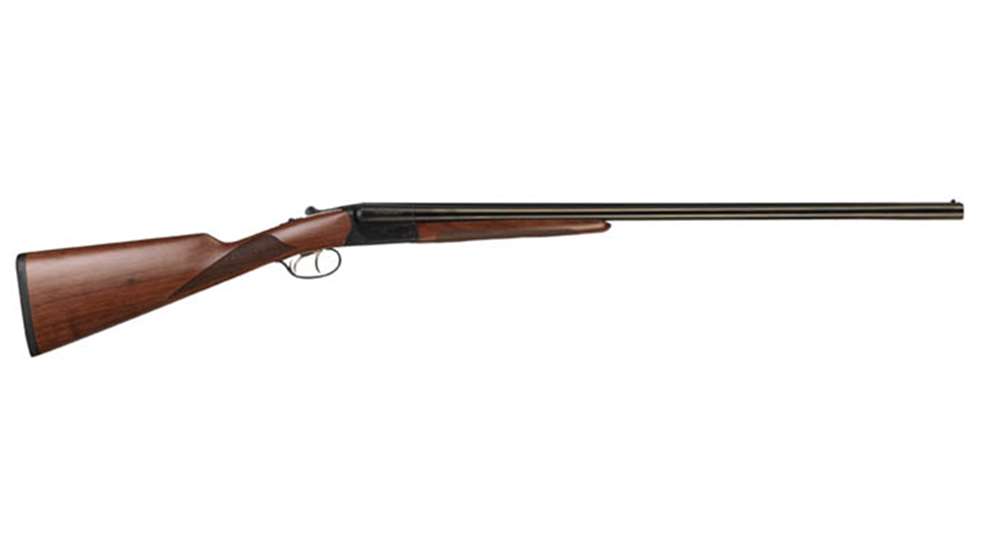 CZ-USA's Bobwhite was the second-best selling side-by-side shotgun in sales for 2019, as reported by retailers using the services of GunBroker.com. It was a big move up from the 9th place finish it claimed in 2018 and reflects the warm welcome enthusiasts have given its latest iteration, the Bobwhite G2.

The original Bobwhite was introduced in 2005, but was discontinued a decade later. The side-by-side featured Turkish walnut, double triggers and color-case-hardened receiver. It quickly gained favor with upland hunters looking for an inexpensive alternative for the field that performs, yet looks good enough to be seen with.

The new Bobwhite G2 maintains all the favorite features, but the receiver is CNC machined, ensuring even longer reliability and performance. It keeps the double triggers and English-style straight grip, but metalwork is black chrome. The treatment maintains the classic look, but resists rust better than traditional bluing.

The CZ-USA Bobwhite G2 is available in 12-, 20- and 28-gauge models. MSRPs are $655 for 12 and 20, with the smallest bore coming in at slightly more—$702 to be precise.

All come with 28-inch barrels, tang safeties and chamber 3-inch shotshells. The guns ships with five flush-fitting choke tubes, have an 8 mm rib for sighting. The heaviest model, the 12-gauge comes in at 7.3 pounds, while the 28-gauge weighs only 5.5. Length of pull in each is 14 1/2 inches. There is no ejector, but an extractor makes reloads fast.

The original CZ-USA Bobwhite had 26-inch barrels and was offered in 12-, 20- and 28-gauge models, as well as a .410 bore. The latter was the only one with a fixed choke.

This shotgun has been in the top 10 list for the past five years, so there's no denying the classic looks and build make it an attractive choice—whether buying new or used. The move up in rankings, however, indicates the relatively new Bobwhite G2 has been greeted with renewed enthusiasm.