Support NRA American Rifleman
DONATE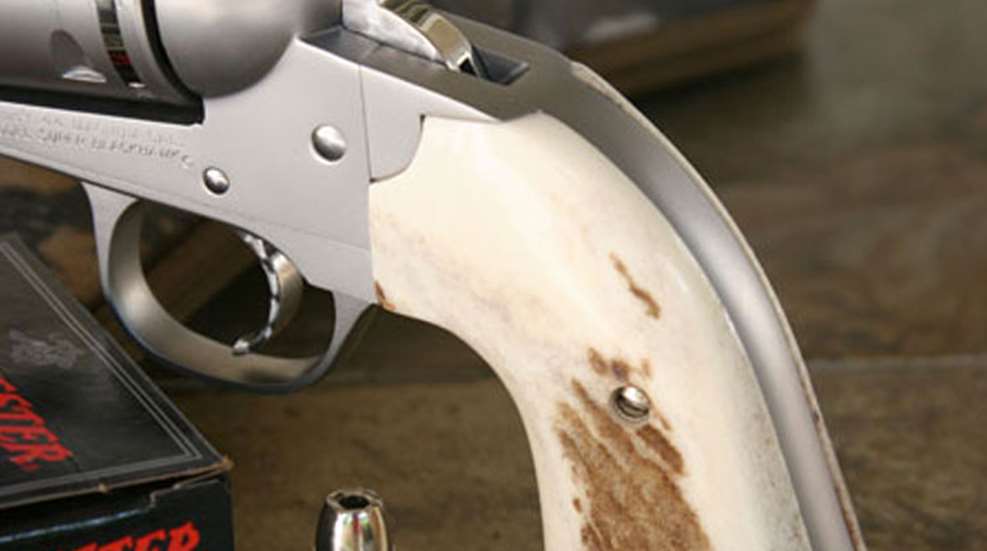 Gallery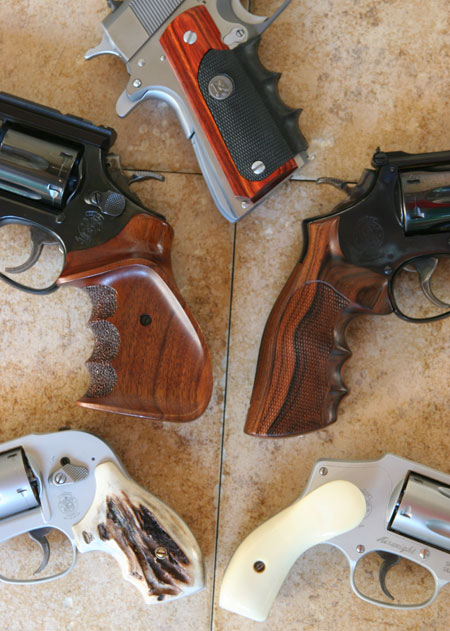 Three Grips
Clockwise from left: Stag horn Secret Service stocks by Eagle Grips, wooden target stocks from Nill Grips, American Legend soft rubber/wood stocks from Pachmayr, exotic wood stocks with finger grooves and checkering from Hogue Grips, and the Barami Hip Grip.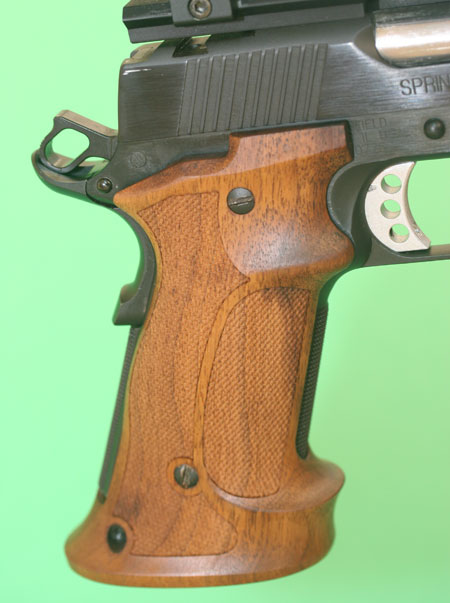 Nill Grips "The Master"
The Master, from Nill Grips, works well for bullseye matches, but is also suitable for action-oriented competition such as Bianchi Cup. It's popular with shooters in both disciplines. Here it is mounted on a .45 ACP Trophy Match from Springfield Armory.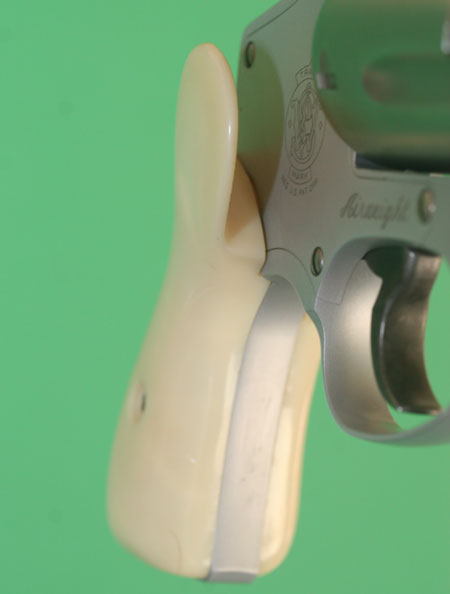 The Hip Grip
The Hip Grip serves dual functions. It provides a handle for your small revolver but also serves as an IWB holster. The flared tab fits over your waistband, keeping the gun from slipping. It's shown here on an S&W Model 642 Airweight Centennial in .38 Spl.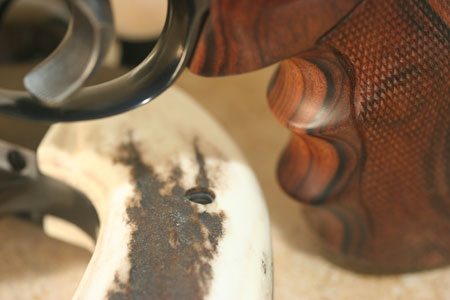 Natural Materials
Some natural materials combine beauty and practicality. Both the natural texture of stag horn stocks, like these from Eagle Grips, and the cut checkering and finger groove options of Hogue's exotic wood stocks offer good looks and secure purchase.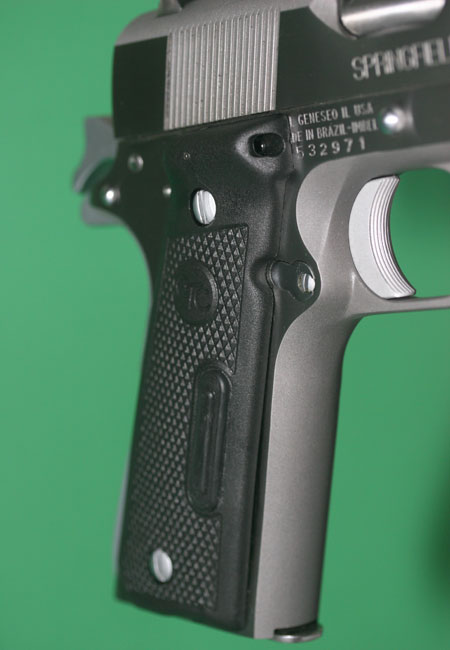 Crimson Trace
Crimson Trace uses the right stock panel of its LaserGrips to house a fully adjustable laser aiming module. They are available for pistols like this .45 ACP Springfield Armory Mil-Spec M1911 and even many without detachable stock panels, as well as for revolvers.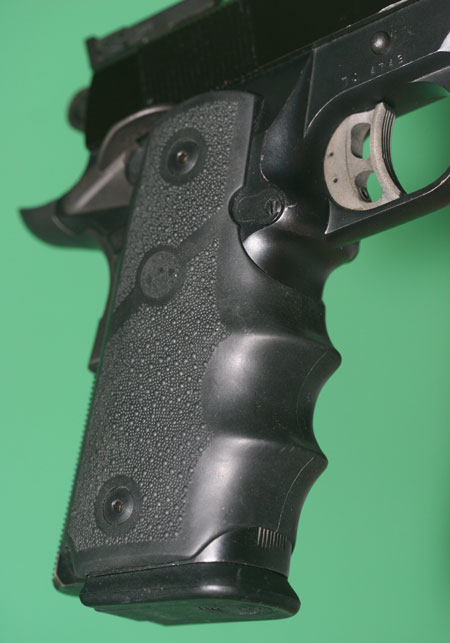 Hogue Grips
Soft rubber stocks aid in reducing felt recoil and provide a secure hold, even in damp conditions. These wrap-around stocks on a .45 ACP Para-Ordnance P14 Ltd. are from Hogue Grips.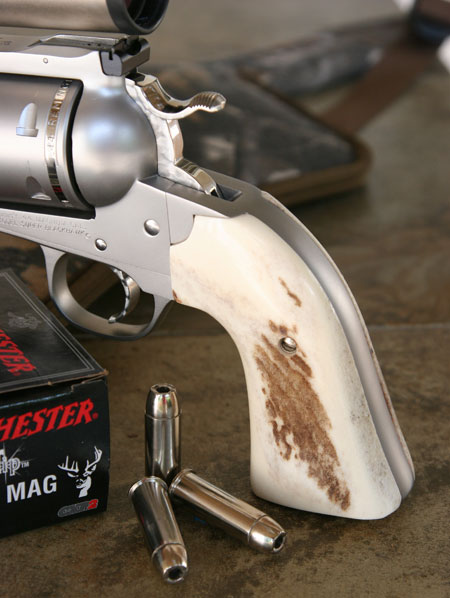 Eagle Grips
Elk horn stock panels from Eagle Grips adorn a Mag-Na-Port-customized Ruger Bisley Super Blackhawk in .44 Mag. Horn is most often seen on single-action revolvers and M1911-pattern pistols.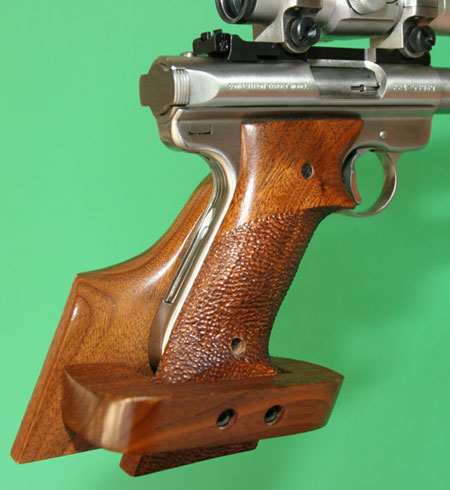 Randall Fung Grips
Randall Fung makes European-style, adjustable, anatomical stocks for competition such as bullseye matches. Here his stocks enhance the shootability of a .22 LR-cal. Ruger Mark II competition model.