by
posted on July 10, 2012
Support NRA American Rifleman
DONATE
Gallery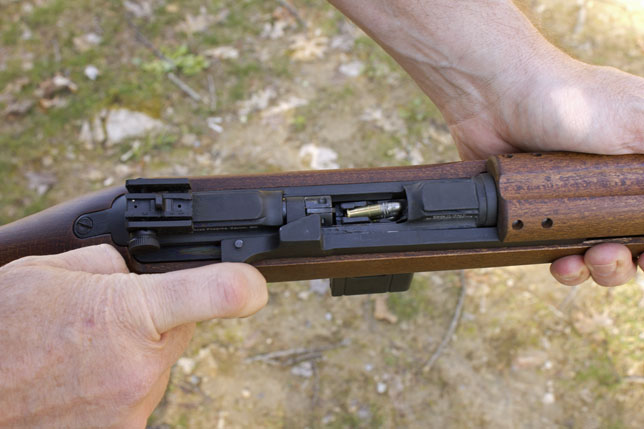 Loading
To load the Citadel M1-22, insert the magazine, pull the operating handle to the rear and release. Notice the dovetail scope mounts forward and aft of the action, which allows scope mounting.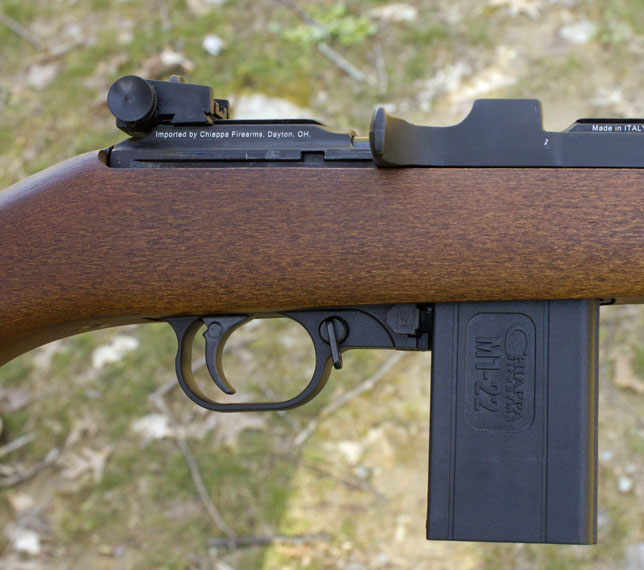 Sights and Optics
The rear sight on the M1-22 attaches directly to the dovetailed receiver. It is fully adjustable and can be removed so that a scope can be installed.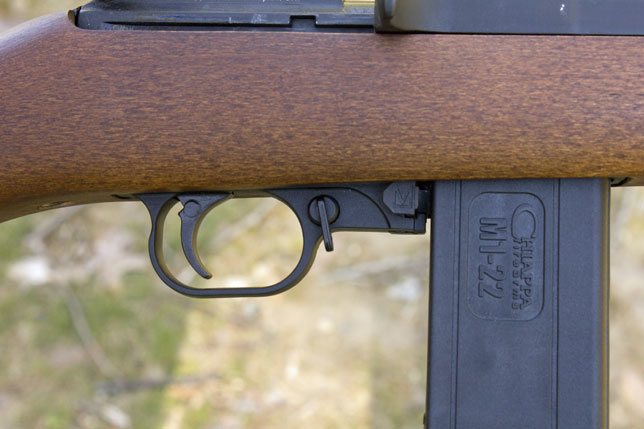 Replication
On the Citadel M1-22, the safety and magazine release replicate those on original M1 Carbines.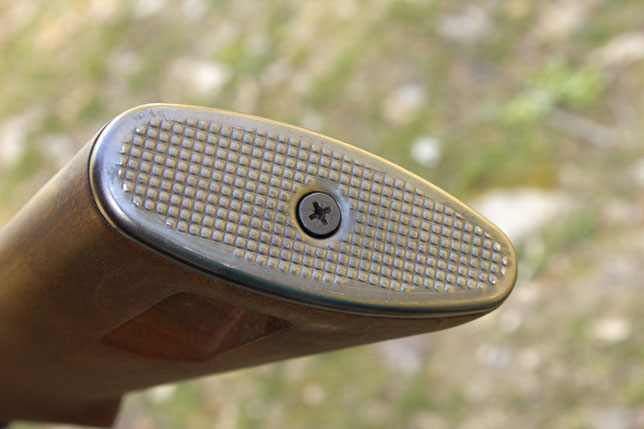 Butt Plate
Citadel's M1-22 is fitted with a steel buttplate that copies those on the original M1 Carbine.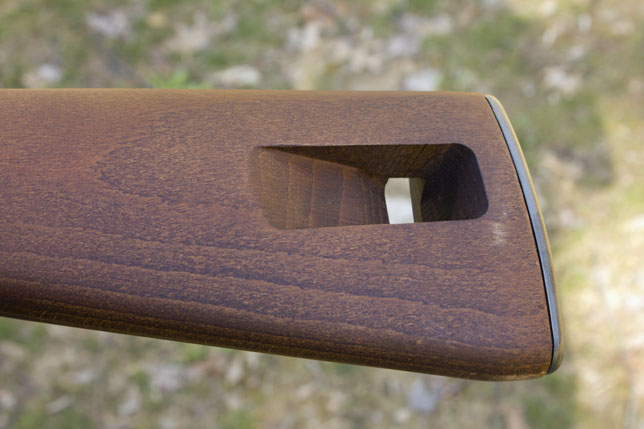 Oiler/Sling
Like with original M1 Carbines, the Citadel M1-22 has the cut out in the butt stock for the oiler/sling combination.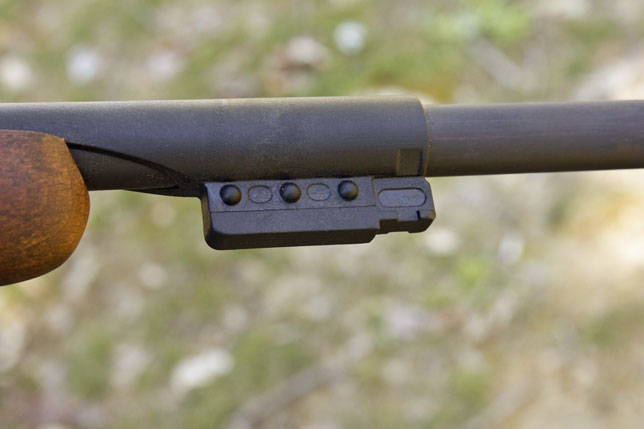 Bayonet Lug
True to the configuration of the original M1 Carbine, the new Citadel M1-22 has the bayonet lug.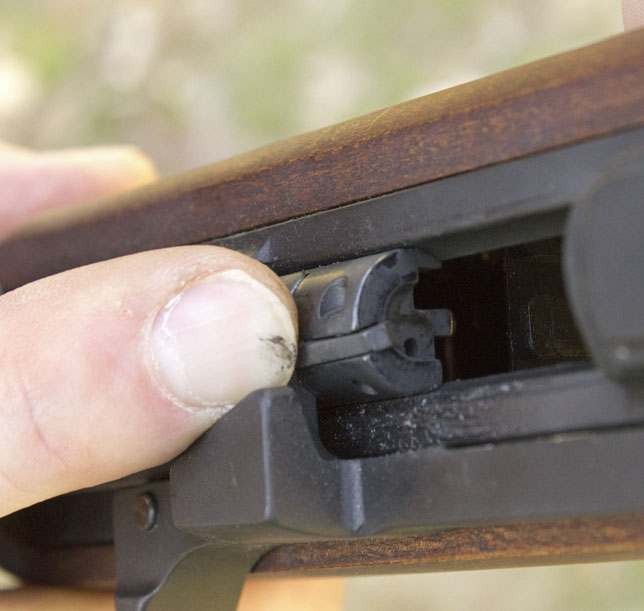 Early Problems
On the original M1-22 provided by Chiappa, which was from a first production run, the extractor did not work properly. Chiappa assured this problem had been corrected and the replacement rifle extracted fired and unfired cases flawlessly.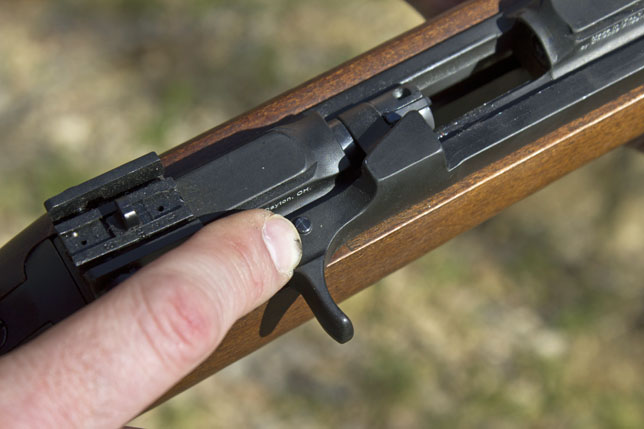 Operating Lever
On the M1-22's operating lever is a small button that can be depressed when the lever is pulled to the rear. If this button is depressed the action is locked open.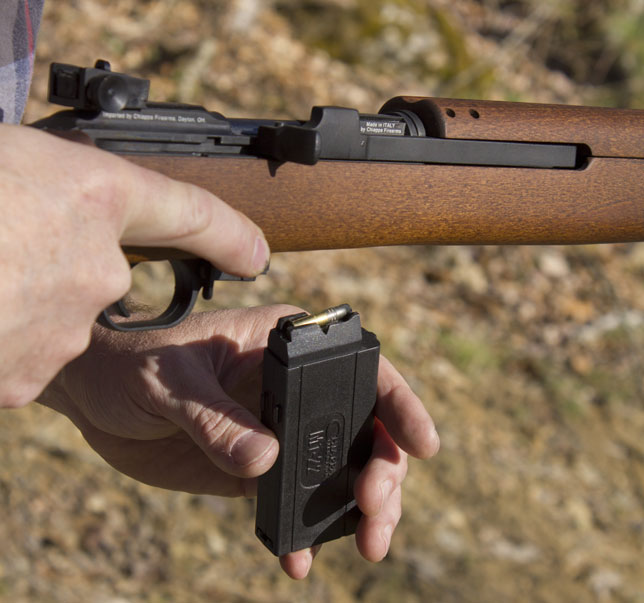 Magazine
The 10-round magazines on the Citadel M1-22 were easy to load, insert and remove from the rifle. The magazine follower also causes the action to lock open after the last round has been fired.