Support NRA American Rifleman
DONATE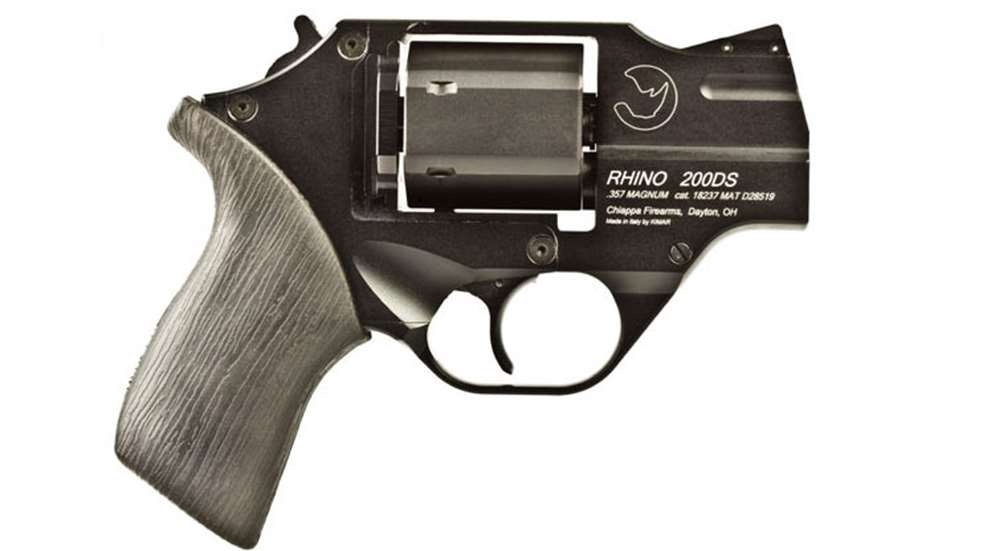 Gallery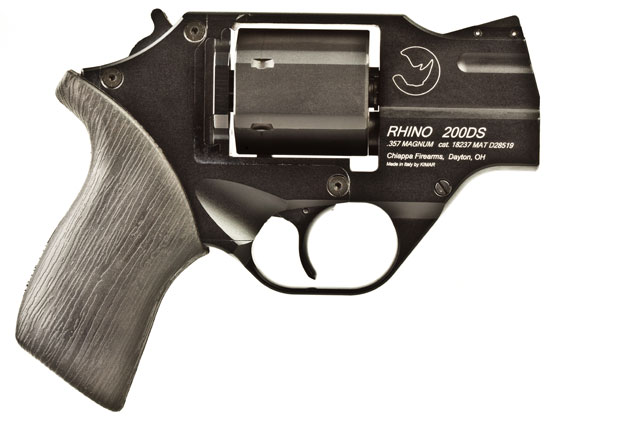 Aptly Named
The Rhino is aptly named with its no-nonsense all-muscle design. Of course, it could also be named after Rino Chiappa.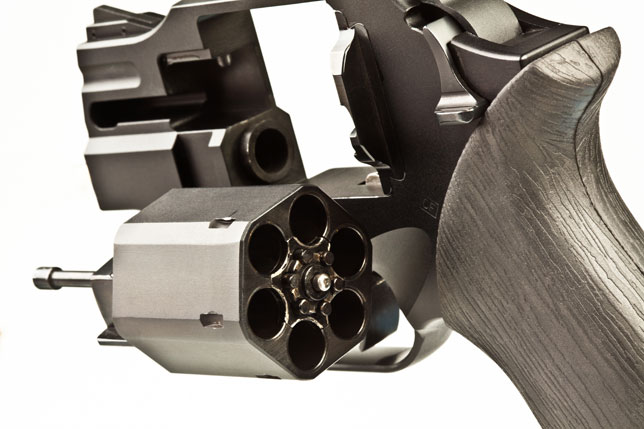 Cylinder
The Rhino's cylinder has squared edges for a more compact design, which helps it as a concealed-carry gun.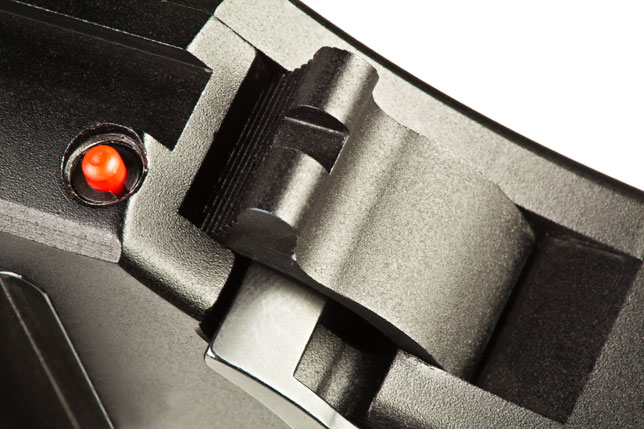 Indicator
The Rhino has a "false" hammer that is used to cock and decock the internal hammer. Because the hammer sits in double-action mode, a cocking indicator tells the shooter whether the gun is in single-action or double action mode.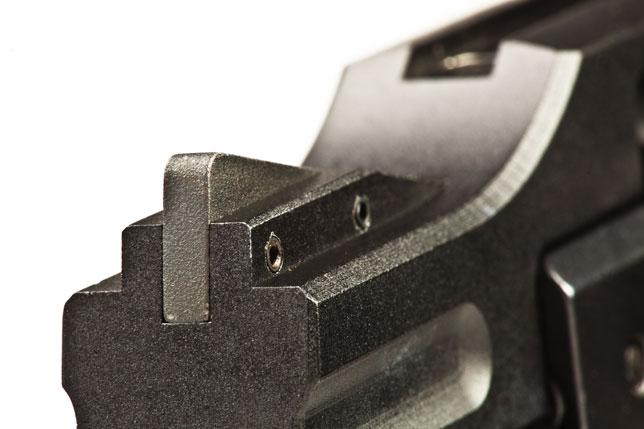 Front Sight
The Rhino's front sight is lowered contributing to its short, stout look.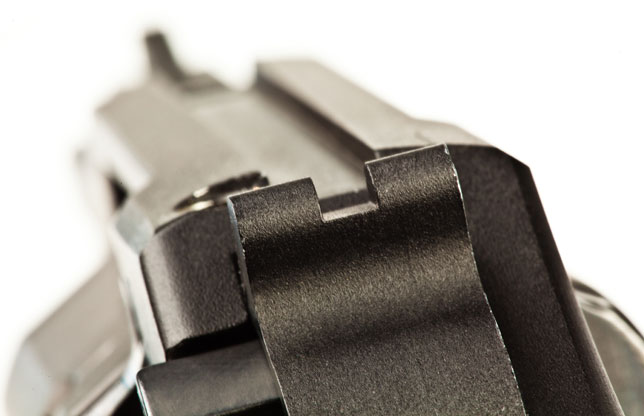 Rear Sight
The Rhino's rear sight is part of the false hammer and its reduced profile helps prevent snagging when drawn.