Support NRA American Rifleman
DONATE
During an on-field presentation at the 117th Army-Navy Game, Chevrolet representatives presented a Silverado Heavy Duty pickup and 40-foot trailer to Wreaths Across America founder Morrill Worcester. 2016 marks the seventh year in a row Chevrolet has served as the official vehicle of the Army-Navy Game.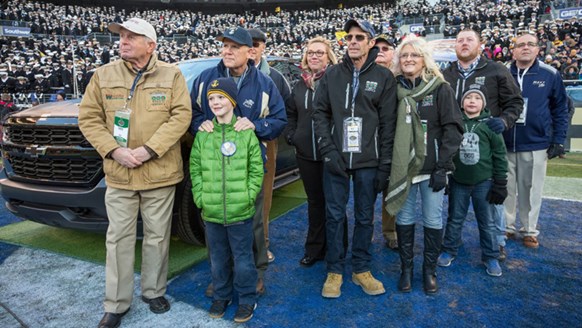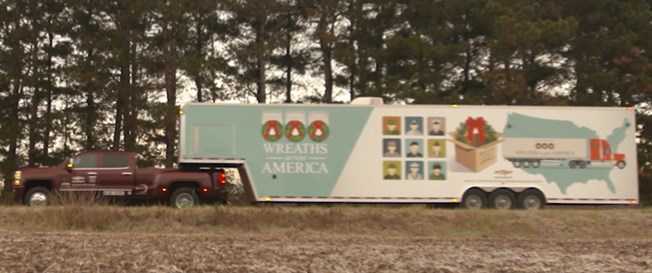 Chevrolet also presented a Silverado Special Ops edition pickup to one of Wreaths Across America's most dedicated volunteers, Gold Star Parent Scott Harris, for his loyalty and commitment to the organization. Harris, who lost his son, Army Spec. Dustin Harris, in 2006 in Iraq, delivers wreaths across the country in a semi wrapped in a portrait of his son.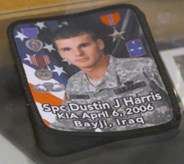 This marks the third year that Chevrolet will support Wreaths Across America as it honors America's military heroes by helping the organization place more than 1 million wreaths at military cemeteries across the country.
A fleet of Chevrolet vehicles provided to Wreaths Across America—including several decorated Tahoes and Suburbans—will lead the Wreaths Across America journey from its Maine headquarters to Arlington National Cemetery in Wash., D.C., beginning Dec. 11.
Along the route, Chevrolet and its dealers will donate more than 17,000 wreaths and help the organization accomplish its mission to remember, honor and teach during several stops at schools and community centers.
Wreaths Across America began when Maine businessman Morrill Worcester—inspired by the power of Arlington National Cemetery during a childhood visit—began placing wreaths there in 1992 with a small group of volunteers. Today, his vision has become a national grassroots movement to remember America's military heroes during the holidays. In 2008, Congress unanimously passed legislation to recognize "Wreaths Across America Day" each December, and memorials are held to honor veterans at historic military landmarks and statehouses in nearly all 50 states. For more information, including local opportunities to volunteer, visit WreathsAcrossAmerica.org.
Founded in 1911 in Detroit, Mich., Chevrolet is one of the world's largest car brands, doing business in more than 115 countries and selling more than 4million cars and trucks a year.