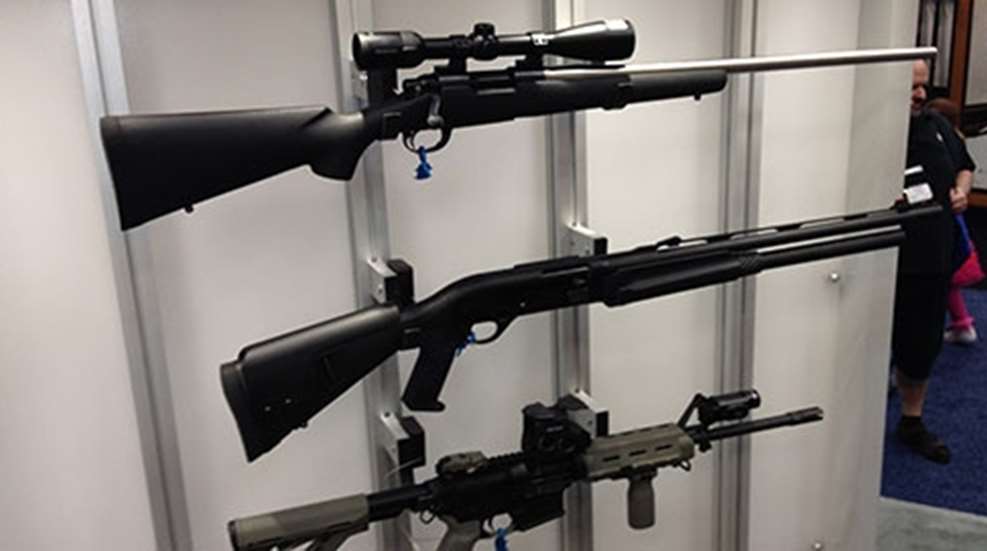 Brownells has helped shooters and gunsmiths build and customize guns for 75 years. Now the company wants to help you build yours. A team of Brownells gun techs is on hand at the 143rd NRA Annual Meetings & Exhibits to answer questions about gun projects and give advice on custom builds. A wall covered in "Dream Guns," those built by Brownells technicians and employees, serves as an example of the expertise present at the company's booth (5563). The Dream Guns are also featured in a convenient handout that explains what components, all of which are available from Brownells, were used in the builds.
"We hope the Dream Guns inspire customers to build their own," said Larry Weeks, Brownells public relations manager. "With the right components and some advice from Brownells, shooters can build a gun the way they want it."
To celebrate its 75th anniversary, Brownells is giving away a stainless steel Wilson Combat CQB pistol. Visitors to the company's booth at the show can enter a raffle to win the custom-built 1911, which features the Brownells 75th anniversary logo laser-engraved on the slide. Online entry is available to those not attending NRA Annual Meetings & Exhibits.
"The NRA Show is always a big deal for us, but this year will be a very special one," said Frank Brownell, Brownells' chairman of the board, who's marking his 50th year with the company his father founded. "I hope lots of visitors stop by and get signed up for the drawing to win this beautiful, commemorative pistol. We're delighted to be here for our 66th consecutive year, one of the three longest showing exhibitors, and look forward to renewing old acquaintances and meeting new folks."