by
Brian C. Sheetz, Editor In Chief
posted on August 19, 2009
Support NRA American Rifleman
DONATE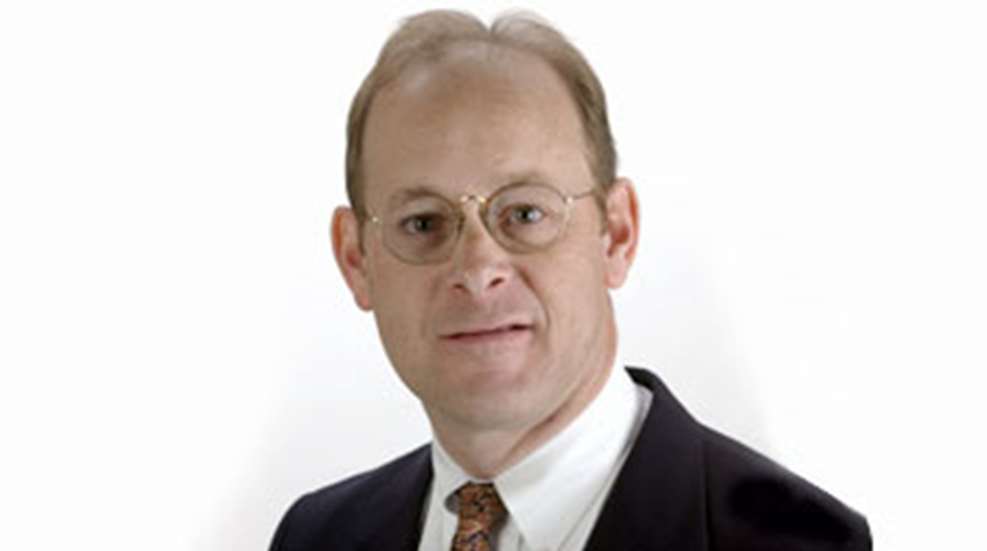 1. M1911/M1911A1 – It's a John Browning design. It was developed by the U.S. Army Ordnance Department and Colt. It fits the hand like a trusted tool. It functions without fail. It has proved itself in brutal service throughout two world wars. It works just as well on the firing line and on the front lines of combat today as it did the day it was adopted. It fires a cartridge that is also a Browning-influenced design and has become a classic heavy-hitter in its own right. Is there really any question as to why it's No. 1?
2. Smith &Wesson Model One – Antiquated and obsolete by modern standards, the Smith & Wesson Model One represented exactly the opposite characteristics when it was released in 1857. As the first commercially successful American revolver to fire a self-contained metallic cartridge, it set in motion the worldwide quest – continuing more than a century-and-a-half later – for a compact, one-hand-operated, multi-shot personal protection device.
3. Colt Single Action Army – This icon of American Western culture has classic lines and a presence all its own. And even though it has spawned a sea of pretenders, many of which are mechanically superior, there still is no substitute for how the original feels in the hand or how, when it's cocked, it seems to spell out the name of its inventor with four distinct clicks: C-O-L-T.
4. Browning Hi Power – John M. Browning's final pistol design may also have been his best. Although it was completed after his death in 1926 by FN chief designer Dieudonne Saive, the Hi Power was nevertheless a refinement of Browning's already well-regarded M1911 concept. But it was also a simplification, eliminating the M1911's swinging link in favor of a frame-mounted cam bar and corresponding angled cut in its breech block, and it held nearly twice as many – admittedly smaller – rounds. It was typical Browning design: pioneering, simple and foolproof. The Hi Power is one of the most comfortable and naturally pointable handguns of all time and likely the greatest nine ever.
5. Walther PP, PP/K, PP/Ks – Few handguns point as naturally as the classic Walther PP series pistols. Through their innovative lockwork, which allowed a double-action pull for the first shot and single-action pulls for subsequent shots along with a manual safety that also acted as a decocker, Walther engineers proved that a semi-automatic design could be just as safe to carry, and as fast to action, as a revolver. A fixed barrel and remarkably useful sights allowed for superb accuracy for a pocket piece.
6. Ruger Standard Model – The first firearm product sold by Bill Ruger and Alex Sturm's fledgling company in 1949 is still one of the company's best sellers and one of the best semi-automatic .22 pistols of all time. The Ruger may not have the panache of a Colt Woodsman or a High Standard Supermatic, but it is uncannily accurate, unfailingly reliable and unusually ergonomic, and the price is hard to beat.
7. CZ-75 – Lauded by no less an authority than the father of modern pistolcraft, the late Col. Jeff Cooper, as one of the best handguns in the world, the CZ-75 offered an incomparable fit in the hand, true service pistol ruggedness and selectable modes of operation that allowed either cocked-and-locked or DA/SA carry. When it comes to service nines, it is second only to the Hi Power.
8. Sauer 38H – A nearly forgotten gun, this underrated German gem was well ahead of its time - it operated like a CZ-75 - and is one of the most beautifully shaped handguns ever. If it were re-engineered today in a light alloy frame and chambered in 9 mm it would make an incredible carry gun.
9. Thompson/Center Contender – Warren Center had a fondness for Olympic-style Free pistols, which shows in this unconventional, yet brilliant design. For the serious cartridge hound, few guns can compete with the Contender's switch-barrel versatility – except, of course, for its bigger, younger brother the Encore.
10. Glock 17 – While its reliability is rarely questioned and its price is attractive, the Glock's grip angle seems to force the bore inexplicably upward and its magazine release is awkward to activate. Still, it is a pioneering design that has to be admired for its practical utility – even if one finds it difficult to summon attraction for it on any particular aesthetic point.