In this second volume of the history of the Boer War and through photography of the unique carvings found on the stocks of firearms used in the war, the author draws the reader into a fascinating realm of history and relics.

As a preface to his brief yet comprehensive history of the Second Anglo-Boer War in this volume, George explains that several readers of his first volume requested that he provide a campaign and political history to give context to the descriptions of the 309 individual guns featured in this book.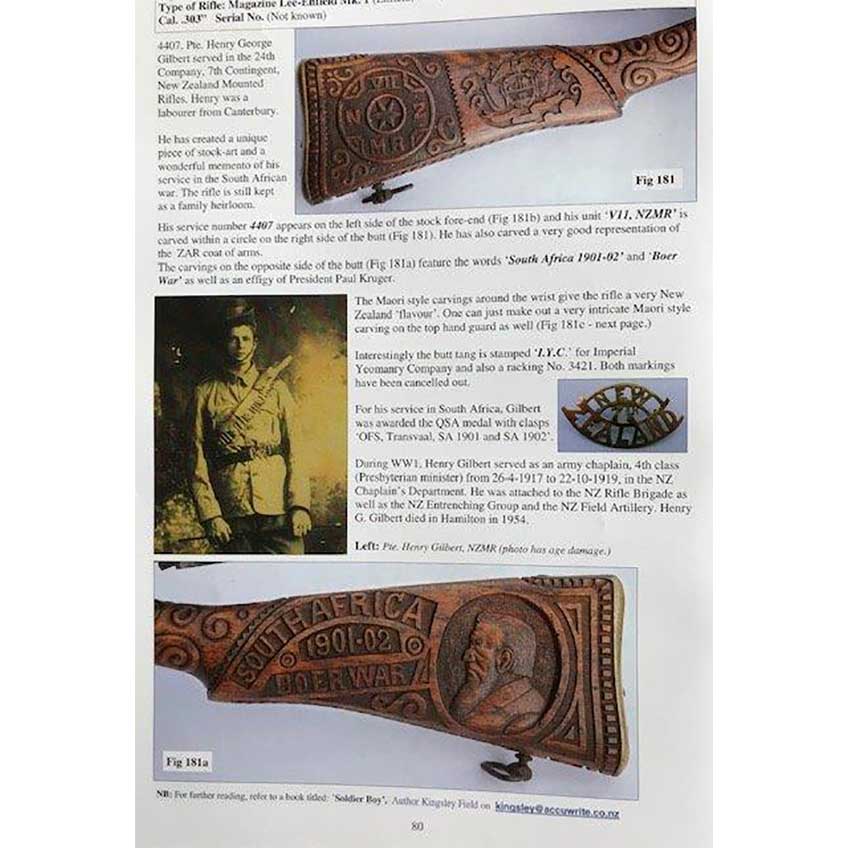 This "Part Two" book is twice the size of the first book. It also contains a very detailed illustrated discussion about the efforts of re-enactors and living history interpreters to commemorate the memory of those who fought in the Boer War, through the use of "living history" presentations worldwide to include Europe, North America, and Australia.

The illustrations are so good, that some of the photographs of modern re-enactors could be confused with period photographs of Boers and Britons that accompany nearly every rifle stock carving.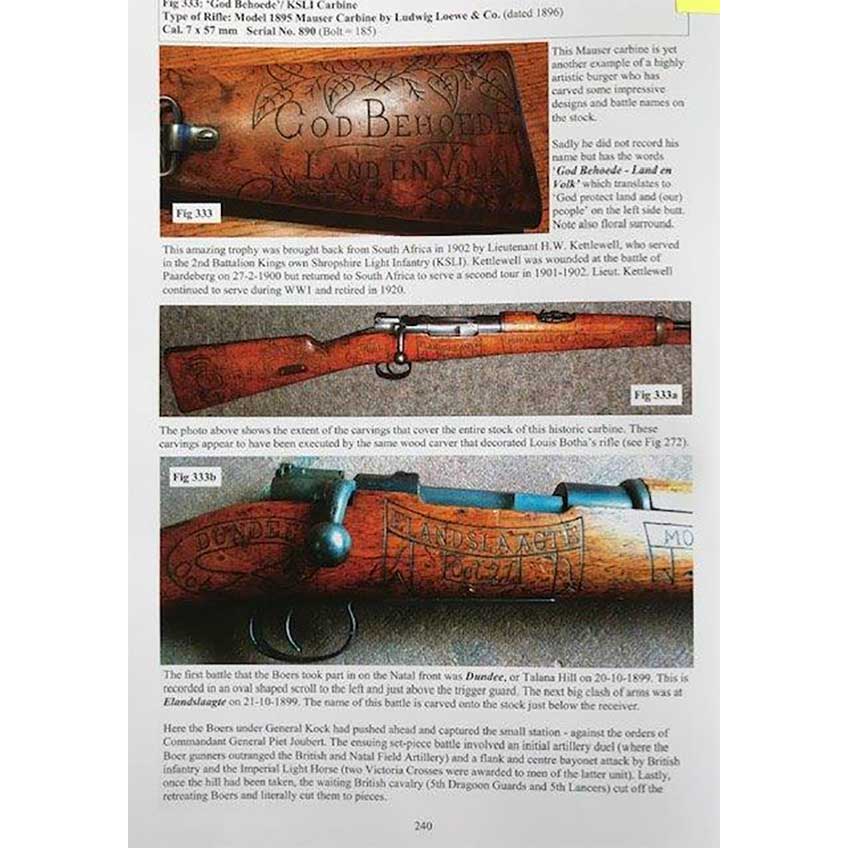 Throughout the book, the reader is, once more, struck by the contrast of the two opposing cultures. Between the British who sought to expand their influence and mine resources, and the Boer farmers who resisted in determination of preserving their independence and land. As the author notes, this is a war that "never should have happened."
Price: Hardcover on Special $30USD. Shipping: By air, with tracking, is $46. Contact: David C. George at [email protected]. Website is: boerwarriflecarvings.net. Payment is via PayPal ($5 charge.)