Support NRA American Rifleman
DONATE
This week on American Rifleman TV, we take a closer look at the story of and products made by CrossBreed Holsters in Republic, Mo. The company was founded in 2005 by Mark Craighead and used both Kydex and leather in the construction of its holsters. Beforehand, he was a student in nursing school and had a passion in the firearm industry, but did not plan on starting his own firearm-related business.



That changed once Mark got a concealed-carry permit and couldn't find a holster that fit his needs, so he sought to make one himself. Starting with raw materials and at first working off the kitchen countertop, Mark went through trial and error developing a holster. Once he finished his first holster, Mark showed it to his neighbor who was so impressed that he asked for one, too. From that point onward, Mark focused his time and energy into the business that grew into CrossBreed Holsters.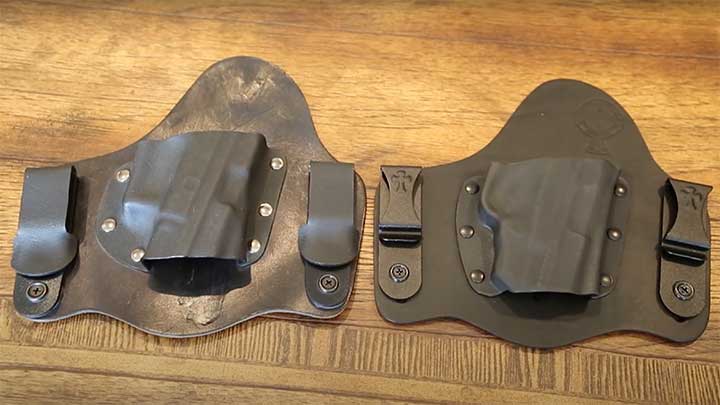 When Mark passed away on August 24, 2012, his wife Carol decided to continue the company and carry on his hard work to honor his legacy. Today, CrossBreed has become an icon of the concealed carry industry through dedication to its product quality and customers. The CrossBreed name has two meanings behind it. One is in reference to the combination of Kydex and leather used in the holster construction, the other is in reference to the fact that it is a faith-based company, which is one of its core values.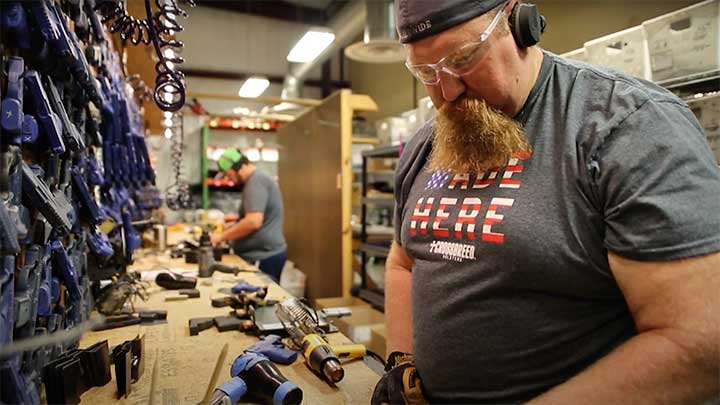 Two of the leading holsters offered by CrossBreed include the SuperTuck and MiniTuck line of holsters for inside the waistband concealed carry. The SuperTuck is the flagship holster based off the original holster design made by Mark Craighead geared toward full-sized handguns while the MiniTuck is for slimmer mid-sized handguns. Both feature leather backers with Kydex pocket attached. Adjustable steel clips allow the user to set the holsters to their specific ride-height and tilt.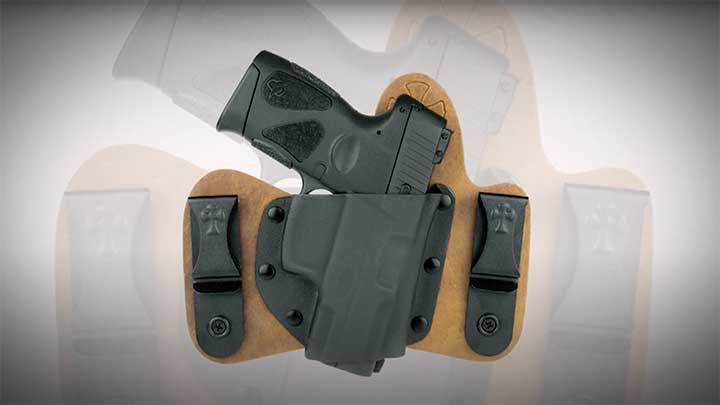 CrossBreed offers three different leather types for backer construction including horsehide, black cowhide, and founder's leather. Horsehide backers offer greater moister resistance and strength with a longer break in period versus the more supple cowhide that has a shorter break in period. Founder's leather is a mix between the two. There are also more modular Kydex-only options that allow the holster to be carried by a Velcro belly-band or purse defender.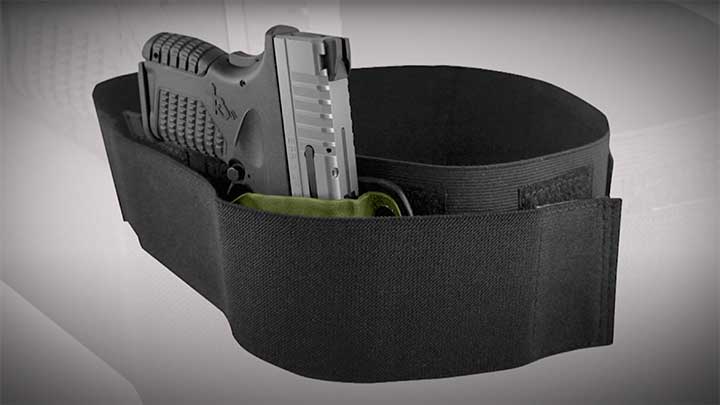 Listening to customer input, CrossBreed also developed its own leather gun belts to offer a more stable carry platform for the holster while remaining fashionable. Every holster has a two-week break-in period to allow the leather backing to conform to the body type of the user to ensure a comfortable fit. Watch the episode to learn more about the story and products offered by CrossBreed Holsters.