Support NRA American Rifleman
DONATE
Sporting clays is a sport practiced by everyone, and Winchester acknowledges that through its support of female competitors with the Winchester Ladies Cup Championship. The winners of the cup are determined at the National Gun Club in San Antonio, Texas. I started as an idea to give more incentive for female competitors in an otherwise male-dominated sport. The Ladies Cup is combined with the NSCA Championship Tour, which is also supported by Winchester, to provide cash prizes as the incentive for winners of the cup.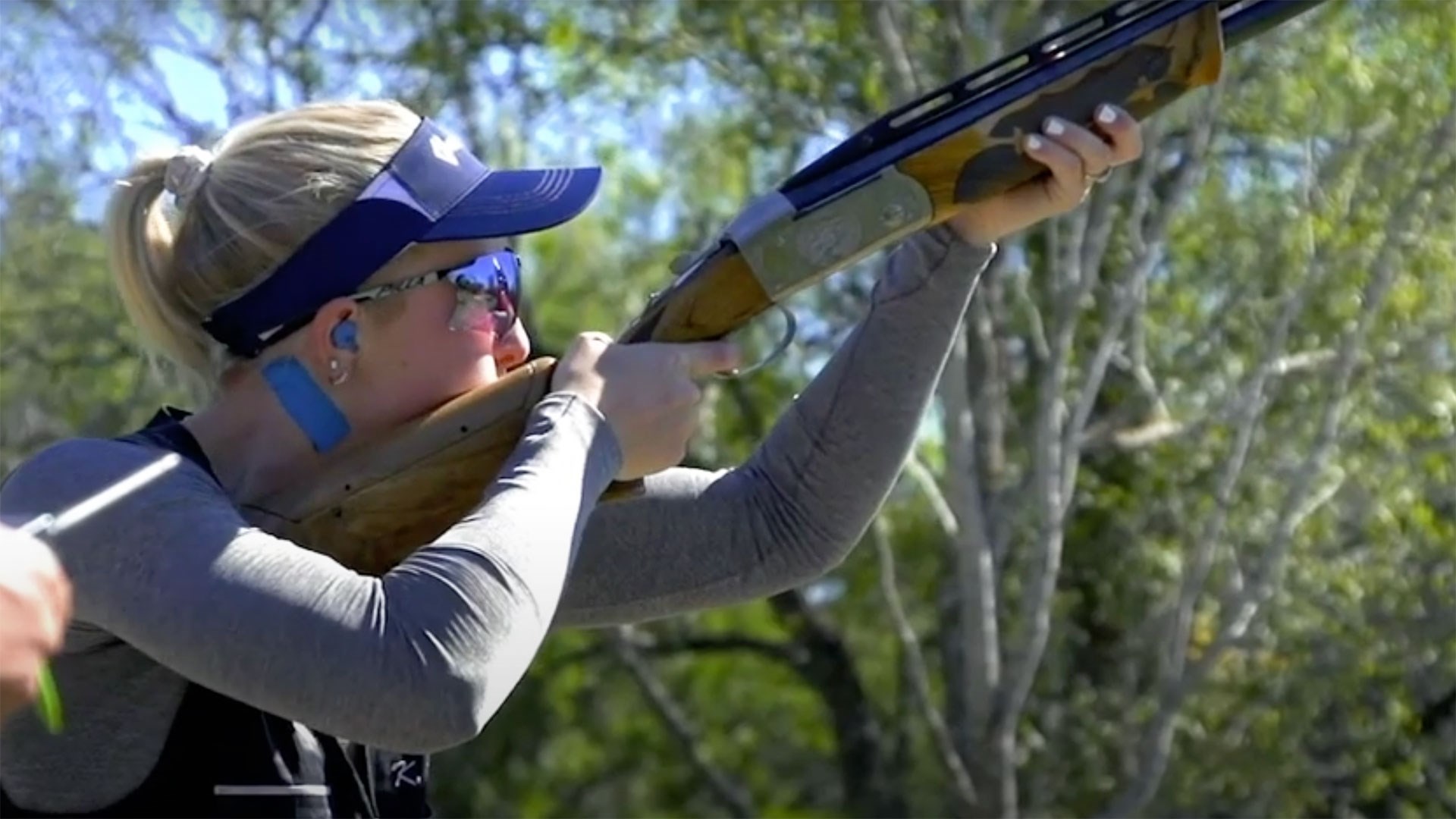 One of the competitors of the Winchester Ladies Cup in action on the range.
For Rifleman Review, we test out the Smith & Wesson M&P9 Shield Plus OR. A micro-compact 9 mm chambered pistol with improved grip texturing over the older generations of the Shield. The "OR" in the name indicates that it is "optics ready," and the slide is pre-machined with a mounting point for micro red-dot optics. It does so without the premium attached to the Performance Center pistols from Smith & Wesson, which were previously the only offerings of the Shield to have the optic ready slides.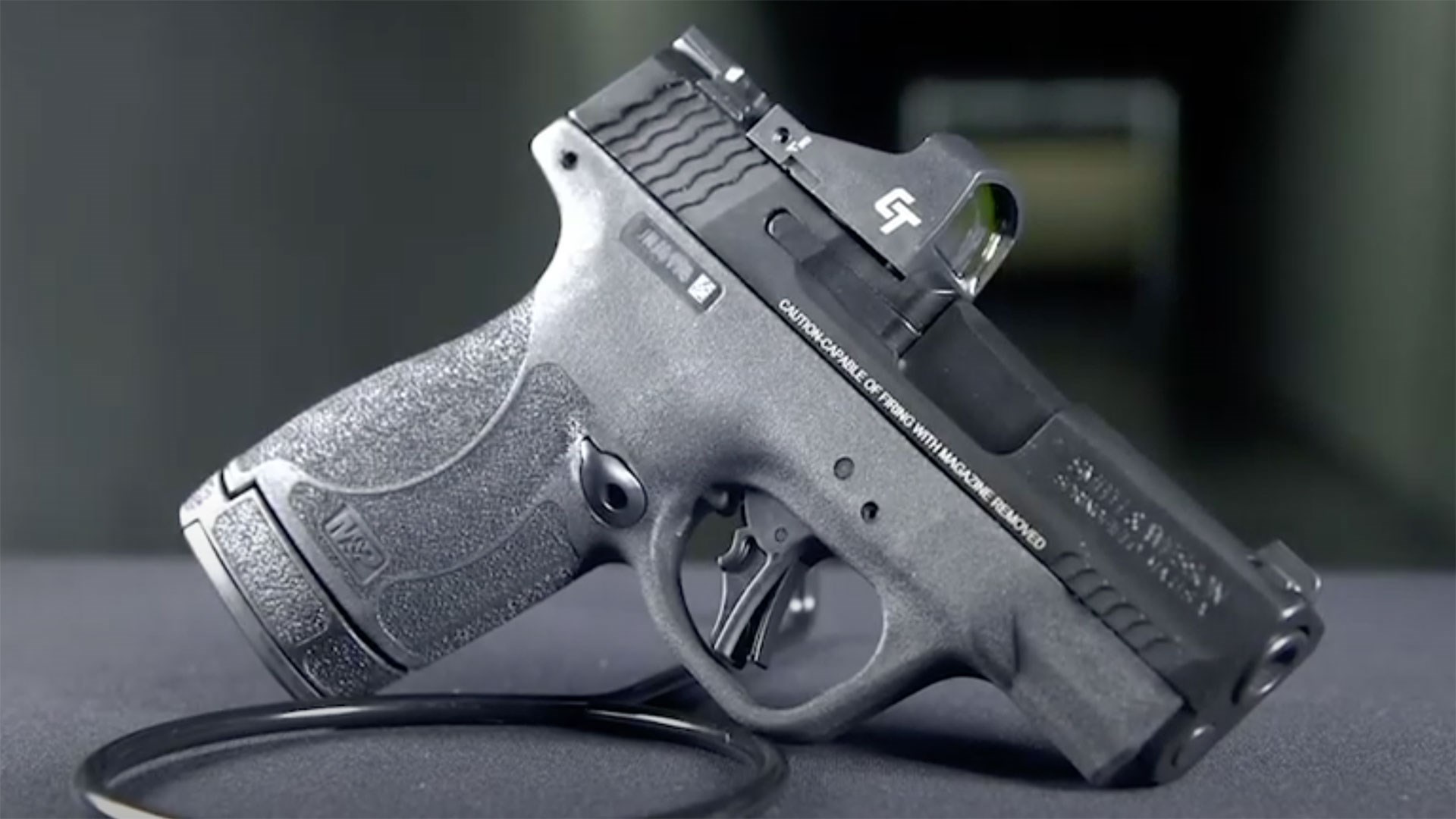 The Smith & Wesson M&P9 Shield Plus OR.
Later, we examine the history of the Mannlicher-Berthier rifle, a bolt action design eventually used by the French as a replacement for the Lebel rifle. It initially started out in use for the French as a 17" barreled carbine, for use by calvary and rear-line troops that didn't need a 31" barreled infantry rifle. Due to its use of an internal box magazine instead of a tube-fed system like the Lebel, the French upscaled into a full-size rifle in a bid to replace the Lebel with it. The Berthier was subsequently used by the French as a standard infantry rifle throughout World War I.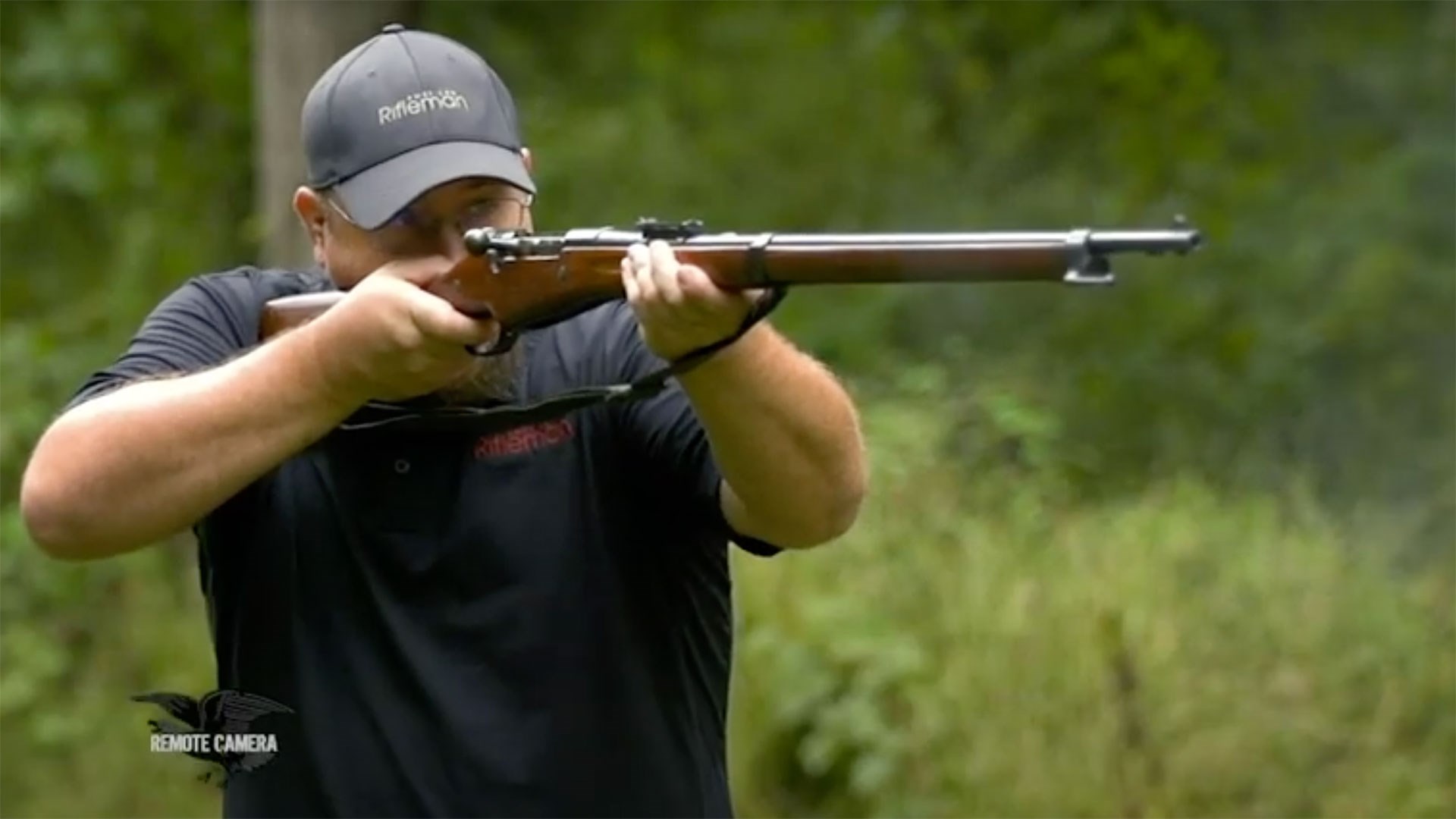 Testing a French Mannlicher-Berthier rifle on the range.
To watch complete segments of past episodes of American Rifleman TV, go to americanrifleman.org/videos/artv. For all-new episodes of ARTV, tune in Wednesday nights to Outdoor Channel 8:30 p.m. and 11:30 p.m. EST.