Support NRA American Rifleman
DONATE
Smith & Wessons firearms are held in high regard in the market, but there are some premium models that are a step up from the standard models. These select firearms are worked over by the Performance Center at Smith & Wesson. At the Performance Center, Smith & Wesson firearms are fine tuned and upgraded with added features and packages. In this week's feature, we'll go behind the scenes at the Performance Center to find out how it makes these upgraded firearms.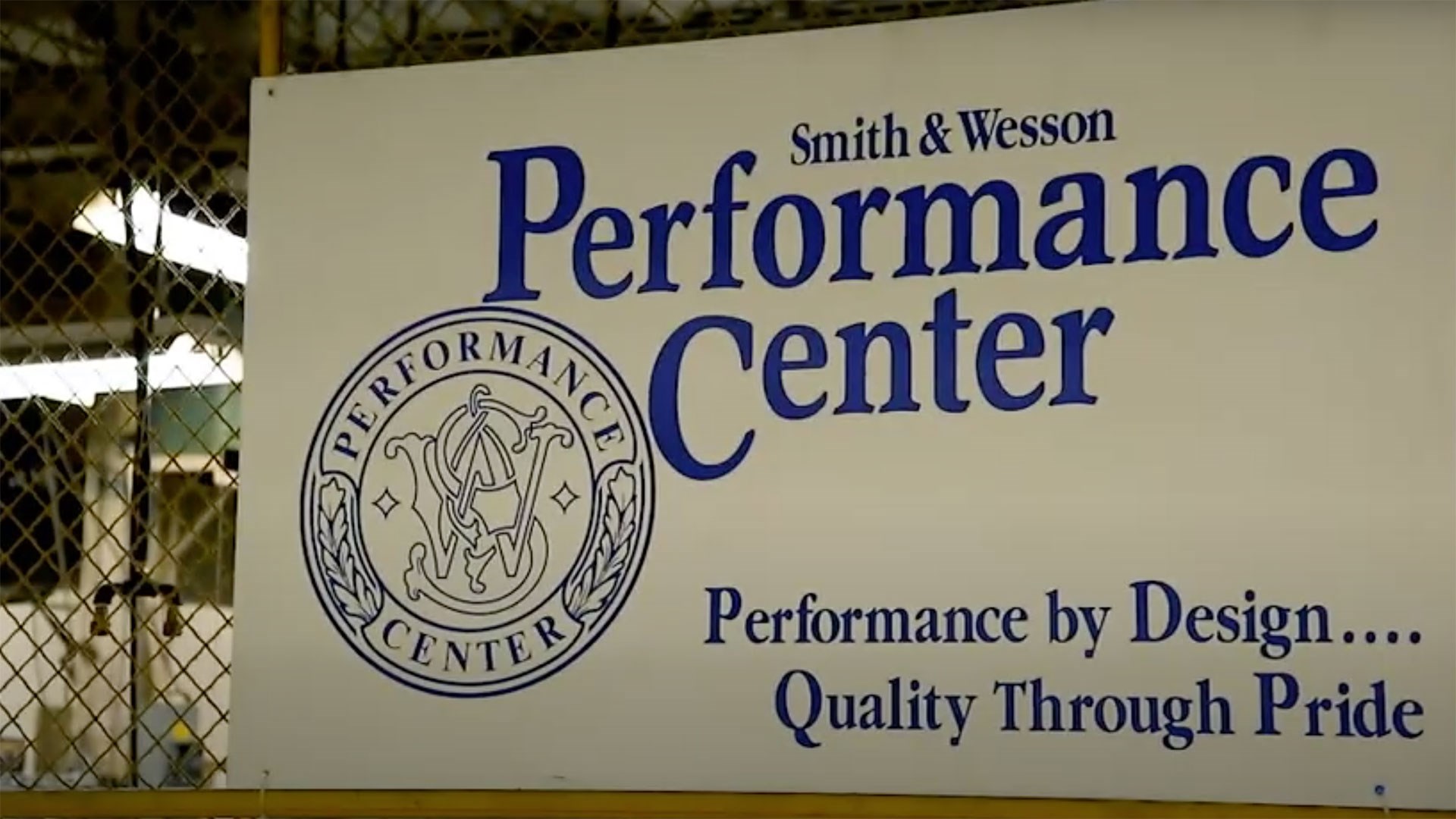 The Performance Center sign in the Smith & Wesson factory.
For Rifleman Review, we test the return of a Colt classic. Chambered in .44 Mag., the Anaconda was first released back in 1990 before eventually being discontinued. Now, Colt offers second generations of the Anaconda which follow many of the styles found on the original.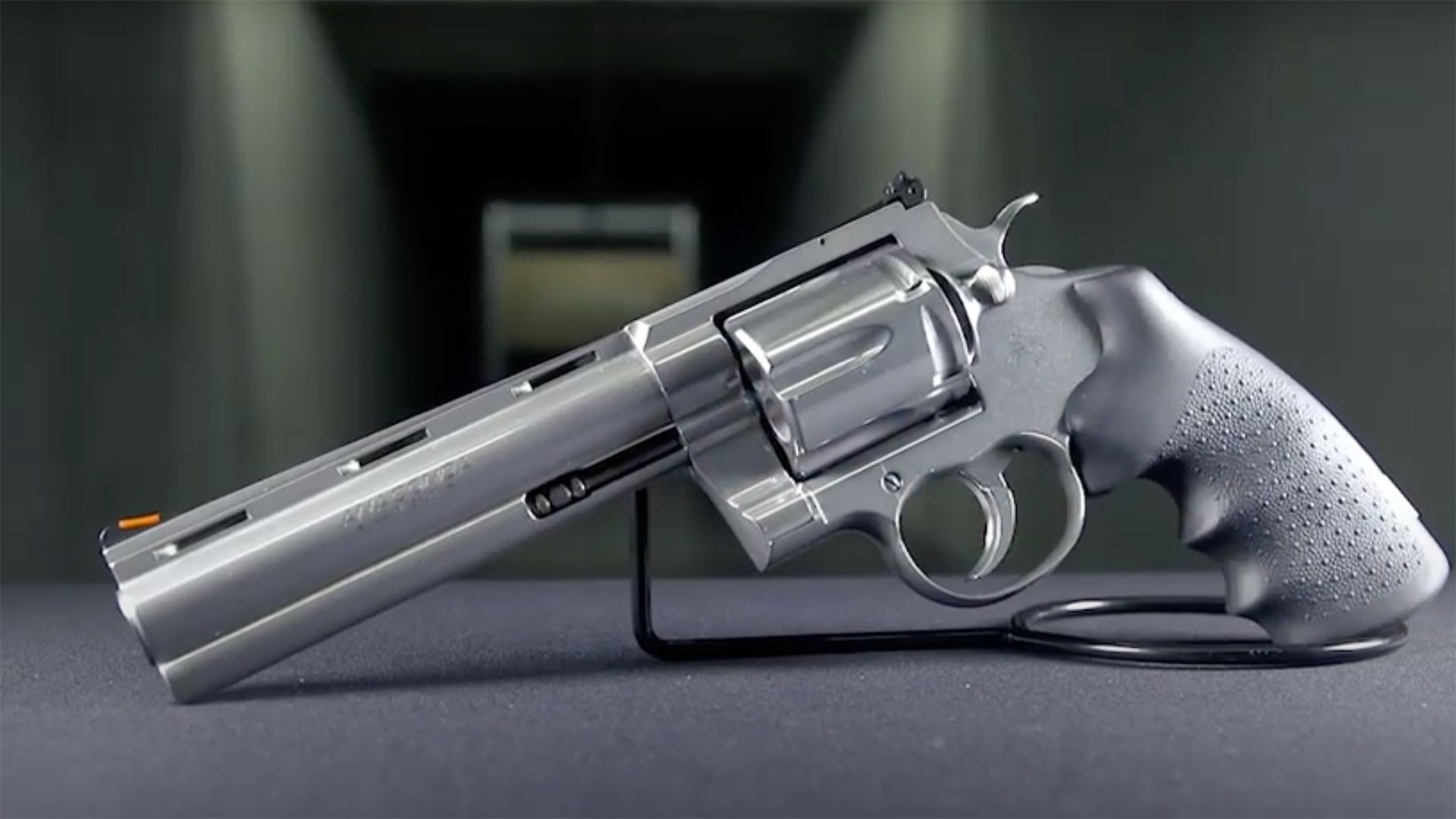 The revived Colt Anaconda.
Later, we examine the history of the the Howdah pistol. During the period of British colonial rule in India, tiger hunting became a popular sport for the wealthy. Yet it was also a dangerous proposition, as the big cats could easily turn the tables on the hunters. Tigers could rush the elephants carrying the hunters and attack the occupants. Thus, short double-barreled pistols chambered in large calibers were developed as self-defense weapons against charging tigers. These weapons earned the nickname of "Howdah," from the name of the basket used on the backs of elephants.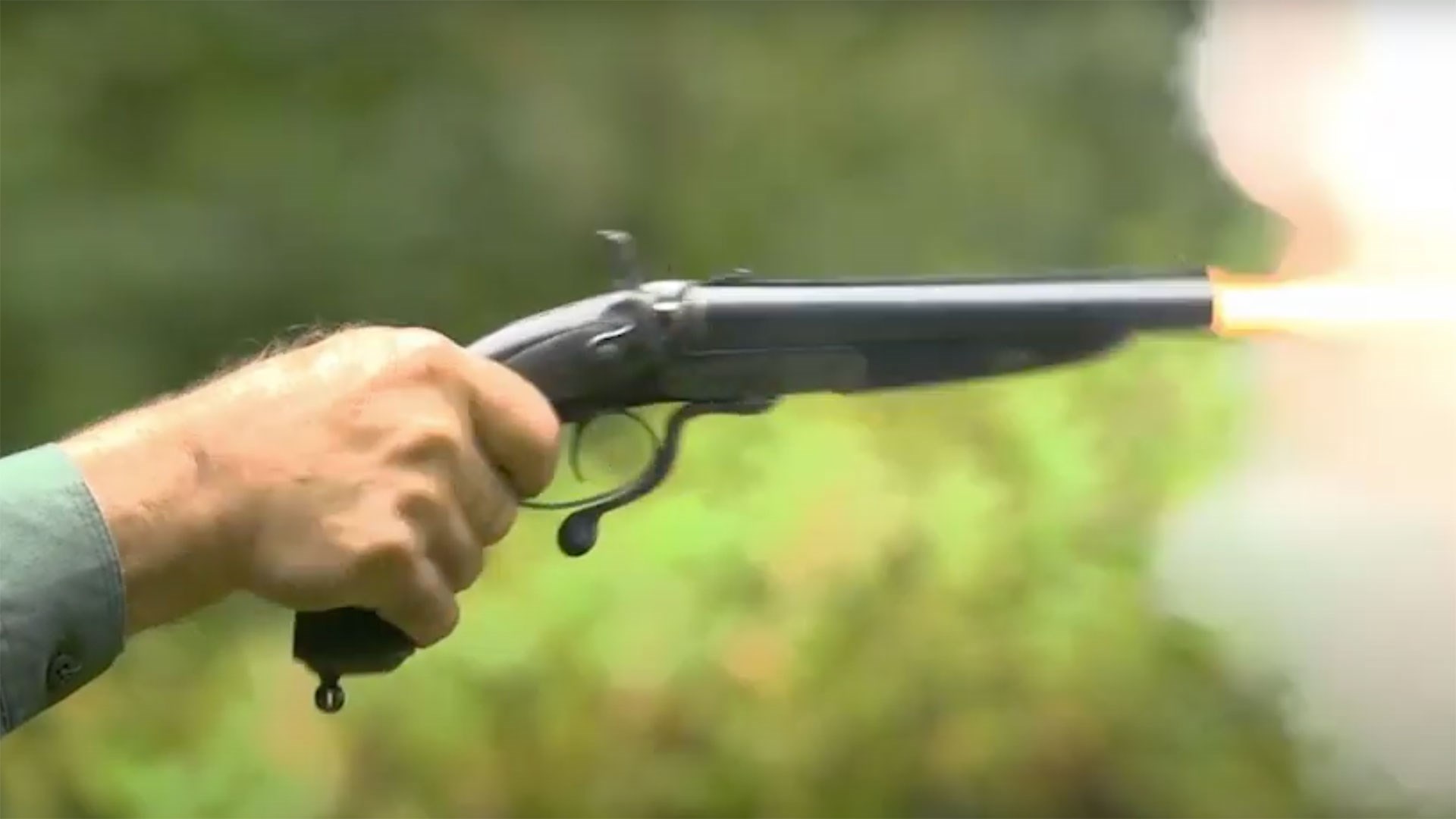 Firing a Howdah Pistol.
To watch complete segments of past episodes of American Rifleman TV, go to americanrifleman.org/videos/artv. For all-new episodes of ARTV, tune in Wednesday nights to Outdoor Channel 8:30 p.m. and 11:30 p.m. EST.