by
posted on December 28, 2021
Support NRA American Rifleman
DONATE
Last year, the holdings of Remington Arms were sold off to other companies in the industry after bankruptcy. One of these holdings is Remington Ammunition, which is now owned by Vista Outdoor and has been back in production throughout the past year. For this week's feature, we go behind the scenes of Remington's Lonoke, Ark., facility, which specializes in the manufacture of shotshells. Any idea what a "shot tower" is, or why it's important in making accurate lead shot? Tune in to find out exactly what it is and why it makes Remington's lead shot some of the best on the market.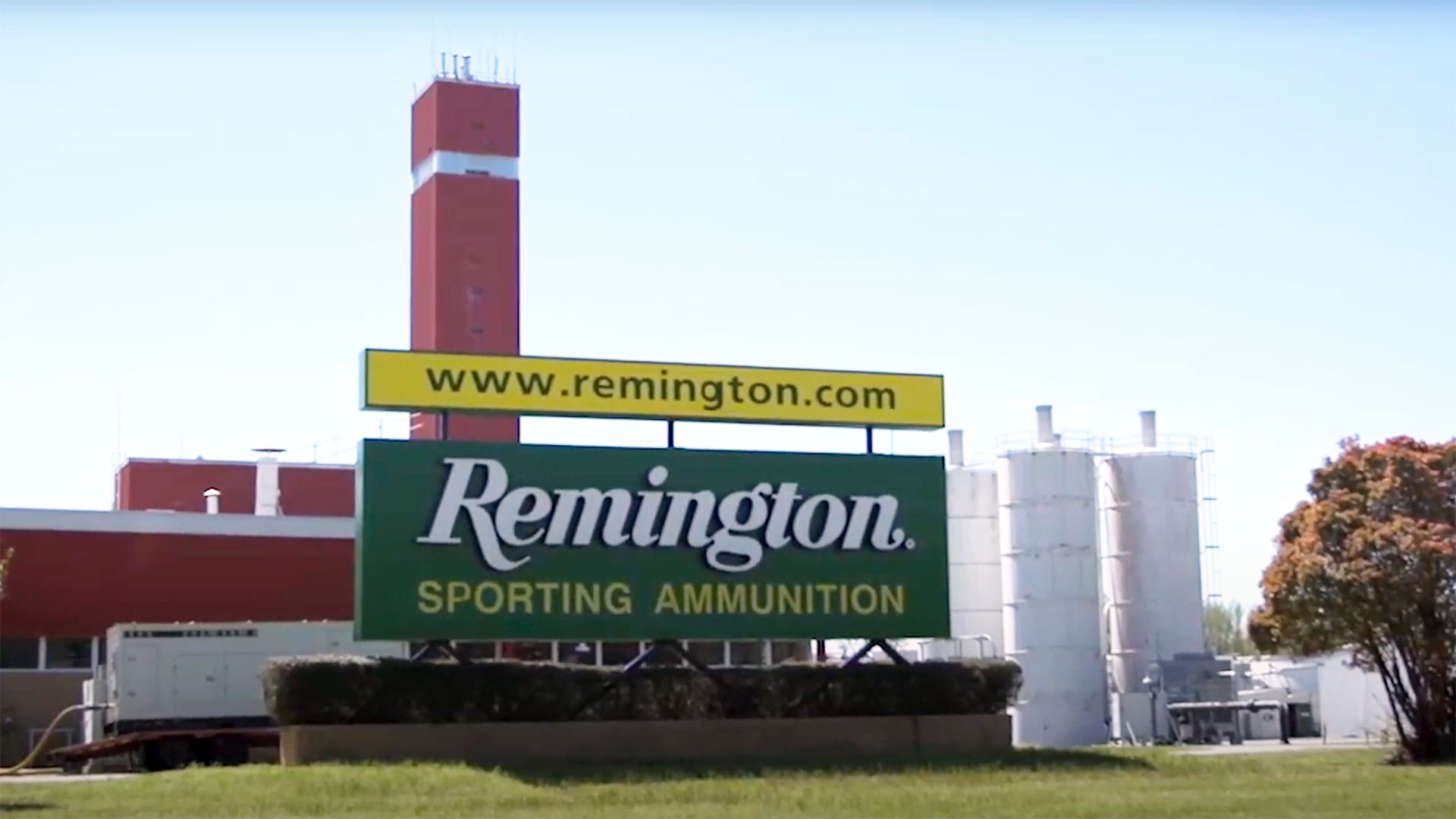 The Remington Ammunition shotshell factory in Lonoke, Ark. 
For "Rifleman Review," we test the Springfield Armory XD-M Elite Compact OSP in 10 mm Auto. The latest in Springfield's ever-growing lines of XD handguns, the XD-M Elite Compact OSP builds off the developments of the prior XD-M Elite Compact handguns with a similar 3.8" long barrel, but in a 10 mm chambering. It also features ambidextrous controls four southpaws and aggressive texturing for added retention. As an OSP model, its slide is also pre-machined with a mounting base for micro red-dot sights.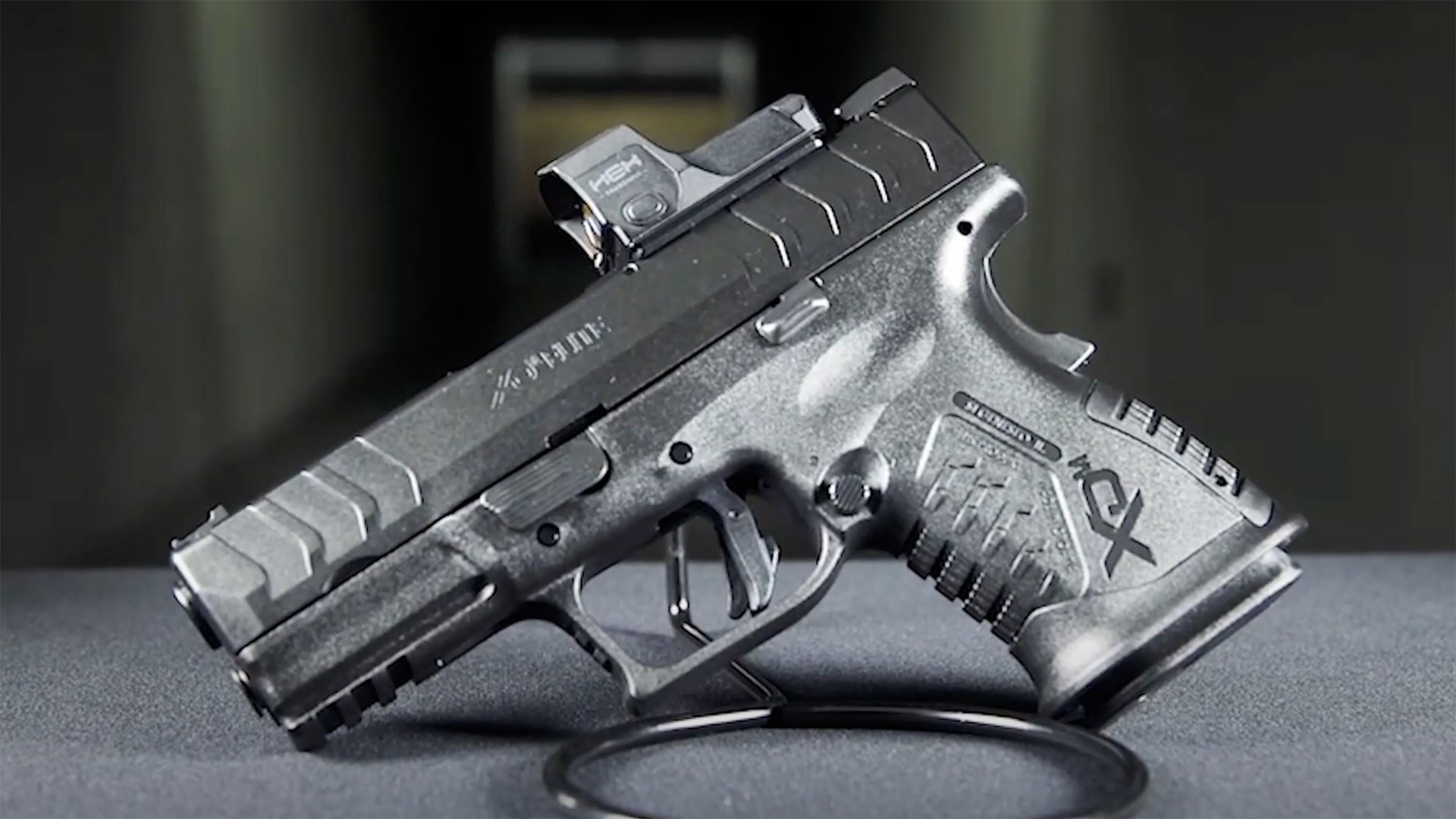 The Springfield Armory XD-M Elite Compact OSP in 10 mm Auto.
For "I Have This Old Gun," we look back at the history of a rifle that marked an important developmental milestone in the evolution of modern bolt actions, the Dreyse Needle Rifle. Developed from 1824 to 1840, the Dreyse, designed by Prussian firearms inventor Johann Nikolaus von Dreyse, is an early breechloading rifle design that uses a manually operated bolt action to allow paper cartridges to be loaded into the chamber, rather than rammed home down the muzzle as was the norm for most military long arms of the time.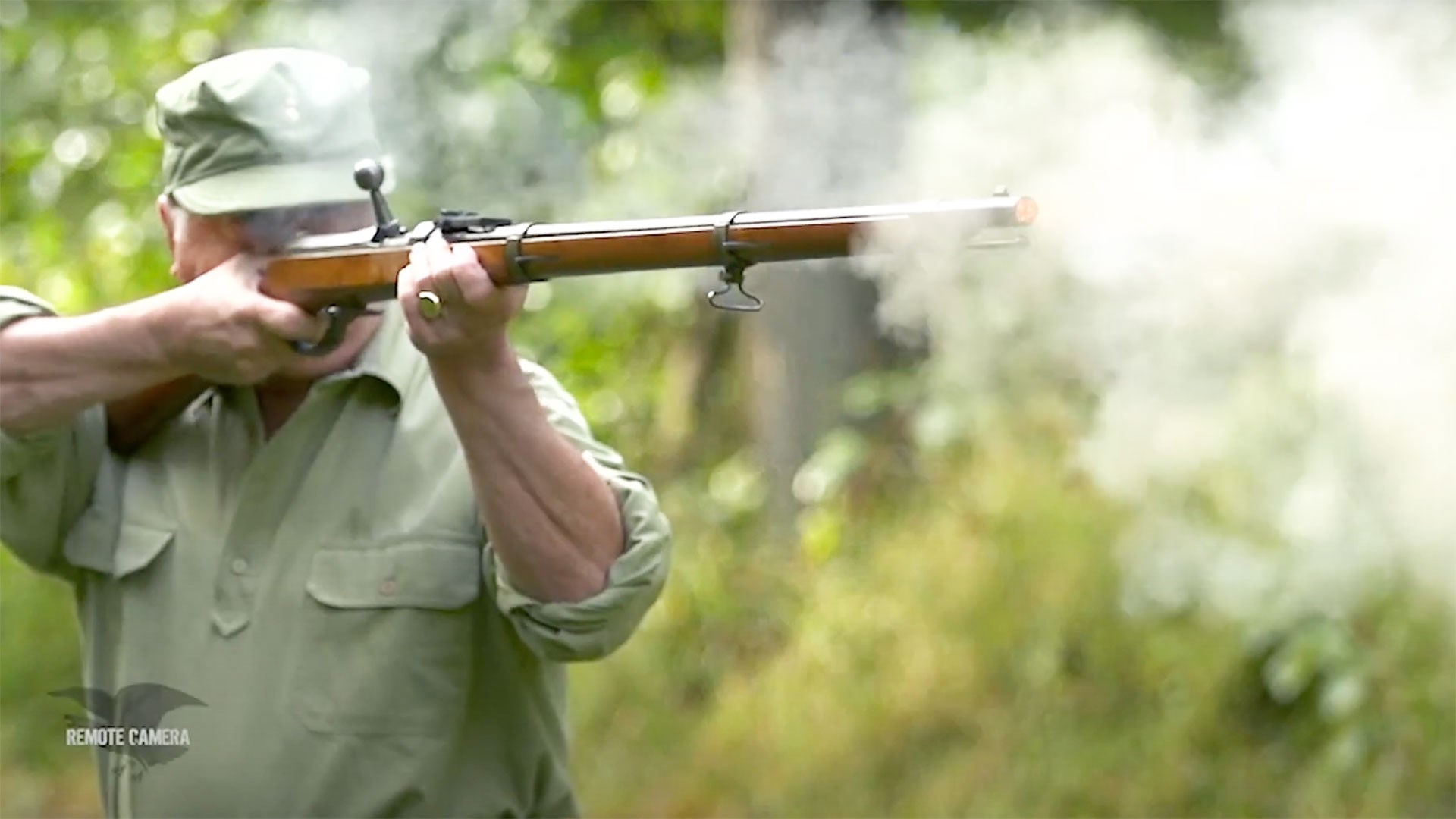 Firing a breechloading Dreyse Needle Rifle.
It also has a novel ignition system, with a primer located within the paper wad that is ignited by a long needle-like striker that jabs into the wad, hence its nickname as the "Needle Gun." These needle strikers were prone to breakage however, due to their long shape, poorer metallurgy of the time and corrosive propellants. Despite this drawback, the Dreyse Rifle proved very successful on the 19th century European battlefields, and served the Prussians for three decades.   
To watch complete segments of past episodes of American Rifleman TV, go to americanrifleman.org/videos/artv. For all-new episodes of ARTV, tune in Wednesday nights to Outdoor Channel 8:30 p.m. and 11:30 p.m. EST.