by
posted on February 16, 2021
Support NRA American Rifleman
DONATE
In this week's episode of American Rifleman TV, we continue going through our picks for the top 10 machine guns of all time. We start with No. 4, the Browning M2 .50-cal. heavy machine gun, and No. 3, the German MG42 general purpose machine gun. On "Rifleman Review," we take a look at the EAA Girsan Regard Gen 4 pistol manufactured in Turkey as a modified Beretta 92 design. On "I Have This Old Gun," we examine the early American-made 1803 Harpers Ferry flintlock rifle.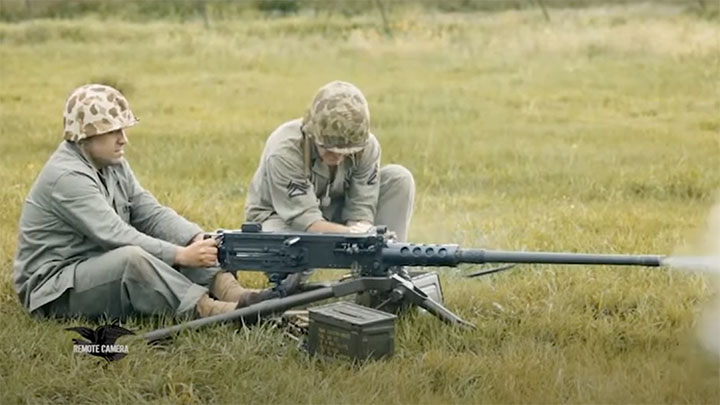 Continuing with

American Rifleman picks for the top 10 machine guns of all time, at No. 4 is the Browning M2 heavy machine gun. Chambered in .50 BMG, the M2 family was based on John Browning's M1917 machine gun design, only scaled up. It was adopted by the U.S. military in 1933 as an air-cooled heavy machine gun and would be used in multiple roles in World War II as an armament for dug-in infantry, ground vehicles, naval vessels and aircraft. 

The M2 and faster-firing ANM2 derivatives have been made by numerous manufacturers over the span of eight decades. It is also widely used around the world by various nations, including many NATO countries. It is still in service in the U.S. military today as an armament for infantry, vehicles, aircraft and even naval vessels. The Browning M2 is one of the longest-serving and most widely used heavy machine guns in history, earning its place high up on the list.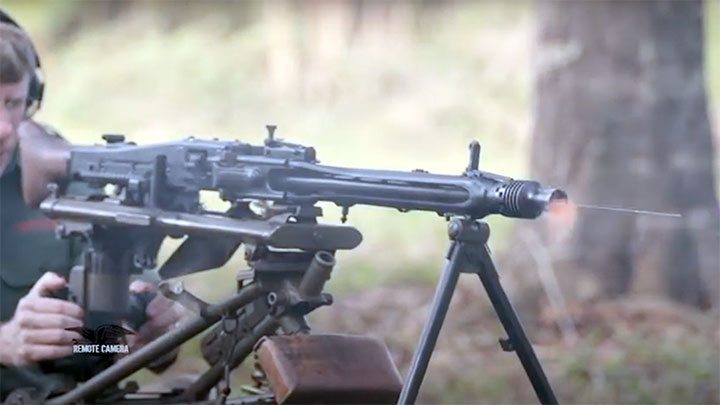 At No. 3 is a machine gun so terrifying to allied soldiers in World War II, the U.S. War Department made training films focusing on how to counter it and released propaganda to 
dispel its power
, the
Maschinengewehr 42
. Known by nicknames from allied soldiers like "Hitler's buzzsaw" the MG42, chambered in 7.92x57 mm JS, was a continuation of the German General Purpose Machine Gun concept started by the MG34.
As World War II progressed, the Germans sought to simplify and improve upon the MG34 while keeping its core concepts. Milled parts were replaced by stamped parts as much as possible, and the short-recoil operated rotating bolt was replaced with a roller-delayed, recoil-operated bolt. As a result, the MG42 was cheaper to produce and fired at 1,200 r.p.m. compared to the MG34 at 850 r.p.m., making it the fastest-firing machine gun of World War II. The design was so successful, it lived on after the war and is still used by Germany today as the MG3.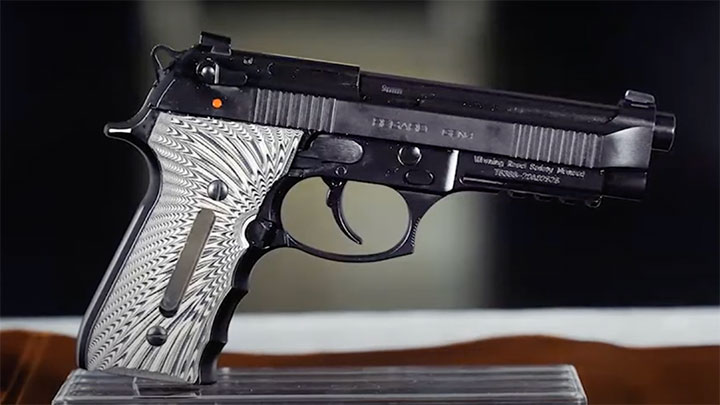 Sine 1994, the Girsan factory in Turkey has produced copies of the
Beretta
92 series for many years, at first under license. These Girsan pistols are now being imported into the U.S. market by
European American Armory
. The latest of these Pistols based off the Beretta 92 is the
Girsan Regard Gen 4
, which includes several features that the normal Beretta 92 and M9 pistols do not have.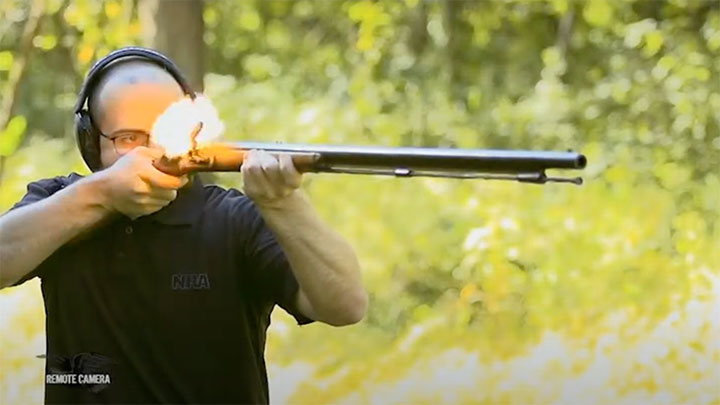 During the American Revolution, the smoothbore musket was generally the most common weapon used by both sides. However, Americans had used muzzle-loading rifles like the Pennsylvania and Kentucky rifles to great effect with their increased accuracy over standard muskets. Thus, the U.S. military sought to adopt and manufacture a standardized rifle to issue to rifleman in a secondary role.
A request was sent to the superintendent of the Harper's Ferry Armory, Joseph Perkin, who worked alongside several armorers to design a rifle to fit the War Department's needs. The design they submitted in late 1803 were accepted and adopted as the Harper's Ferry Model 1803 rifle, the first rifle produced and issued by the United States military. The M1803 had a shorter overall length than normal muskets and were chambered in .54 caliber.
To watch complete segments of past episodes of American Rifleman TV, go to americanrifleman.org/artv. For all-new episodes of ARTV, tune in Wednesday nights to Outdoor Channel 8:30 p.m. and 11:30 p.m. EST.