Support NRA American Rifleman
DONATE
There is a segment of the firearm industry that is quite unique to the United States—gun safes. Where else are people as concerned about securing and safeguarding firearms? And while loss due to theft or fire is a real concern, that we have the right to possess firearms means that we, as gun owners, have a responsibility to protect these assets from falling into curious, irresponsible or even criminal hands. Let's face it; stolen firearms are hot commodities with real monetary value that can be easily sold or traded. And while I might be able to sleep easy knowing my firearms are covered from fire by homeowner's insurance, I might not feel so comfortable were someone to steal one of my firearms and use it to commit a crime. The loss itself might be covered by insurance but the emotional turmoil is not.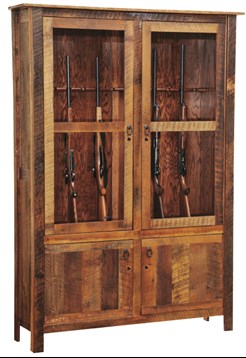 The home gun safe industry is a relatively new one, about 40 years old. Prior to gun safes, the average gun owner typically proudly showed off his firearms in a display case that was generally a piece of decorative furniture (Cabelas cabinet shown right). While these polished wood and glass cases are a sight to behold, they offer little protection against unauthorized access and even less against fire. The first safes sold specifically for firearms were really nothing more than heavy metal trunks with locking lids similar to today's tool chests and job boxes. Later, these heavy metal chests were turned upright with a door that swung outward. These upright boxes became the basis for the modern gun safe.
Gun safes are not really safes. More correctly they are Residential Security Containers (RSC). Safes used in commercial applications such as jewelry stores or pharmacies will have a higher security threshold than residential gun safes. The RSC label is an actual Underwriters Laboratories rating and safes so labeled have met the UL minimum standards for security. Not all manufacturers' products meet the RSC standard due to materials used in construction or type of lock. Some manufacturers might build products that would meet the UL standard but do not have the financial resources to submit for UL testing. In addition to the security features, most RSC's nowadays also include some type of fire protection. This fire protection is usually expressed in a time versus temperature measurement. What's confusing here is that there's no current industry standard. One company might test its RSC in an oven that's been preheated to the testing temperature while another company might factor the preheat time into the test time. Be sure to ask your local locksmith for more information on fire ratings when shopping for a safe.  
The state of Utah is the current Mecca for American RSC production, with a number of companies located in the metropolitan Salt Lake City area. This location and company proximity is no accident. Most of these companies were started by one family whose members later left partnerships or branched out on their own to start their own safe companies. One such company is Liberty Safe. Founded in 1988 by a former business owner who sold out to his partner, Liberty has become one of the most successful gun safe makers in the United States. Located in Payson, just south of Salt Lake City, Liberty Safe is housed in a nondescript warehouse just off Interstate 15. Nothing about the enormous building indicates its purpose other than the stone marker outside. This warehouse is a former grocery distribution plant which now houses Liberty's state-of-the-art manufacturing equipment.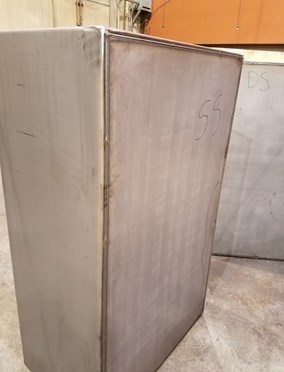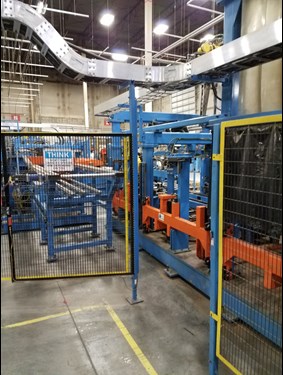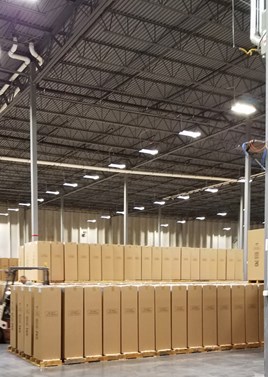 Most companies form safe bodies that are one sheet of steel across the sides and back. These bodies are then capped with two separate sheets at the top and bottom to complete the safe. Liberty takes a different approach. Liberty safes are bent along the sides, top and bottom. The body is then welded underneath along the left-hand corner and a back plate is welded in place, making the safe body constructed of only two pieces of steel rather than three used by most competitors. This manufacturing method means there are no vulnerable seams along the top that can be attacked with hand tools. Furthermore, Liberty does not clean up welds or fill bubbles or imperfections with automotive body putty. Cleaning up welds by grinding or covering imperfections with Bondo weakens the safe and can provide areas that might be exploited by thieves. Liberty safes are UL listed and meet both RSC and California DOJ requirements for firearms storage.



One exception to the above comes in the construction of Liberty's budget-class Centurion series (below). These safes are made on their own robotic production line within the Liberty factory. Constructed from thinner 14-gauge steel, the Centurion line is not eligible for a UL RSC rating. Still, these safes offer a good level of security in their price class and may offer better theft and fire protection than the imported safes sold by big box stores. Even though Centurion safes don't carry the UL rating they do meet California DOJ standards for firearms storage.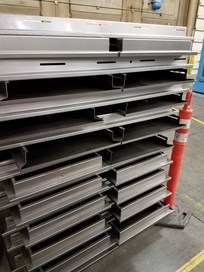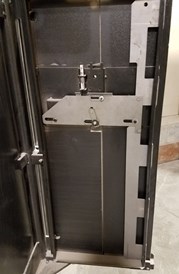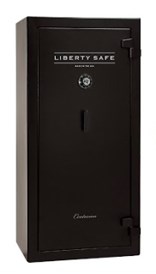 Liberty's current production output is about 450 safes a day, making Liberty the single largest manufacturer of residential gun safes in the United States. About 60 percent of production is the less expensive Centurion and Revere models with the other 40 percent being comprised of the Colonial, Franklin and Lincoln series. Heading the top of the line is Liberty's National Security label. National Security safes have solid plate doors and thicker bodies than Liberty's other safes. National Security was a competing safe company that was bought out and consolidated into the Liberty plant. In addition to safes sold under the Liberty or National Security banner through Liberty dealers, Liberty also makes safes for Cabela's, John Deere, Colt and the National Rifle Association. Even if you don't have a Liberty outlet in your area you may be able to locate one of their safes through a partner.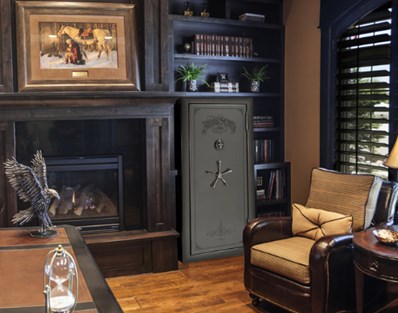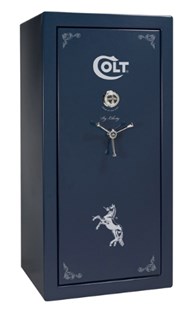 Remember that nothing is perfect and any safe, including a bank vault, can be breached given the right tools and enough time. Liberty—as do other major manufacturers—strives to update its products and address criminal trends while offering an affordable, attractive and functional product. Furthermore, the Liberty lines are quite diverse in price, size and storage capacity with a secure storage product that should meet nearly any need or budget. When considering a first safe or a new safe to supplement an old one, Liberty's security products are worth a hard look.