by
posted on May 19, 2009
Support NRA American Rifleman
DONATE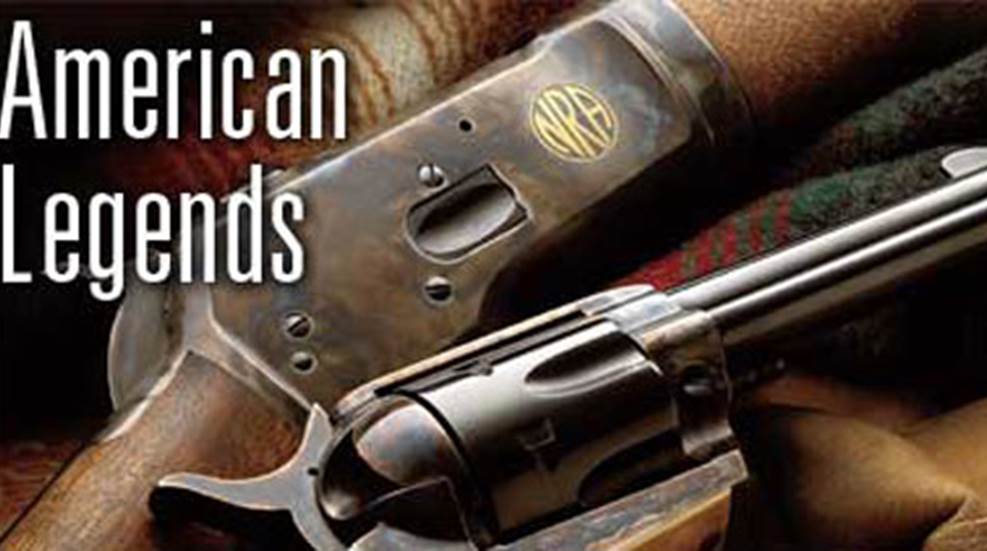 All firearms have certain qualities that help establish their places in time through the craftsmanship and technology that go into producing them. But special guns have something more. They transcend their own periods-through form and function, somehow pointing not only to whom we were then, but to whom we are now. For Americans, few guns evoke more feelings than the lever-action rifle and the single-action sixgun. Whether working the lever on an 1892 Winchester or thumbing the hammer of an 1873 Colt, both involve quintessential pieces of Americana.
When Colt submitted the .44 rimfire 1871-72 Open Top Model for trials testing, the U.S. Army immediately requested a sixgun with a stronger frame, chambered for a more powerful cartridge. So Colt designer William Mason went back to work, and the result was a revolver with a solid frame that would ultimately be chambered for the venerable .45 Colt cartridge.
Known initially as the Model P, it wasn't long before Colt's revolutionary 1873 Single Action Army would be known simply as the Peacemaker, inspiring frontiersmen to claim "God created men, but Sam Colt made 'em equal." The Single Action Army went on to become the most revered sixgun ever produced, proving a lasting icon of the American cowboy and his place on the frontier.
Nearly two decades later, on one of his annual trips to New Haven, Conn., circa 1890, John Moses Browning received an offer from T.G. Bennett, Winchester vice president and son-in-law of O.F. Winchester, he simply couldn't refuse. Bennett wanted a successor rifle to the vaunted Model 1873 and told Browning he would pay $10,000 for the design to be completed within three months - $15,000 if Browning could finish it within two.
Browning's response became a thing of legend when he claimed he would "have the rifle in ... thirty days for twenty thousand or [I'll] give it to you." Within two weeks, testing began on what would become the Model 1892, followed by delivery of the prototype to New Haven a few days later. Browning had his $20,000, and soon America would have its last great blackpowder cartridge-era lever-action from Winchester.
To celebrate the legacy of these two important American firearms, Charles Daly, in conjunction with Ellett Brothers and the National Rifle Association, offers two new commemorative arms in the NRA Partners For The Future series. Each gun features a special NRA serial number, and a portion of the sales will go toward the Charles Daly Youth Endowment within The NRA Foundation.
The Charles Daly 1873 Single Action Revolver is produced by F.LLI Pietta of Italy. Chambered in .45 Colt, it features a 4 3/4-inch barrel, a color-casehardened receiver, and a brass backstrap and trigger guard. The barrel and cylinder are finished in a high-polish blue. Simulated ivory grips are inlaid with a gold NRA medallion.
The Charles Daly 1892 Lever Action Rifle is produced by ArmiSport in Italy. Like the revolver, each 1892 is chambered in .45 Colt. A 24 1/4-inch octagonal barrel is fitted with front-dovetail and adjustable-rear sights. A coveted takedown version of Browning's famous rifle, the 1892 wears a beautifully color-casehardened receiver with an inlaid NRA seal. An oil-finished Turkish walnut stock and fore-end are topped by a color-casehardened crescent buttplate and fore-end cap.
A mere 1,000 rifles and 5,000 revolvers will be built in this limited edition. Of these, a select 250 rifles and revolvers will be sold together as a matched, serialized set complete with Old West-style wood carrying cases. The matched sets will include NRA serial numbers 1 through 250 on each replica, with the first set to be auctioned online in July through NRA Auctions at www.auctionarms.com . Charles Daly 1892 serial numbers 00251NRA through 01000NRA and 1873 serial numbers NRA00251 through NRA05000 will be sold individually; however, matching numbers may be ordered.
The Charles Daly 1892 rifle and 1873 pistol are the fourth offering in the NRA Partners For The Future series. Buyers who previously purchased one of the first 1,000 NRA Special Edition Buck Mark pistols will be contacted by mail and have first right of refusal on the corresponding serial numbers for the latest commemorative set. For more information on ordering, go to www.charlesdaly.com.