by
posted on August 9, 2022
Support NRA American Rifleman
DONATE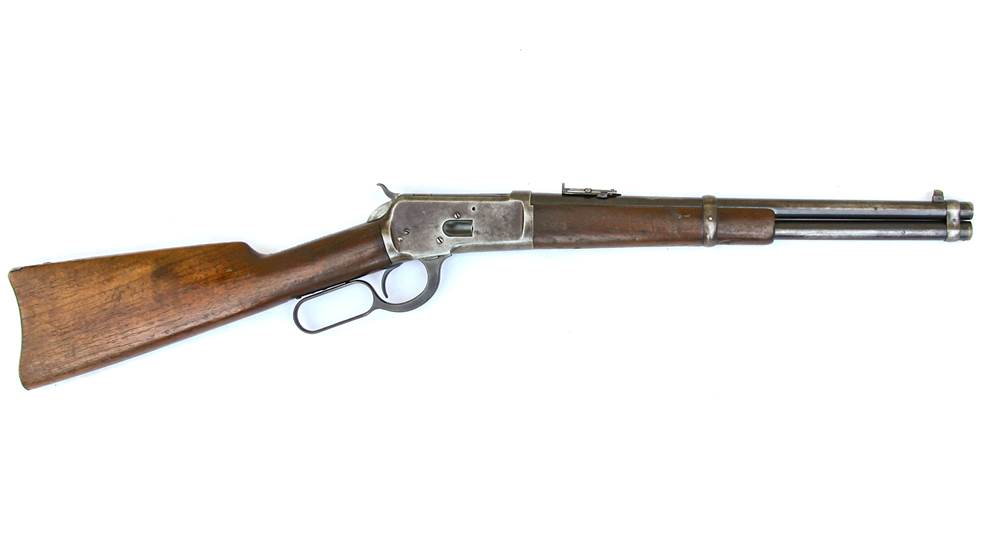 The Winchester 1873 may have been "The Gun That Won The West," but it was the Winchester Model 1892, with its smoother, stronger action, that soon began outselling the earlier toggle-link lever-action and eventually caused the '73's demise in 1921. By contrast, the Winchester '92 remained in the line until 1941, after 1,004,675 of the guns had been produced. 
The Model '92 was, in essence, a slimmer, scaled-down version of the Winchester 1886, a hefty big-game rifle designed by John Browning to replace the Winchester '76, which itself was a beefed-up version of the Model '73. With its twin vertical locking lugs that slid up on both sides of the bolt when the lever was closed, the Model '86 had the smoothest, strongest action in Winchester's lever-action lineup. Because the Model '92 inherited the 1886's silky-smooth action and was chambered to fire the "holy trinity" of low-recoiling Winchester rifle/revolver cartridges (.44-40, .38-40 and .32-20)—and later was also chambered for the .25-20 WCF and the .218 Bee—it was decidedly over-engineered.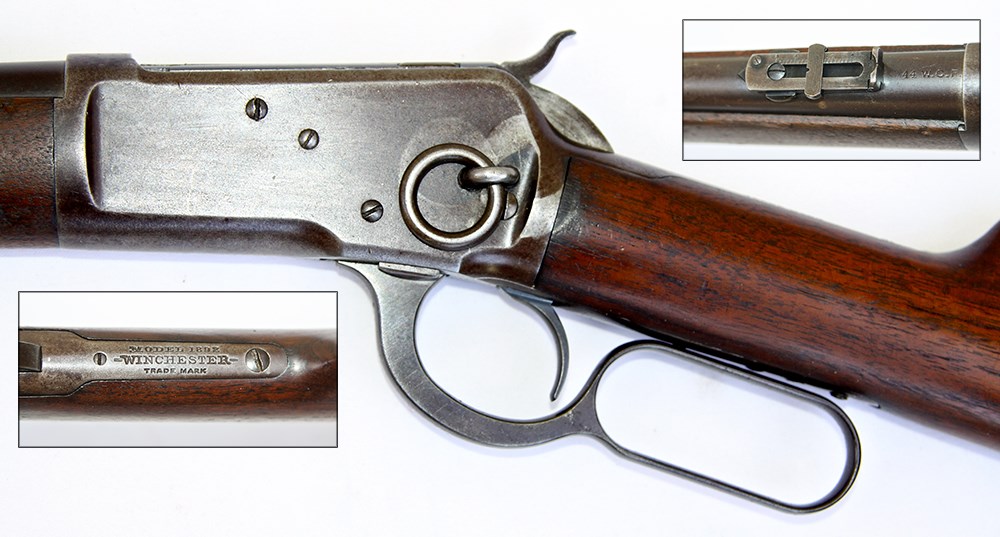 Introduced as a rifle, a saddle-ring carbine and a musket, the sleeker, lighter 6-lb. carbine proved to be the most popular. Initially priced at $18, the 11-shot carbine saw action from the rugged Badlands of the Dakotas to the North Pole, becoming a favorite of ranchers and cowboys, as well as lawmen such as the Texas Rangers and the Western Australian Police Force. Celebrities of the day also favored the gun, including R. Adm. Robert Peary, who outfitted his expeditions with '92 carbines, and Theodore Roosevelt, whose Ulrich-engraved, nickel-and-gold-plated carbine took full advantage of Winchester's special-order options.
It was the extra-cost option of a non-standard barrel length that produced one of the most desirable and romanticized '92 variations, the short-barreled "Trapper," as they are called today (Winchester never used this term, referring to them only as Baby Carbines or Special Short Carbines). In essence, these were carbines with barrel lengths less than the standard 20"—14", 15" and 16" versions are known to exist. Of course, any Trapper with a barrel less than 16" must be documented as factory original to be legal under the National Firearms Act's regulation of short-barreled rifles. Although counterfeits abound, authentic Trappers with barrel lengths less than 16" have shortened fore-end wood, and the address stamping on top of the barrel is between the front sight and the fore-end barrel band.
This 15"-barreled Model '92 Trapper was made in 1904, as verified by Cody Firearms Museum records. In 65 to 70 percent condition, it is easily worth $8,000.
Gun: Winchester Model 1892 "Trapper"
Chambering: .44-40 Win.
Serial No.: 257XXX
Manufactured: Sept. 7, 1904
Condition: NRA Good (Modern Gun Standards)
Value: $8,000