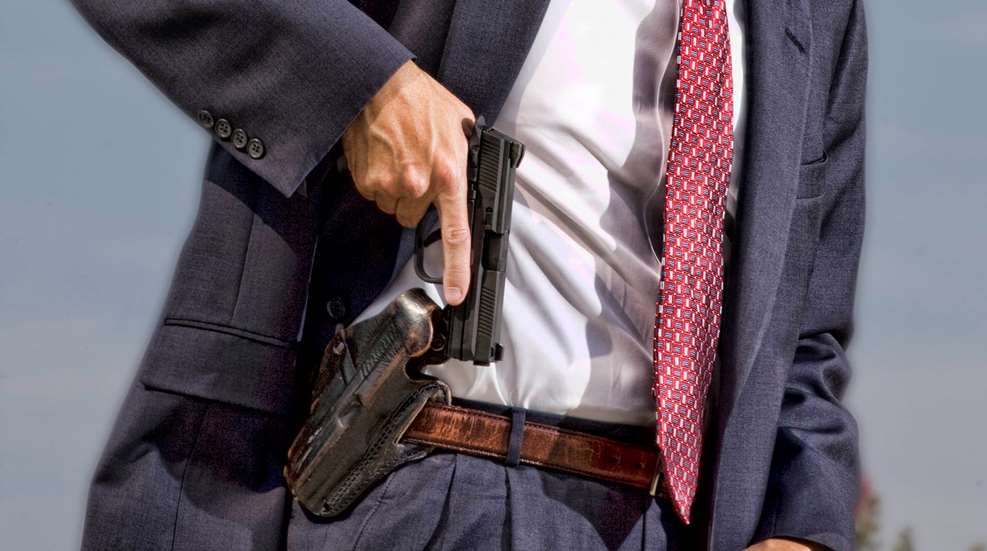 The governors in Alabama, Indiana and Ohio signed constitutional carry measures into law this month. Beginning Jan. 1, 2023, July 1, 2022 and June 12, 2022, respectively, residents who can legally own a firearm will be able to carry a concealed handgun—within their state of residence, while adhering to local, state or federal ordinances—without a concealed-carry permit.
"Any right requiring a fee or government permission slip isn't much of a right at all," Jason Quimet, NRA-ILA executive director, said after the Ohio measure was signed on March 14. "That's why the NRA worked tirelessly with state leaders and legislators to pass this landmark legislation in Ohio. The NRA commends Gov. DeWine for signing this important piece of legislation that protects the Second Amendment rights of all law-abiding Buckeyes."
Only a few days before—when Alabama's governor signed that state's legislation—Ouimlet said, "The NRA worked tirelessly with state leaders and legislators to pass the most significant pro-Second Amendment measure in Alabama history. We thank Gov. Ivey, bill author Rep. Shane Stringer, legislative leaders, and every lawmaker who supported this landmark legislation."
Indiana Governor Eric Holcomb signed House Bill 1296 into law, making the Hoosier State the 24th constitutional carry state following Alabama and Ohio. Though Indiana already offers free lifetime carry permits, constitutional carry will ensure that law-abiding citizens who are already eligible to obtain a carry permit can access their right-to-carry without government red tape and delays.
Once the measures take effect, law-abiding citizens can carry a legally owned handgun concealed. They are, however, still required to know and adhere to all local, state and federal regulations that can curtail doing so in certain facilities, establishments or during events. Those residents holding a current concealed-carry permit will continue to enjoy the advantage of reciprocity when traveling to a state that recognizes their permit.
With the addition of Alabama, Indiana and Ohio, there are now 24 states with constitutional carry. Alaska, Arizona, Arkansas, Idaho, Iowa, Kansas, Kentucky, Maine, Mississippi, Missouri, Montana, New Hampshire, North Dakota, Oklahoma, South Dakota, Tennessee, Texas, Utah, Vermont, West Virginia and Wyoming also allow law-abiding individuals to carry a concealed handgun without a government-issued permit.