Support NRA American Rifleman
DONATE
Beretta unveils the newest addition to its 687 over-and-under shotgun series with the Silver Pigeon III. Based off the design of the reliable 680 platform, the Beretta 687 Silver Pigeon III design is an evolution of the 686 Silver Pigeon I series over-and-under shotgun. It uses the same trapezoid shoulder, dual-conical locking lugs and ejection system design as the 680. The Silver Pigeon III also features finer aesthetic displays and craftsmanship, including on the metal and stock.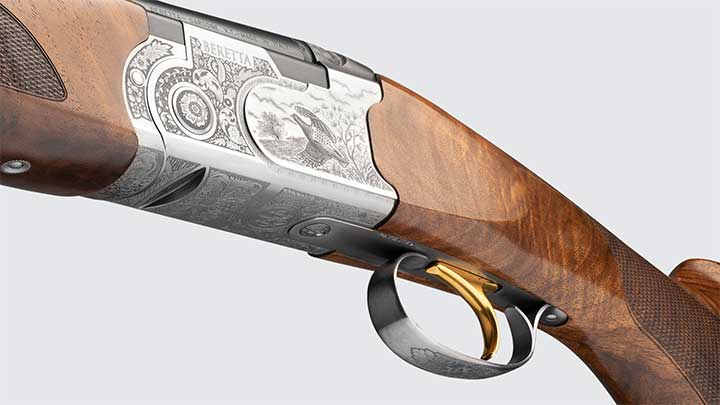 The polished metal surfaces of the action and receiver are engraved with game scenes and a modern floral theme across most surfaces. The engravings are made by Beretta with the use of a new five-axis engraving laser. The technology of the five-axis laser allows the engravings to remain uniform and consistent even across rounded surfaces while also creating a desirable contrast effect.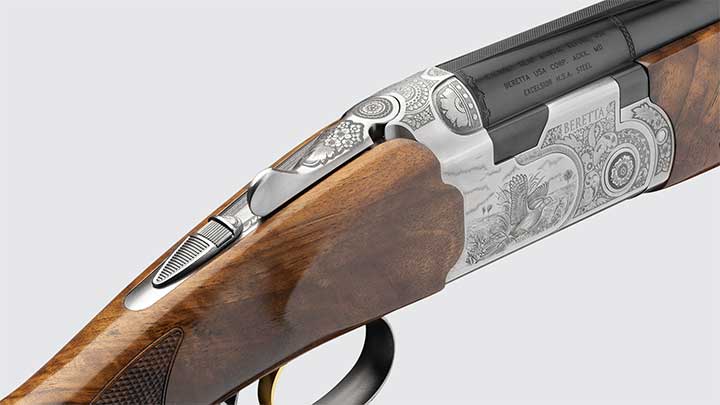 Other features around the action include the gold-colored single-selective trigger. The selector for the single-selective trigger is located on top of the safety tang just behind the angled action-release lever. The selector allows the user to select between the two barrels by pushing the selector from one side or the other.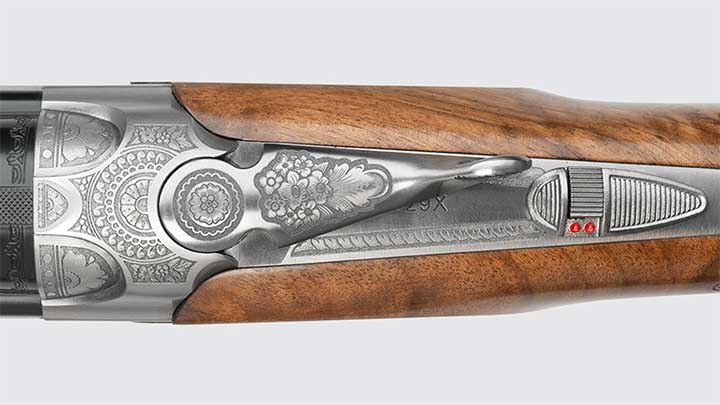 The pistol-grip stock and fore-end of the Silver Pigeon III are made from select 2.5 walnut with fine grain. The wood is coated in a gloss finish that is resistant to rain and humidity while highlighting the grain like an oil finish. The stock is available with a 35/55 drop for the comb and heel. The grip areas of the stock and fore-end are checkered to provide better grip. At the butt, a 20 mm MicroCore butt pad is used to dampen felt recoil and provide comfort to the user's shoulder.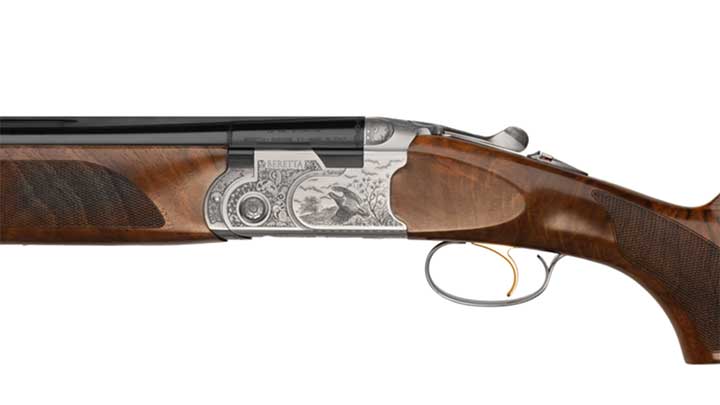 The 687 Silver Pigeon III also features Beretta Steelium Optima Bore HP tri-alloy steel barrels available in lengths including 67 cm, 71, cm and 76 cm. Barrels are made through a process of deep drilling, cold hammer forging and vacuum relieving for improved quality. The barrels have a special geometry with 80 mm double forcing cones that offer improved performance while reducing recoil.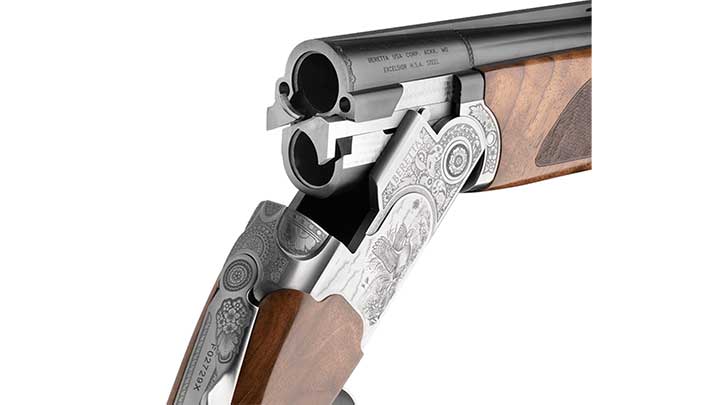 On top of the barrel, the Silver Pigeon III has a 6x6 windowed top rib with anti-reflective checkering. At the end of the rib is a spherical steel front sight bead. The Silver Pigeon III is available in 12 ga., 20 ga. 28 ga. and .410 bore.

The gauge selections of 12, 20 and 28 require the use of 70 mm Optima-Choke HP chokes while the .410 bore uses the traditional 50 mm Mobil Choke. The Beretta Silver Pigeon III has a suggested retail price of $2,899. For more information on the 687 Silver Pigeon III, visit beretta.com.