by
posted on March 20, 2021
Support NRA American Rifleman
DONATE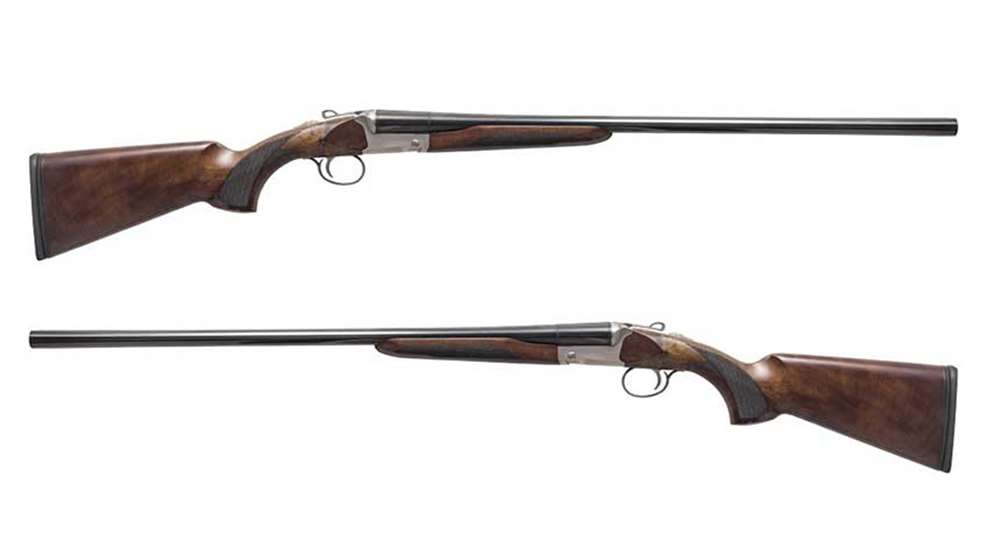 Side-by-side shotguns have always evoked images of elite gentry and fine country estates, but you don't have to be the son of an English lord to have a well-built side-by-side. Turkey-based Akkar Silah is producing an affordable line of sporting arms that are being imported into the U.S. by
European American Armory Corp.
One of the latest models, the Churchill 512, gives you a slender, well-built side-by-side for less than $1,000.
Each EAA Churchill 512 shotgun is is built on an all-steel receiver treated with a nickel finish. The side-by-side barrels are blued and feature a concave rib topped by a bright front bead that makes for easy target acquisition. Completing the look of the 512 shotgun is Turkish walnut-wood furniture with fine figure and an oil-rubbed finish. The pistol-grip stock features comfortable, attractive checkering for a solid grip. A gold-plated mechanical trigger completes the gun.
You'll find a manual safety selector mounted on the receiver tang, which also includes a barrel selector switch. Additionally, EAA Corp. provides a shorter, handier 512 Cowboy model complete with a color-casehardened finish. Each shotgun features a built-in extractor and ships with three extended choke tubes. Models are available in 12-ga., 20-ga., 28-ga. and .410 Bore.
For more details, check out our New for 2021 video on the EAA Akkar Churchill 512 shotgun above. To see the models and learn more, visit
eaacorp.com
.