Support NRA American Rifleman
DONATE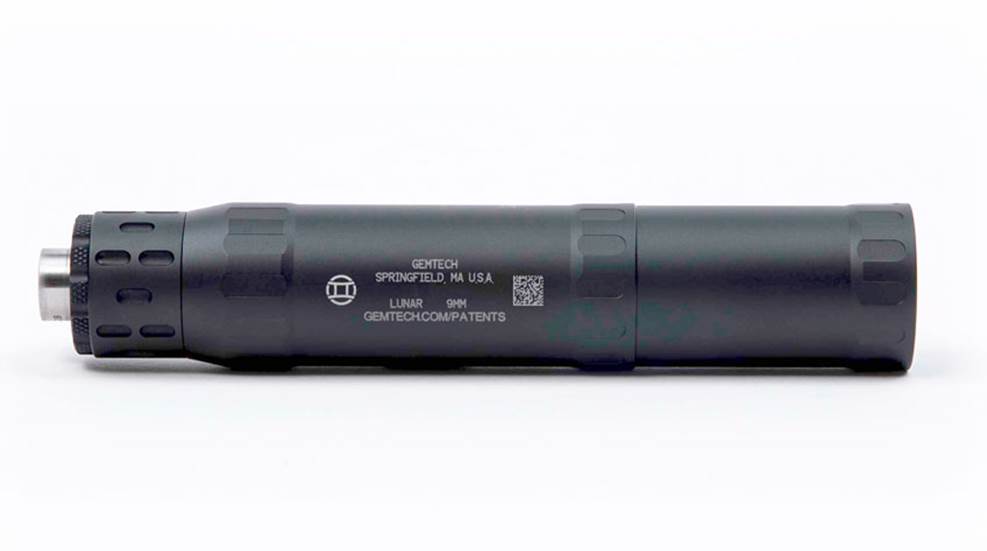 GEMTECH is not letting the current pistol-caliber-carbine craze pass it by, as the company has unveiled what it calls its "quietest and most versatile 9 mm suppressor ever:" the Lunar 9.

Shipping with Gemtech's L.I.D. piston (1/2x28 TPI), and compatible with the entire GM-9 line of mounting hardware, the Lunar 9 can be paired with both direct-thread, fixed-barrel rifle hosts and the great majority of semi-automatic pistol designs.

Rated for full-automatic 9 mm Luger use, but also capable of handling subsonic .300 Blackout ammunition, the modular, 1.4"-diameter suppressor can be run in either its fullsize (7" long) or compact (4.7") configurations.

Lightweight but durable—weighing 7 ozs. in its shortened form and 10 ozs. in its full-length arrangement—the Lunar 9's body tube is made of hard-coat-anodized 7075 aluminum, and it employs a 17-4 precipitation-hardened stainless steel blast baffle.

For more information on the new Lunar 9, visit gemtech.com.