Support NRA American Rifleman
DONATE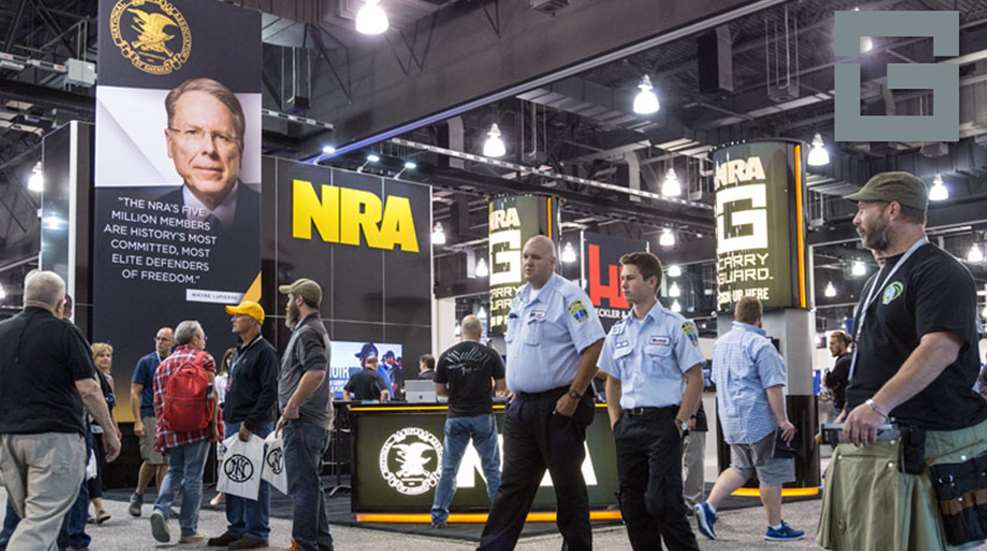 Hundreds of companies and personal-protection experts from every corner of America are heading to Richmond, Va., for the second annual NRA Carry Guard Expo, all bringing the latest in techniques, training and technology to defense-minded citizens. From Sept. 14 to 16, 2018, the Greater Richmond Convention Center will host many of the world's foremost minds in the areas of concealed carry, personal protection and home defense, offering Americans an opportunity to take advantage of the premier firearm-education event of the year.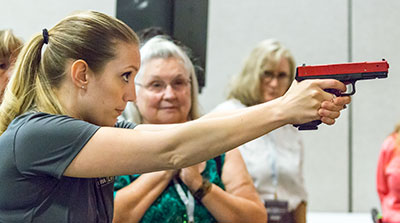 From the start, students of self-defense can choose from more than 120 different seminars and workshops, all tailored to provide education and training on a range of topics. Options abound, from the basics of concealed carry to detailed, armorer-level training.
Some of the fastest-growing segments of gun owners are those who own guns for concealed-carry use, and a number of seminars are aimed at explaining and training for the details of daily carry, focusing on topics such as "Dynamics of Personal Defense" taught by former CIA personal-protection expert and Shooting Illustrated contributor Steve Tarani, or "The Most Important Skills You Will Need in a Gunfight" from Active Self-Protection founder John Correia.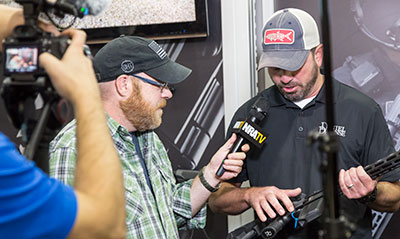 Have the basics of concealed-carry down and want to delve into topics designed to sharpen your skills and keep those around you safe? Other courses focus on mindset, threat assessment and scenario-specific classes, with topics ranging from "Bullet Proof Mind for the Armed Citizen," a presentation led by Lt. Col. Dave Grossman, or "How to Interact with Law Enforcement," a special seminar led by Glen Hoyer, director of the NRA Law Enforcement Division.
In between educational opportunities, show-goers can take advantage of an exhibit hall focused on guns and gear designed for personal protection, home defense and concealed carry. There, more than 200 different companies will showcase the latest equipment designed for daily use, ranging from compact handguns to holsters, belts, clothing and more. At one end of the show floor, an interactive display will provide attendees with scenarios designed to test their awareness, mindset and reaction time. This unique opportunity allows them to walk away with a glimpse into the stark realities of personal defense.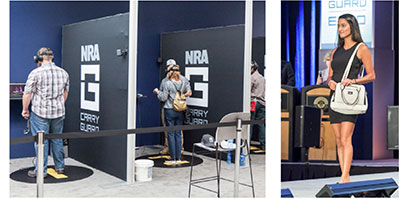 One of the highlights of the three-day experience is Friday night's Concealed Carry Fashion Show. This event, highlighting the latest innovations in concealed-carry gear for both men and women, garnered worldwide media attention during its first run at the inaugural Carry Guard Expo. While a number of traditional holster designs are displayed on the runway, models also show other unique carry options, such as purpose-built purses with built-in gun compartments, or discreet, low-profile belly-band holsters. This year's show will be hosted by Stefany Reese, communications manager for Springfield Armory, and David Power, vice president of Oneida Modified Plastics and founder of the Firearms Industry Choice Awards.
The entire three-day experience at the 2018 NRA Carry Guard Expo is available to the general public for an entry fee of only $30. NRA members can attend the show all three days for only $20, and NRA Life Members will pay only $10. Want to get into the show for free? Those who join or renew their NRA membership won't have to pay a cent to enter, as well as those who join NRA Carry Guard. Additional fees apply for select workshops, but the general-entry fee covers access to most of the expo's more than 120 educational seminars.
For more information on the value-packed NRA Carry Guard Expo experience, accommodations, volunteer information and more, as well as sign-ups for training opportunities, check out the event website at nracarryguardexpo.com.