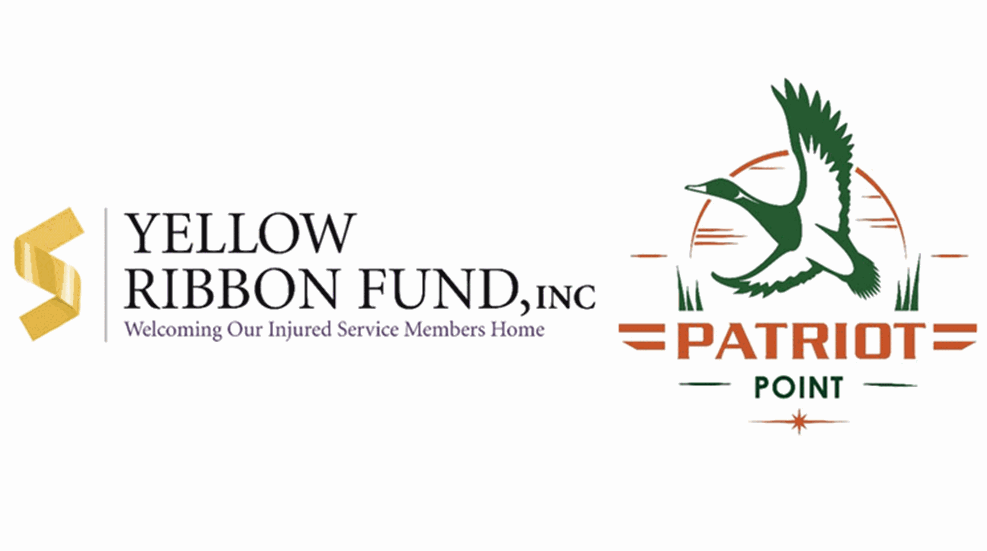 Charitable sponsors, service members and caregivers came together for the Yellow Ribbon Fund's 8th Annual Party With Our Troops benefit event. Held on May 17, at Tommy Joe's Bar & Grill in Bethesda, Md., the fundraiser featured live music from the Shed Band, Maryland crab cakes, and a silent auction of locally-inspired rustic art, modern electronics and even a weekend getaway to Baltimore, with proceeds and donations going to support the missions of the Yellow Ribbon Fund and Patriot Point—an outfitter and therapeutic retreat on Maryland's Eastern Shore.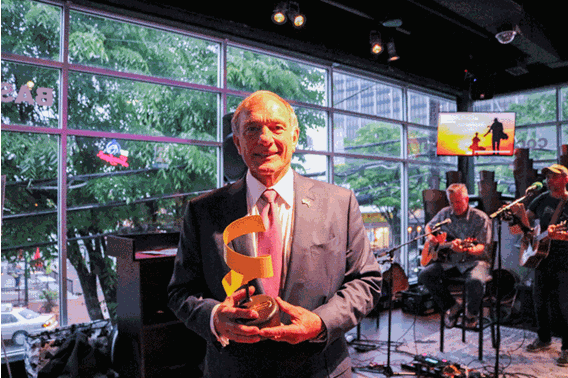 Both organizations have a special focus on caring for wounded service members and their families, who take on the role of caregivers and comforters for our nation's heroes. As you might expect, the evening was both lively and, at times, emotional. Special guests included recovering service members from Walter Reed hospital, their families, and Rear Admiral Thomas C. Lynch, USN (Ret.), who received a special award and recognition for his longstanding support of the Yellow Ribbon Fund. Addressing the attendees, R. Adm. Lynch, who is the current Chairman of NewDay USA, reminded the crowd about the importance of caring for those warriors who put themselves in harm's way, and not forgetting about their families, stating, "The Yellow Ribbon Fund takes care of the families of those who have put their lives on the line for their country. It is a privilege and honor to be a part of the Yellow Ribbon Fund." 


Other speakers included the chairman of the Yellow Ribbon Fund, Bill Scott, U.S. Marine Veteran, who stated that, "The goal from the beginning was to provide care for service members and their families, and that is what we continue to do." He also thanked all the sponsors and donors present, acknowledging that the organization relies on the generosity and contributions of others to provide first-class service for our wounded veterans and their families.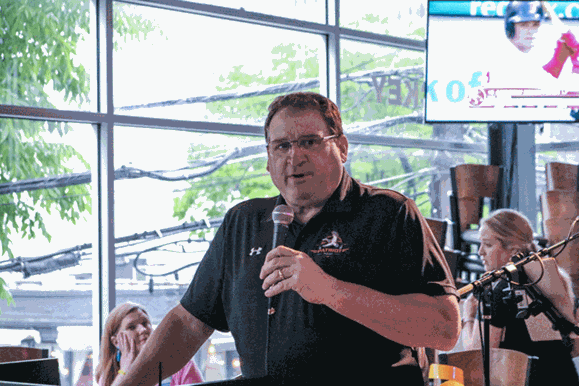 Stuart Plank of Patriot Point also spoke, stating, "Four hundred and sixty-six service members, and their families, have visited the facility since the purchase of the property in 2016. With the intention of being a recreational facility, it's become therapeutic for those who visit the establishment." Plank shared some of the future plans for the scenic hunting and outdoor recreation facility, and encouraged veterans to consider planning a visit.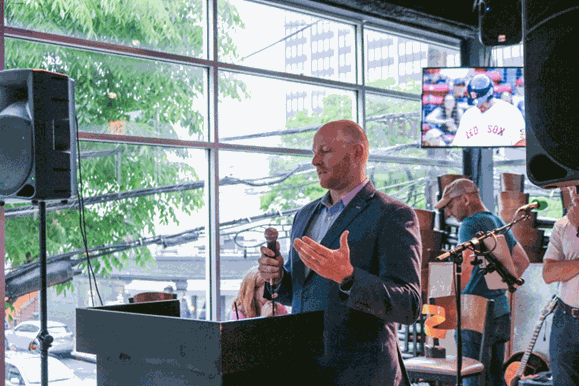 Matt Anderson, a United States Army Captain wounded in action, also expressed his support for service-centered organizations, "The Yellow Ribbon Fund and Patriot Point do exactly what they say they will do. They get wounded service members out of the hospital and with their families. I was one of them. And if you haven't been to Patriot Point yet, you should. It's a world-class facility that allows those who have served a place to escape reality and enjoy time with their families."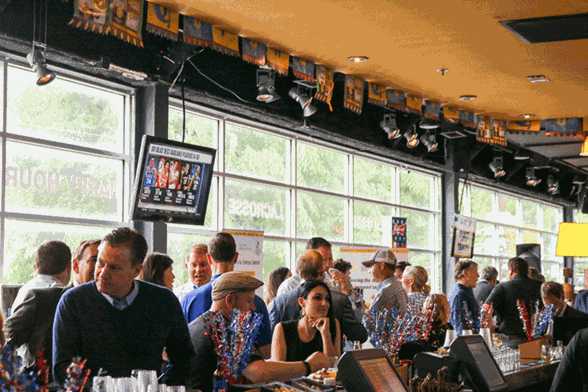 David Heiser, a volunteer for the Yellow Ribbon Fund also expressed his appreciation for all the support, "We get so many donations to help such a great cause."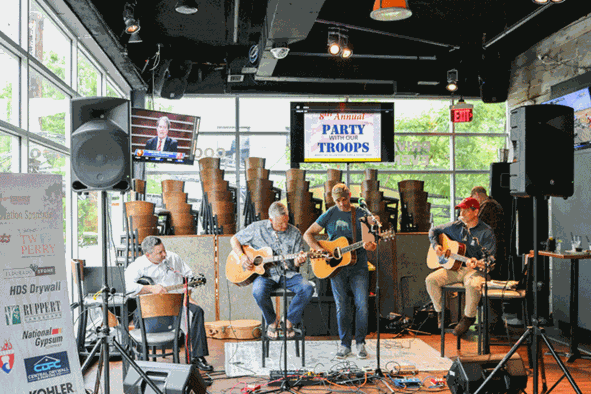 NRA Publications was proud to sign on as a Partner Sponsor for this year's event. Executive Director Doug Hamlin, himself a Marine, said of the sponsorship, "NRA Publications stands with our troops, and we are proud to support organizations that are assisting our veterans and their families."

For further information and to donate visit yellowribbonfund.org