by
posted on April 26, 2018
Support NRA American Rifleman
DONATE
On April 26, 2018, representatives of Wixom, Mich.-based Trijicon, Inc., donated a commemorative version of the company's 1 millionth Advanced Combat Optical Gunsight to The NRA Museum in Fairfax, Va. The ACOG, as it is known to scores of U.S. service men and women, was the brainchild of company founder Glyn Bindon, who started Trijicon in 1981 with a simple yet effective and ruggedly constructed rifle sight powered by the radioactive isotope tritium. That original product, the Armson OEG served as inspiration for what, six years later, would become the TA01 4x32 Advanced Combat Optical Gunsight, which was included in the U.S. Army Advanced Combat Rifle program. Through the years, the AGOG illumination concept has spawned a host of riflescope models, pistol sights and numerous model variations offering certain aiming and steadfast service to a wide variety of professional warfighters, including the U.S. Army, U.S. Marine Corps and U.S. Air Force.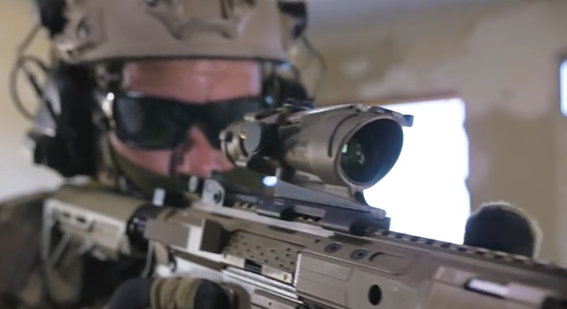 The donated ACOG, an optic originally designed for use on the M16 rifle platform, will, fittingly, be housed in the museum's "America's Rifle" exhibit, which chronicles the development of U.S. service rifles from the time of the American Revolution to the present day. It is laser-engraved with the NRA seal and a facsimile of Glyn Bindon's signature.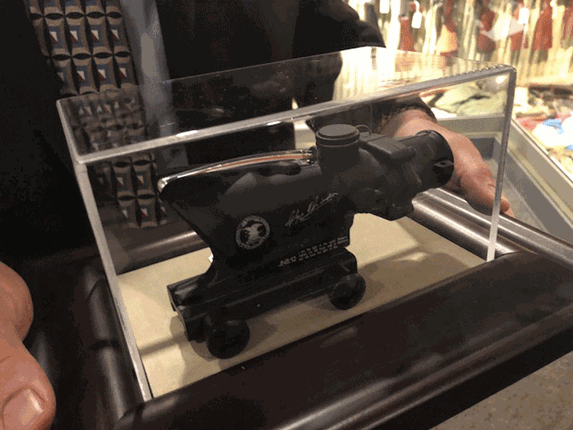 The presentation was made by Trijicon Vice President of Sales & Marketing Chuck Wahr who said, "We want to celebrate the men and women at Trijicon who have designed and made the first one million 4X ACOGs. We are proud of how the ACOG has performed in the hands of our soldiers and are honored that the NRA Museum has agreed to help us celebrate this tremendous milestone." Accepting the donation, NRA Museum Director Jim Supica, said, "We're very, very honored to receive this wonderful piece."
The NRA Museum is open daily, 9:30 a.m. to 5 p.m., except for Christmas Day, and admission is free. For more information, visit: nramuseum.com.