Support NRA American Rifleman
DONATE
Cordova kept the water and iced tea cold for 68 female shooters and six range officers during the excessively hot summer in which the Third Annual Ladies Pistol Project took place, and now the pro-Second Amendment cooler maker has been named the official licensed cooler and preferred vendor of the NRA. The Idaho-based company with the slogan "2A Is In Our DNA" offers high-performance coolers that are made in the U.S. and built for the real-world functionality that NRA Members expect in their outdoors products and lifestyles.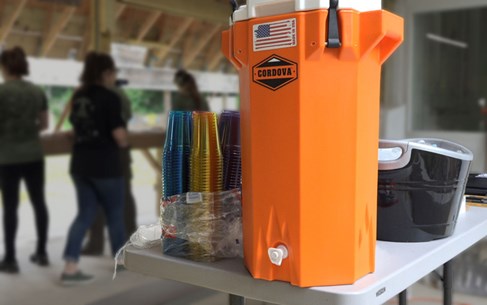 Cordova's combination of innovative features with the highest possible material and production standards have raised the bar in cooler performance and customer expectations. With a lifetime warranty, higher cooling efficiencies, lighter weight and other industry-leading features, Cordova's coolers are reasonably priced and designed to meet every need—from grab-and-go soft-side coolers and roto-molded hard-side coolers to chest coolers, cooler backpacks and tumblers.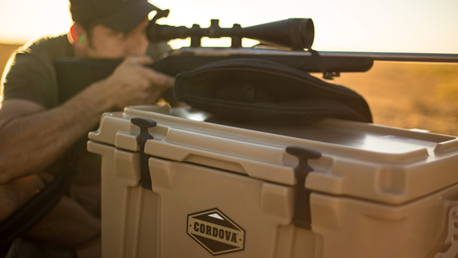 "This is an exciting new partnership for us," said NRA Executive Director for Advancement Tyler Schropp. "Cordova is a company that has an unrelenting commitment to the Second Amendment and respect for our freedoms. They build a quality American-made product that stands up to the needs and the lifestyles of our members."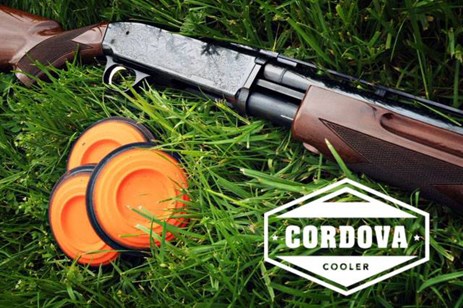 "We have always stood firmly for the Second Amendment and our collective rights to firearm ownership in defense of ourselves, our families and those in need, as well as our right to pursue recreational activities involving firearms," Cordova owner Doug McMaster said. "Being selected by the NRA to become the official licensed cooler and preferred vendor of this vital organization is a great honor to all of us at Cordova, and we look forward to helping advance the NRA's mission to ensure those rights remain intact for future generations of patriotic Americans."
To learn more about Cordova coolers, visit cordovaoutdoors.com.