Support NRA American Rifleman
DONATE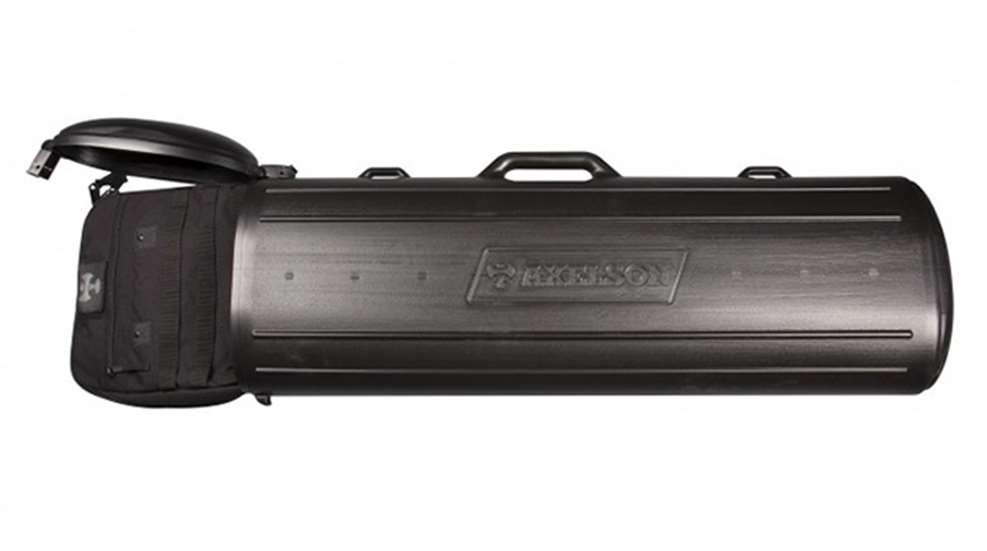 While some rifles enjoy a rather sedate working life consisting of occasional trips to the range and a cozy nook in a fireproof gun safe, other rifles are regularly dragged through all the tough and unfriendly conditions the great outdoors has to offer.
Axelson Tactical
recognizes that quality long guns deserve top-notch protection and easy transport. The company has developed the 3-in-1 Axe Advanced Rifle Case (ARC) to meet the needs of those shooting enthusiasts who insist on working and playing in rough-and-tumble environments.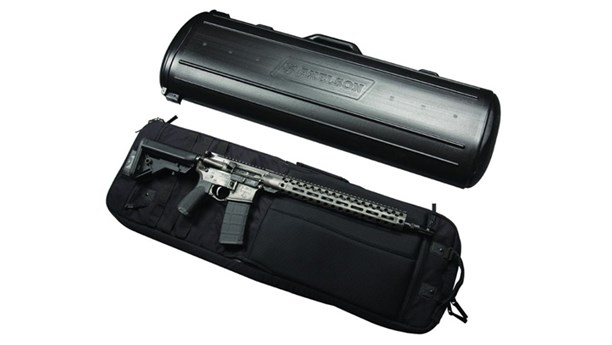 Axelson did away with the relatively weak and leaky hinged clamshell type outer shell in favor of a single-piece hard plastic tube with a molded-in carry handle and strap loops that allow the shell to be secured to ATVs and other recreational vehicles. The removable end cap seals the tube snuggly, allowing the case to float or be buried in an emergency. Lockable end caps that meet air travel requirements are available.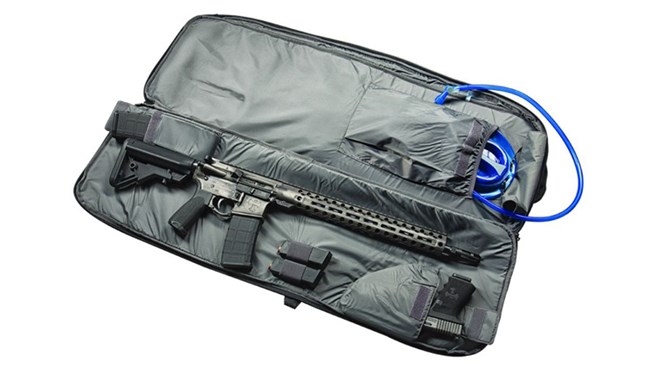 Inside the tube is a 38" multi-function, padded soft carry case. The interior is designed to protect an AR type rifle with pockets for rifle magazines, a handgun, handgun magazines and an integrated hydration pouch carrier. Because the case fully opens and spreads out flat, it can serve as a shooting mat in a pinch.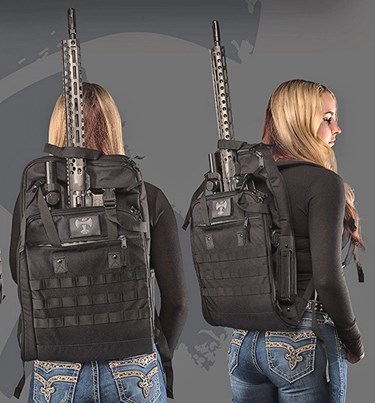 The soft case can also be converted into a comfortable and useful backpack. With the rifle removed, the case is folded in half and secured using the integrated straps. The padded shoulder straps extend from a concealed pocket. Once configured as a backpack, the ARC provides full access to the interior pockets, hydration pouch and Mollie straps for additional accessories. Strategically located support straps allow the pack to carry the rifle without sacrificing any of the interior storage space.
This is one of those products that might sound like a gimmick or too-good-to-be-true at first glance. But that's not the case with the ARC. It's a well-designed system that lived up to my expectations. It's a smart set-up that makes traveling short or long distances with a rifle much easier while providing a hard case, a range bag and a tactical backpack all rolled into one. The ARC is available in Black or Dark Earth. MSRP: $159.95
For more, visit
axelsonusa.com
.