by
posted on March 4, 2016
Support NRA American Rifleman
DONATE
If you've ever wanted to fire a "Brown Bess," the British short land service pattern musket and one of early America's most important firearms, you'll soon have your chance. As of March 19, 2016, visitors to Colonial Williamsburg, Va.'s educational musket range will be offered an opportunity to prime and fire replicas of a Brown Bess and a fowling piece as they learn about and operate the types of firearms that won independence and supported life and livelihood in early America. Guests will learn from costumed interpreters about the history of flintlock weapons, particularly in colonial Virginia, their mechanics, use in hunting and defense, plus safety and proper handling.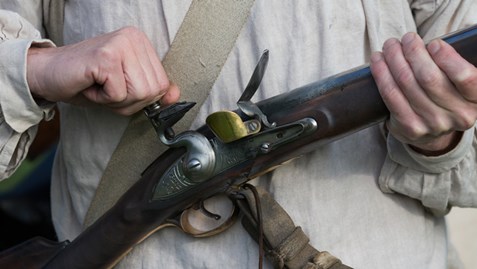 Colonial Williamsburg, which history buffs sometimes call the "Disneyland of the Revolutionary War," is one of the top historic vacation destinations in the the U.S. "We provide guests an engaging, educational experience that immerses them in the period of our nation's founding. The educational musket range embodies that, but on an entirely new level," said Peter Seibert, Colonial Williamsburg director of historic trades and skills. "For decades our guests could learn about these pieces and watch them being operated. Now they can really experience them – the weight, the smell, and the sound – not to mention how challenging their operation was for people whose lives often depended on it."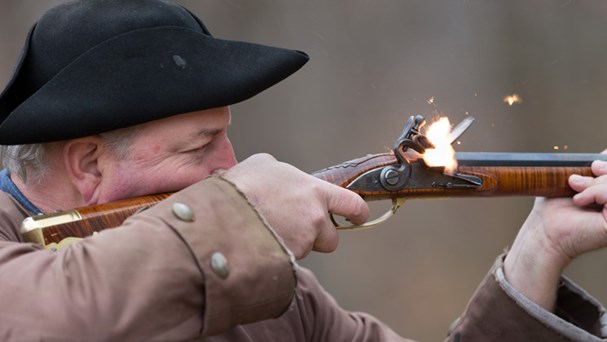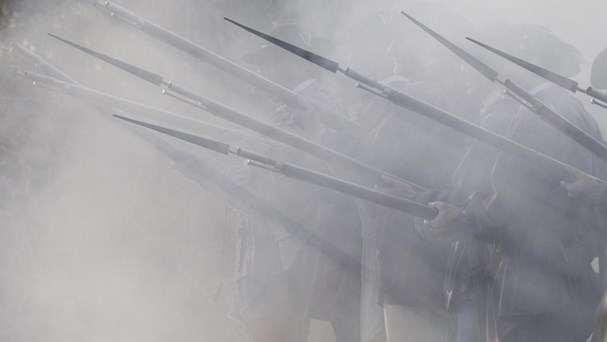 The range's Brown Bess replicas reflect the variety manufactured between 1768 and 1804 within a broader category spanning from 1717 and 1815. They are the type of musket used by both British and American soldiers during the American Revolution.

Muzzleloaded fowling pieces were used to hunt ducks and other waterfowl in Tidewater Virginia and for farmland pest control. Notably, during the period they could be legally owned by free blacks for the latter purpose.
Colonial Williamsburg's educational musket range celebrates its grand opening March 19, 2016. To participate, guests must reserve spaces in advance and present photo ID to purchase tickets on-site. Tickets are $119 and are available to guests ages 14 and older. Children under 18 must be accompanied by a parent or guardian. Additional information is available at Colonial Williamsburg ticketing locations and hospitality properties, online at colonialwilliamsburg.com or by calling 855-296-6627. The range is accessible only by ticketed guests via a shuttle from the Williamsburg Lodge. Admission includes instruction, safety equipment firearms, ammunition and targets.
To learn more about the Brown Bess and other firearms of the American Revolution, please enjoy the following articles:

The Redcoats' Brown Bess
Dutch Arms in the American Revolution 
American-Made Muskets in the Revolutionary War