Support NRA American Rifleman
DONATE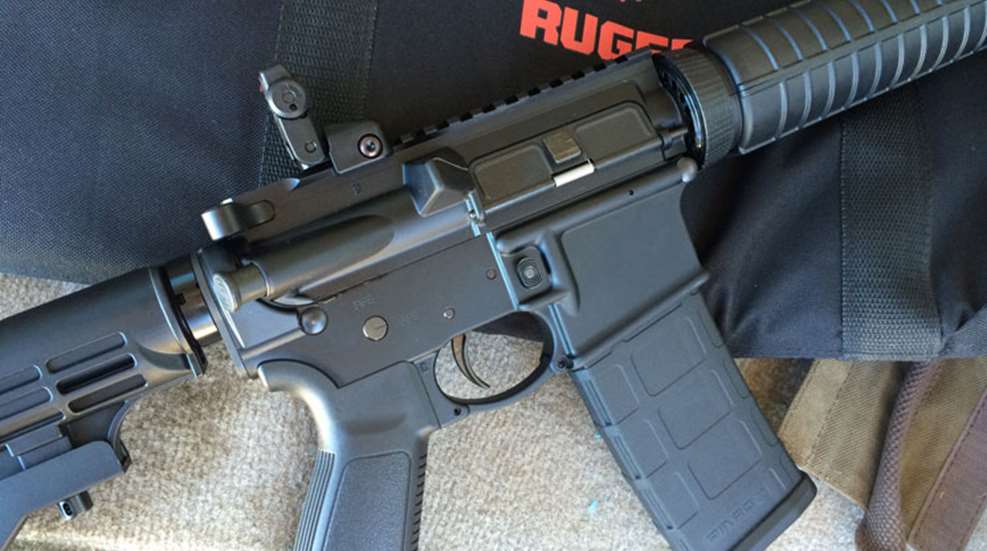 Anyone who has spent much time wandering the online shooting forums or reading gun magazines has picked up on some of the less formal firearm categories folks like to talk about, such as BUGs (back-up guns), Kit Guns (small .22 handguns) and Perfect Packin' Pistols (for hiking). A Trunk Gun is a sturdy, reliable, and not-too-expensive firearm that can be kept tucked away in a car or boat for plinking, hunting and, in a pinch, self-defense. Here are a few of the guns I've worked with that make good passengers without breaking the bank. Don't forget to check regulations for legal methods of transporting firearms in your area:
1. Henry U.S. Survival AR-7 


Originally designed by Eugene Stoner to serve U.S. Air Force pilots in need of survival rifles in case of emergency landings, the AR-7 .22 semi-auto rifle has been in service since 1959. The gun breaks down so that the action, barrel and magazines fit into the stock. Although this rifle has been made by several different companies over the years, Henry Repeating Arms makes an excellent version these days with a bright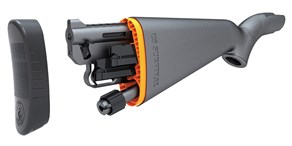 orange front sight blade and integral scope mount. With all of the components tucked away inside, the stock of the Henry U.S. Survival AR-7 is just 16.5" long with a weight of 3.5 lbs. making it an ideal size for storage in a vehicle's luggage compartment.  MSRP: Starting at $290
2. Mossberg 500 Shotguns 


One of the most well known and readily available brands of shotgun available in the United States, the Mossberg 500 is a time-tested platform that has been configured for hunting, sporting and self-defense applications for quite some time. If you like to keep an affordably priced shotgun handy, then Mossberg has a model to fit your needs. These tough scatterguns are easily shortened for convenient storage by removing the barrel (for longer hunting models) or trading out the shoulder stock for a pistol grip (defensive models). Various sporting good chains offer special combo sets that come with extra barrels or stocks so the shotgun can be converted into a slug or security configuration, depending on what you choose. To save even more, take a look at the reduced-price Maverick line. MSRP: Starting at $308
3. Ruger 10/22 Takedown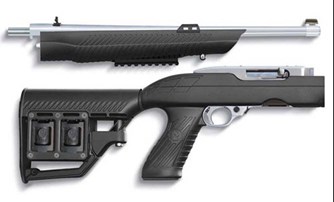 It used to be that purchasing a break-apart rifle cost a fortune. But Ruger adapted the company's popular semi-auto rimfire to produce the 10/22 Takedown. Pulling a lever under the forend and rotating the barrel allows it to be removed and re-installed in seconds. The rifle arrives in a backpack style soft carry case with pockets for magazines and ammunition. The Takedown has been on the market for a few years now so there are plenty of aftermarket accessories if you choose to dress it up a bit. If you want an even more portable option, take a look at the recently released Charger Takedown pistol.  MSRP: Starting at $409
4. Rock Island M206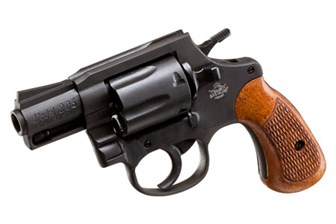 Snubnose .38 Spl. revolvers have been a popular defensive handgun for decades. They are easy to carry and operate and can be fun to shoot with moderate loads. Rock Island Armory provides one of the least expensive wheelguns on the market, the M206. This 2" barrel all steel 6-shot is available in a Parkerized or nickel finish, with or without a hammer, fitted with a checkered wood grip. If you prefer a service size revolver, take a look at the M200 which sports a 4" barrel and full size grip. MSRP: Starting at $280
5. Savage Rascal 


Although this kid-friendly Savage single-shot.22 Long Rifle is simple and affordable, the Rascal still sports several features that other companies reserve for their adult size guns. These include an optics-ready receiver, adjustable peep sights and the Savage adjustable AccuTrigger. The polymer stocks are hollow with an easy to remove buttplate which allows it to be used for additional storage. With its top-notch accuracy and real-world prices closer to $170, this is a great .22 to take along for outdoor fun. MSRP: Starting at $238
6. SCCY Industries CPX Pistols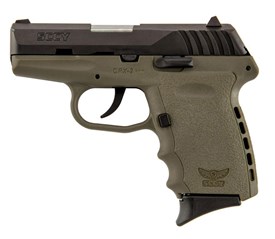 The American-made SCCY Industries series of CPX double-stack 9 mm pistols provide reliable, lightweight defensive options that can be purchased for less than $300. Buyers can choose from models with external thumb safety levers (CPX-1) and those without (CPX-2). These pistols arrive ready to use with two 10-round magazines, four magazine base plates, and a custom trigger lock. Recently, the company has expanded their frame colors to include purple, red, orange and light blue. MSRP: CPX-1 $334, CPX-2 $314           
7. Hi-Point Carbines 



If your No. 1 goal in picking out a trunk gun is to conserve cash, then Hi-Point's affordably priced pistol caliber carbines are hard to beat. Available in .380 ACP, 9 mm, .40 S&W, and .45 ACP, these rifles accept single-stack magazines that in many cases are compatible with the company's pistols. The shoulder stocks feature a spring-loaded, shock absorbing recoil plate that makes these guns exceptionally comfortable to shoot. If basic black is not your style, Hi-Point recently added a new series of camouflage finishes. MSRP: Starting at $297
8. The AR-15 Rifle 


The now ubiquitous AR-15 lends itself to trunk gun duty for several reasons. It's accurate, reliable, produces a modest level of recoil, and it can accept 30-round magazines (where regulations permit). The upper and lower receivers are easily separated allowing the rifle to be stored in a compact space. Tricked out ARs can be quite expensive but home-built and basic factory models can picked up for fairly reasonable prices these days. With real world prices closer to $600, the Ruger AR-556 arrives ready to shoot with flip-up sights already installed. 
9. Kel-Tec SUB-2000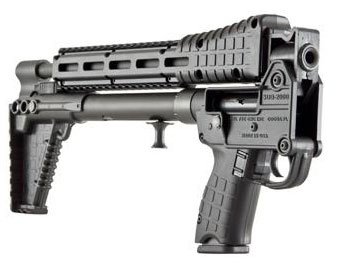 No trunk gun list would be complete without Kel-Tec's unusual SUB-2000 pistol-caliber carbine designed to fold in half for easy storage. Chambered in 9 mm or .40 S&W, the SUB 2000 is available in configurations that accept Glock, Beretta, Smith & Wesson or SIG Sauer pistol magazines making it an ideal rifle to pair up with your semi-auto handgun. Kel-Tec recently released an updated version of this carbine with an improved stock that incorporates many of the features that previously required the purchase of additional accessories. MSRP: $500