Gallery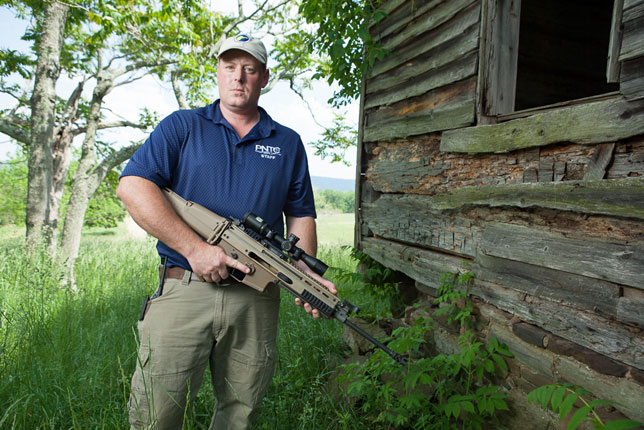 PNTC Founder
As Cole McCulloch, founder and president of PNTC, continues to expand and promote his comprehensive shooting complex, he also finds time to stay in touch with his roots. Peacemaker is actually built entirely on land his family has inhabited for generations and, as he showed NRA staff, ancestral homesteads still stand just a couple hundred yards from state-of-the-art range facilities.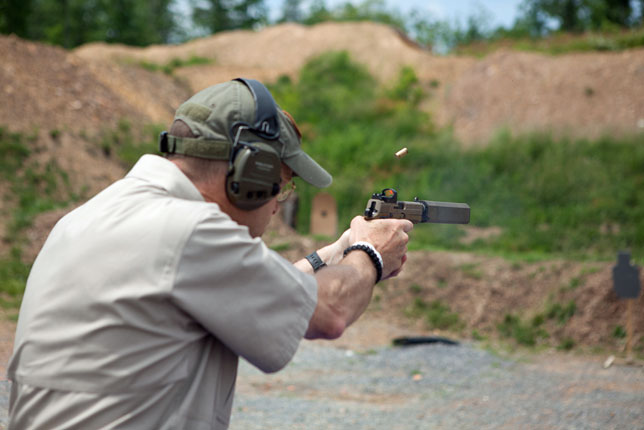 FNX-45 Tactical
Rifleman's Brian Sheetz rings some steel with FNH USA's FNX-45 Tactical, shown here in flat dark earth and equipped with a suppressor and red-dot electronic sight.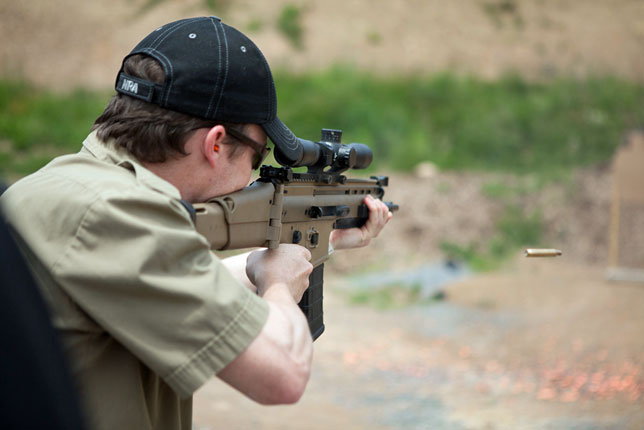 The SCAR
American Hunter's Jeff Johnston gets familiar with the SCAR.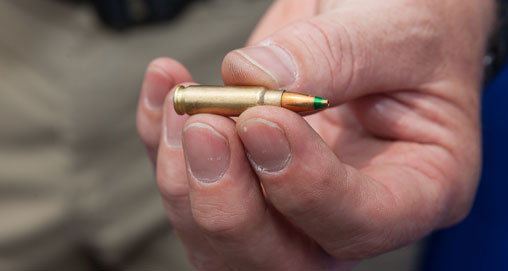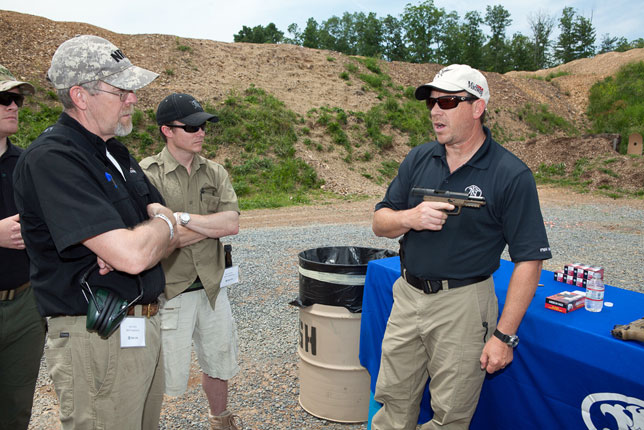 The Five-Seven
FN's Sr. Vice President of Law Enforcement and Commercial Sales, Ken Pfau, gives NRA staff the rundown on the Five-Seven, a semi-automatic handgun chambered in 5.7x28 mm.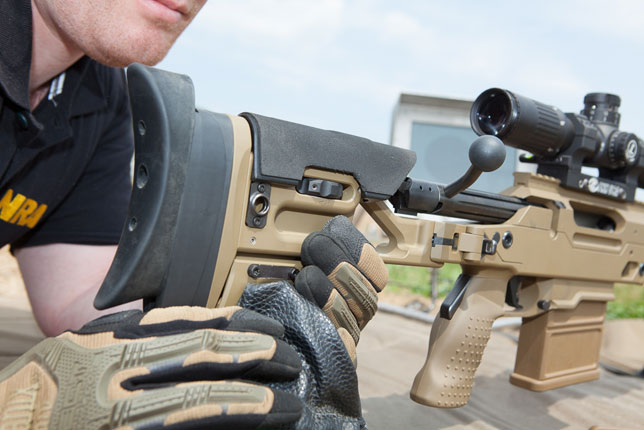 Adjustable
The Ballista's stock is fully-adjustable for cast, length of pull, height of comb and buttplate height.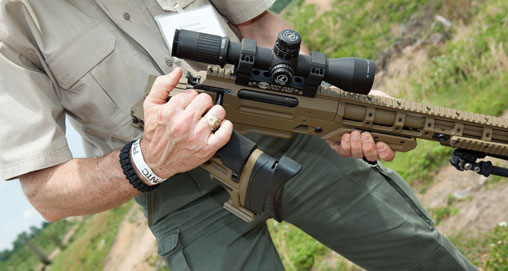 Easily Deployed
Putting the Ballista into action simply requires the folding stock to be extended and the bipod deployed.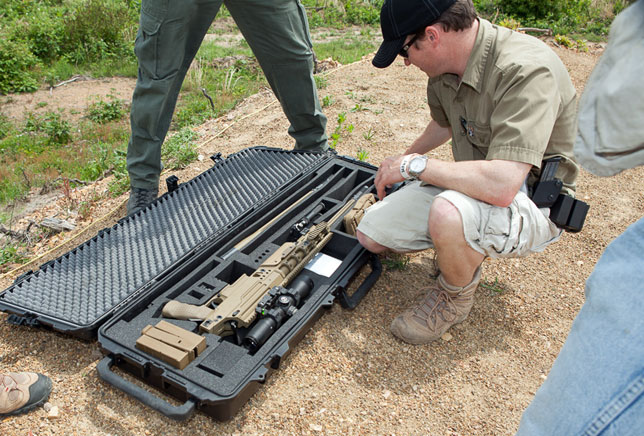 Modular Rifle
Innovative and modular, the Ballista is easily transported with extra barrels, magazines, optics and other equipment.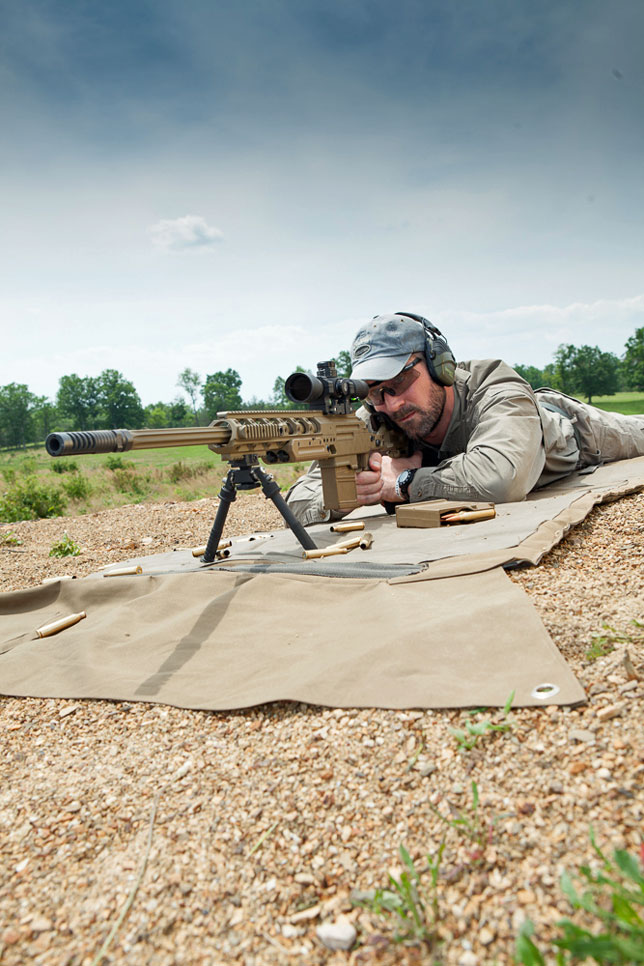 Ballista
FN's Ballista is a multi-caliber precision rifle that can be configured to fire .338 Lapua Mag., .308 Win. and .300 Win. Mag. (remote camera)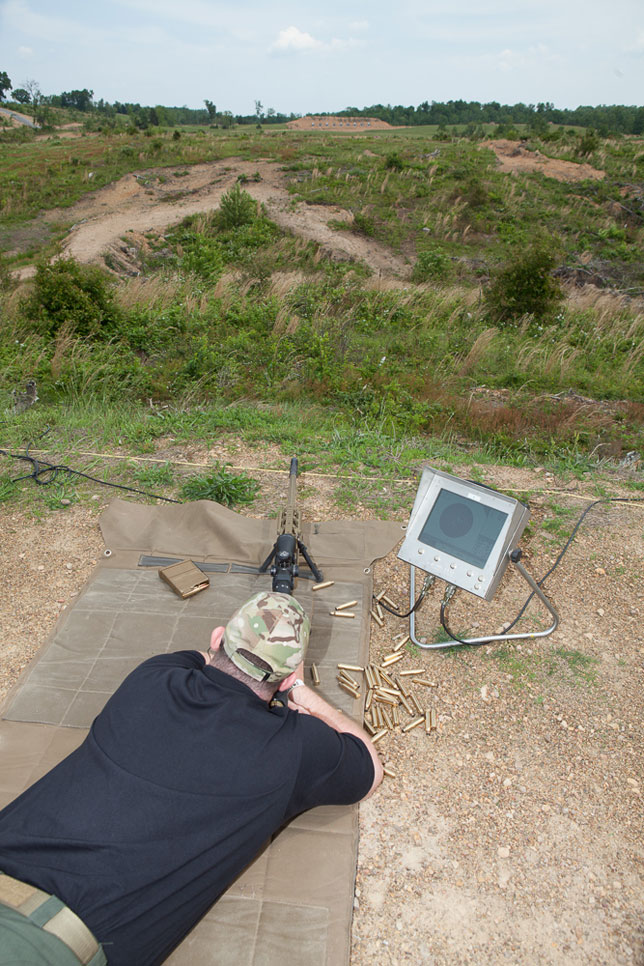 Remote Target
Going long at Peacemaker was a breeze thanks to the Kongsberg remote target system.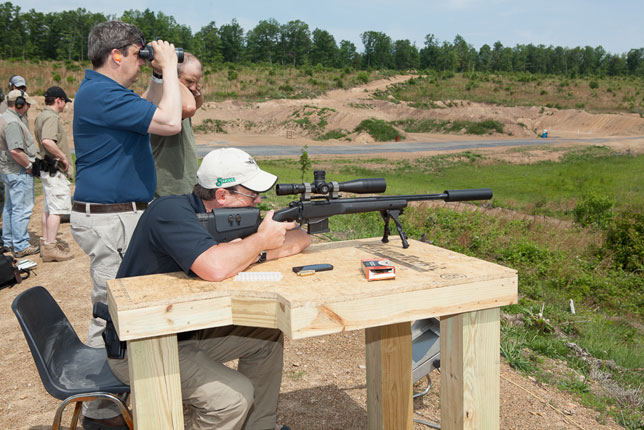 The SPR
Peacemaker boasts several long-distance shooting ranges. Here, FNH USA's Ken Pfau and NRA staff wring out the SPR rifle in .308 Win. from the 600-yard mark.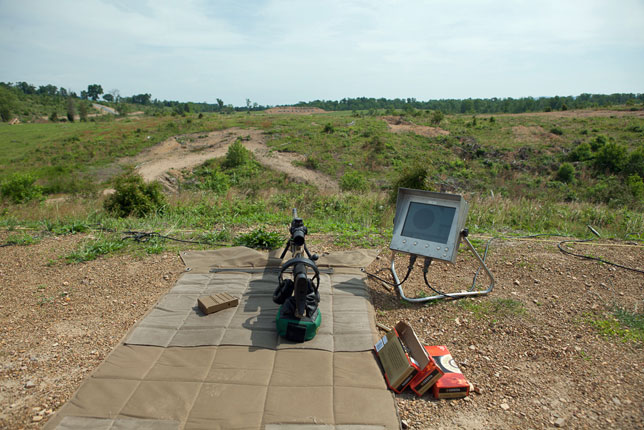 Going Long
It was a beautiful day to go to the range. Peacemaker National Training Center, in Glengary, W. Va., provides East Coast shooters a place to plink from three to 1,000 yards.