Support NRA American Rifleman
DONATE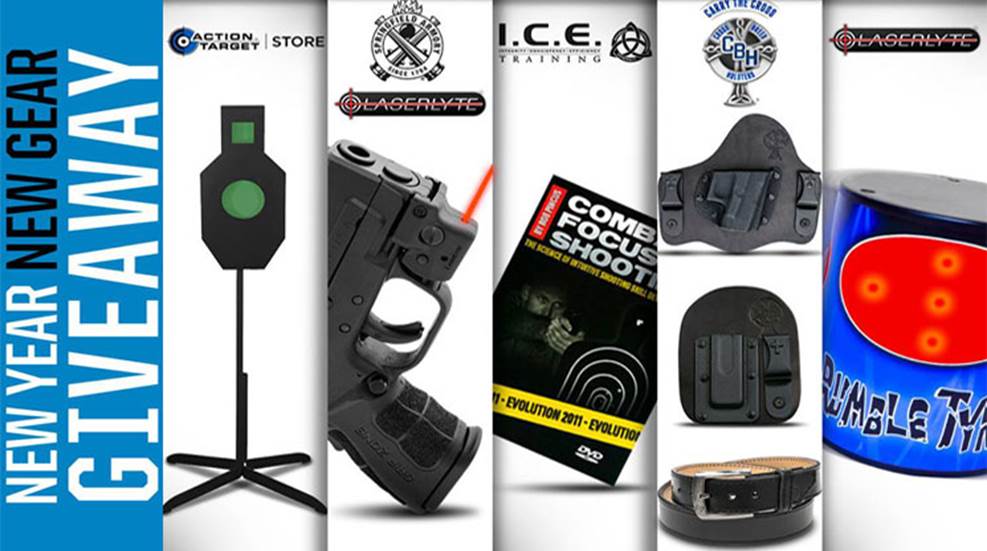 Springfield Armory has announced its "New Year, New Gear Giveaway" promotion in which one lucky winner will receive more than $1,400 of concealed-carry gear including firearm, holster and training tools. 
The "New Year, New Gear" promotion aims to outfit the winner with everything he or she needs to go from zero to being a fully equipped lawfully armed citizen—everything except ammunition and a carry permit (depending on concealed-carry laws in the winner's home state).
"To kick off 2017, we wanted to do something above and beyond a standard product giveaway," said Chad Dyer, Springfield Armory creative director. "We're committed to empowering Americans to protect themselves and their loved ones, so we were excited to partner with all of these other companies to provide not only all the concealed carry gear that someone will need but training and practice resources too."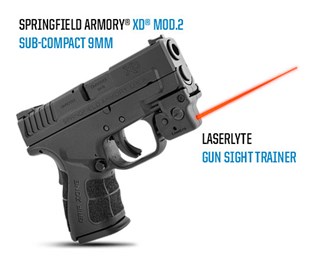 So what will he or she win? Here's the rundown: A brand new XD MOD.2 3" Sub-Compact 9 mm pistol, valued at $565. Compact and easy to conceal, the sub-compact pistol sacrifices nothing when it comes to handling, featuring Springfield's "The GripZone" surface design, which applies contour and texture to facilitate control. And there's no shortage of capacity, either, as the pistol includes a 13-round magazine and a 16-round X-Tension backup.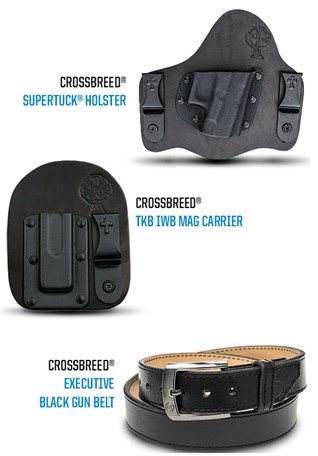 To carry the XD Mod.2, CrossBreed Holsters is providing the winner with a Concealed Carry Pack, valued at $174.95. The package includes the time-tested CrossBreed Supertuck Holster, a TKB Magazine Carrier, and an Executive Black Gun Belt on which to mount the rig. 

The right equipment is the first step, but training and follow-up practice save lives, so the "New Year, New Gear Giveaway" also includes training and practice resources. I.C.E. Training is giving the lucky winner the comprehensive Firearms Training DVD Bundle, valued at $115.80. This five-DVD set includes detailed training lessons on Combat Focus Shooting, Advanced Pistol Handling, Combat Focus Carbine, Advanced Skill Development Drills, and Defensive Carbine Training Tips.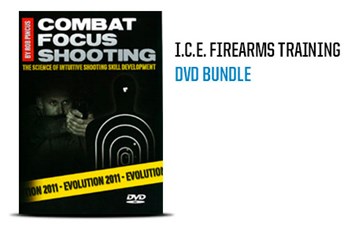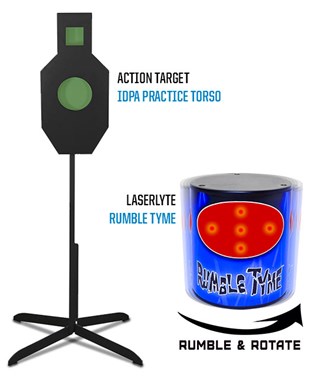 To reinforce new skills learned, partner companies are providing the gear for ongoing practice. The Action Target PT IDPA Practice Torso Target, valued at $339, is one of the most effective training tools for competitive and defensive shooting. The steel regulation torso shape mounted on a study stand includes reactive swinging plates in the head and center mass areas to encourage more accurate shooting.
For safe and efficient practice at home, Laserlyte is including the Gun Sight Trainer ($120.95) and Rumble Tyme Target 2 Pack ($109.95). The Gun Sight Trainer mounts to the XD Mod.2 rail and pulses a laser each time the pistol is dry fired, offering immediate aiming feedback to the shooter. The two Rumble Tyme targets react to laser "hits" with light, noise, and movement, just like plinking with real tin cans on the range. The result of this indoor-safe combination is fun, skill-building practice at home.
To enter the "New Year, New Gear Giveaway," contestants can visit the promotion page at CrossBreed Holsters.