The famed gunmaker's financial challenges have been in the news a lot, but the company has one asset its competition eyes with envy—fan loyalty. It can't be entered into a spreadsheet, but on the used market the firm's firearms are so popular that they continue to command top dollar.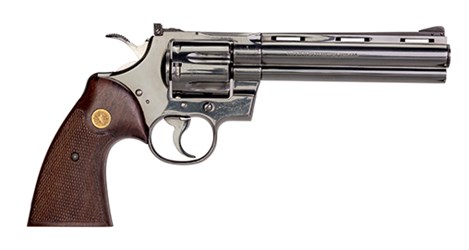 The
Colt Python
debuted in 1955, and as late as 2006 was coming out of the company's custom shop. It's been on the top of
GunBroker.com
's best-selling used revolver list for a long time, including
last month
. It has been there since
February of 2014
, when the Smith & Wesson 686 occupied the top spot—in a combined new-and-used revolvers listing in which the snake was still in second place.
I admit they're one of most finely crafted revolvers ever made, but that's a lot of Pythons. Unfortunately, GunBroker, doesn't list prices, although Rock Island Auction does. Its April event included several of the snake guns. A first-year-of-production Python, serial number 170 went for $17,250. Another went with a high bid of $8,050, although about two dozen rather run-of-the-mill production models averaged somewhere in the $3,000 range.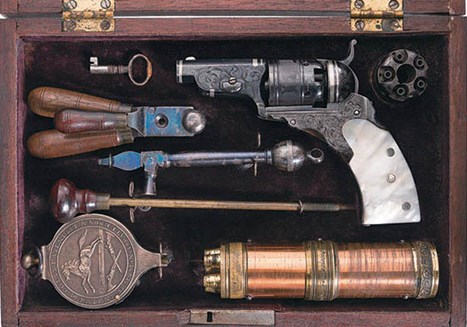 Those are impressive numbers for used revolvers that have yet to attain "antique" status. The monster bid of the day was $414,000, for yet another Colt. In this case, it was a Paterson with the earliest known factory engraving.
Firearm enthusiasts have an undying loyalty to the Colt name that defies Wall Street analysis. I admit the company faces some tough challenges, but if there's ever been a company capable of surviving, it's Colt.