by
posted on October 15, 2009
Support NRA American Rifleman
DONATE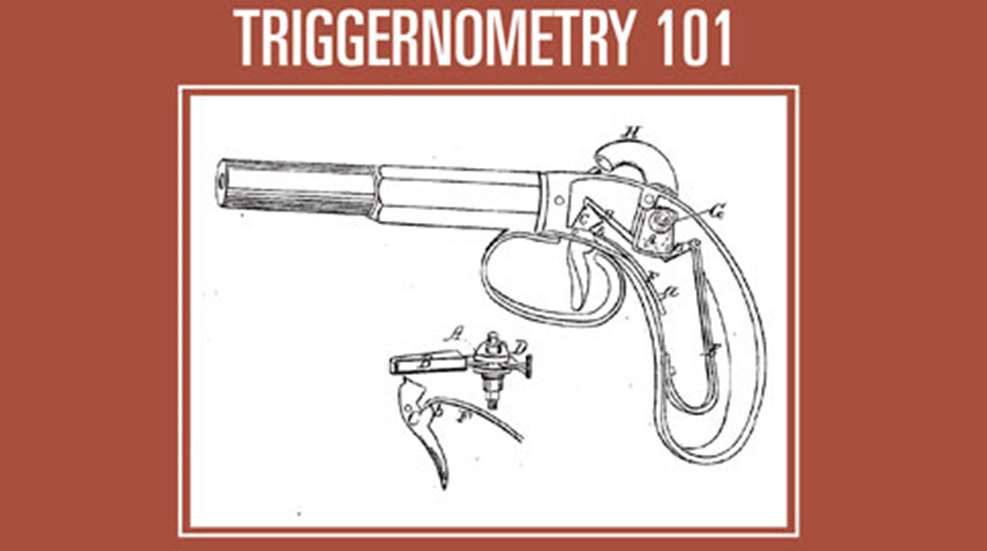 On Nov. 11, 1837, the U.S. Patent Office granted U.S. Patent Number 461. It was called "Improvement in the Method of Constructing Locks for Firearms," and it went to Ethan Allen of Grafton, Mass. Those who struggle with complex and time-consuming patent matters today would be amused to find that this 461st patent of the new U.S. office was granted just 18 days after the date of application. Since specimens of Allen's gun—on which the patented improvement was first used—surface from time to time, we can assume that his enterprise was to some degree successful. More than just a hunk of firearm curiosa, the firearm in question was a pivotal design in the ongoing history of arms. This was the first handgun with a double-action trigger system.
A screw-barrel, single-shot cap lock pistol, the 1837 Allen & Thurber was much like a number of other simple pocket-size handguns of the early percussion era. It had a spurless S-shaped hammer that fell on a typical percussion-capped nipple. There was, however, a major difference in the subtlety of the trigger system. Up to this point in firearm history, triggers all did pretty much the same thing: released a hammer the shooter had manually cocked. With the Allen patent system, initial trigger pressure cocked the gun and a continuation of that pressure fired it. It was, in the terminology of noted firearm authority Norm Flayderman, a "double acting" or double-action trigger, because trigger pressure performed dual, double or twin functions—cocking and firing. This was undeniably an advantage in that the shooter was quicker and required less in the way of fine motor skills. Before the first few double-action triggers, trigger mechanisms required manual cocking and, by definition, were single-action. The terms "double-action" and "single-action" arose from a need to accurately describe trigger systems, not handguns. Through the intervening years, many people have understandably, but nonetheless inaccurately, used it to identify guns.
The double-action trigger concept was apparently well-received in the handgun world and, by the time revolvers were common, it was often emulated. In the immediate pre-Civil War era, several firms devised ways to link up hammer/trigger systems to cock guns with trigger pressure. Cooper, IXL, Pettingill and Remington were the more common examples, but there may have been others. About this time, the designs diverged into those that would cock only with double-action trigger pressure; and those that offered the handgunner an option of cocking with the thumb and firing with the trigger or cocking and firing with just the trigger. The vast majority of revolvers of the Civil War and Frontier periods had thumb-cocked, single-action trigger systems. They were simple, rugged, easy to make and they worked well in hard service. But the lure of an easy-to-manage revolver with both double-action and single-action triggers kept designers at work in the back rooms of Springfield and Hartford. Interestingly, it was in this early Frontier period that we first saw the term "trigger-cocking" appear in firearm literature. It is synonymous with double-action....