by
Mark A. Keefe, IV, Editorial Director
posted on May 28, 2015
Support NRA American Rifleman
DONATE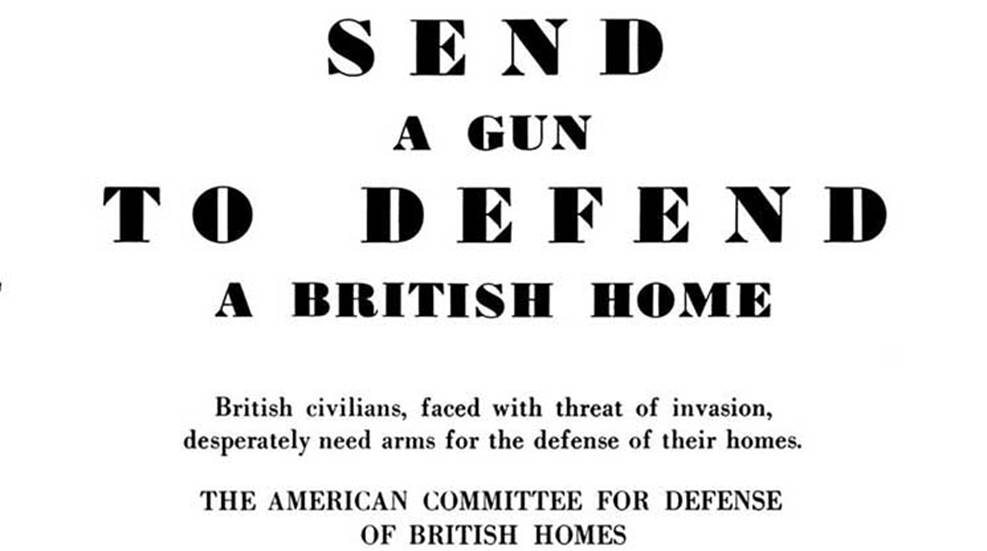 This advertisement was published in
American Rifleman
, November 1940
In 1940, 75 years ago, the British stood alone against Hitler's war machine. From May 27 through June 4, the British evacuated more than 300,000 troops from France in the face of the advancing German Blitzkreig. It was called the "Miracle of Dunkirk," but while the soliders were able to fight another day, they left much of the equipment—especially arms—on the beach. The American Committee for the Defense of British Homes ran this notice in the November 1940
American Rifleman
.
Due to policies of civilian disarmament, the British people were stripped of their guns by their own government policies, arms needed to defend themselves against potential Nazi invasion. Individual American responded to the call, but most of the guns were never returned. One rifle, however, due to reasons that you can
read in this article
, did indeed come back to the United States.