by
Brian C. Sheetz, Editor In Chief
posted on November 29, 2022
Support NRA American Rifleman
DONATE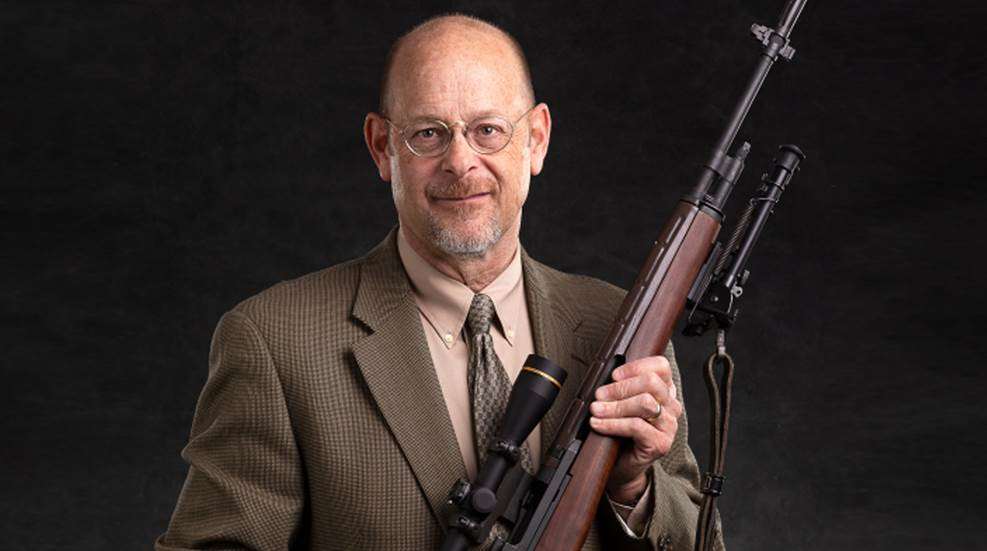 These days, most Americans tend to think of technology in terms of electronic devices and the information they handle, and certainly, the strides in those areas during the past decade have been remarkable. But sometimes, the tasks of everyday life require different technologies—like those that have been the stock and trade of the firearm industry since its establishment. Whether in guns themselves or the cartridges they chamber or in optics or other firearm accessories, mechanical and material science innovations are key. In recent months, we've explored several examples.
For instance, in the ever-evolving category of micro-compact-pistol designs that are the preference of the legions who have made personal defense a priority, Smith & Wesson has added a unique entrant: the CSX. In his story subtitled "A Hammer-Fired Micro In Metal," Field Editor Jeremiah Knupp takes a look at the gun's atypical features and construction, including an anodized-aluminum frame, and finds it to be an ultra-reliable choice for everyday carry.
And then there is the most recent development from a company that began as a result of a failed moose hunt more than 75 years ago. The incident that set John Nosler on a quest to build the definitive big-game-hunting bullet resulted in the Nosler Partition, which became the cornerstone of a firearm family dynasty. Today, Nosler is a major name not only in bullets and cartridges but also high-end bolt-action rifles and, now, sound suppressors as well. In "Nosler Enhances Its Legacy—Quietly," Senior Executive Editor Kelly Young evaluates two of the latest models—one all-titanium and one titanium/aluminum hybrid—available from the renowned Oregon firm and finds that, whether on an AR or a big-game bolt gun, the Nosler-branded "cans" are some of the most effective silencer options on the market.
Looking back a bit further to 80 years ago, Field Editor Martin K.A. Morgan examines "Guns Of Operation Torch," which, while lesser-known than D-Day, was nonetheless a massive and important amphibious landing that occurred in French North Africa during World War II. The Allied invasion launched there was a hard-fought, six-month campaign, and it proved the soundness and durability of many of the U.S. military's small arms.

In one of the most significant examples of technical innovation in the modern shooting marketplace, Field Editor Aaron Carter explains in "True Velocity: Re-Defining The 'Metallic' Cartridge," how a Texas company has placed advanced polymers center-stage when it comes to the production of centerfire ammunition. Indeed, the cartridges produced by True Velocity Ammunition are not only somewhat unconventional in appearance, they presage a potentially industry-changing movement away from traditional brass-cased ammunition altogether.
This year, we also mark 20 years of "American Rifleman Television." Filming feature stories for the show, which airs on Outdoor Channel, has sent Rifleman staffers to myriad historic locales and facilities and showcases the expertise of longtime cameraman and editor Jake Stocke and BOSS Outdoor Productions owner Brian Godfrey. The show is hosted by NRA Publications Editorial Director Mark Keefe and staffed by the print magazine's editors who bring their vast collective knowledge to the evaluation of guns and optics in "Rifleman Review" segments and, with the help of a small cadre of expert colleagues, develop "I Have This Old Gun … " segments. Since first airing in 2002, the show has won awards, gained a loyal following and, we believe, provided technical, educational, commercial and historical firearm content available nowhere else on the small screen.
Like the magazine and website, "American Rifleman Television" is a project born of a passion for firearms. We sincerely hope you enjoy and benefit from all our properties.