by
Mark A. Keefe, IV, Editorial Director
posted on January 21, 2019
Support NRA American Rifleman
DONATE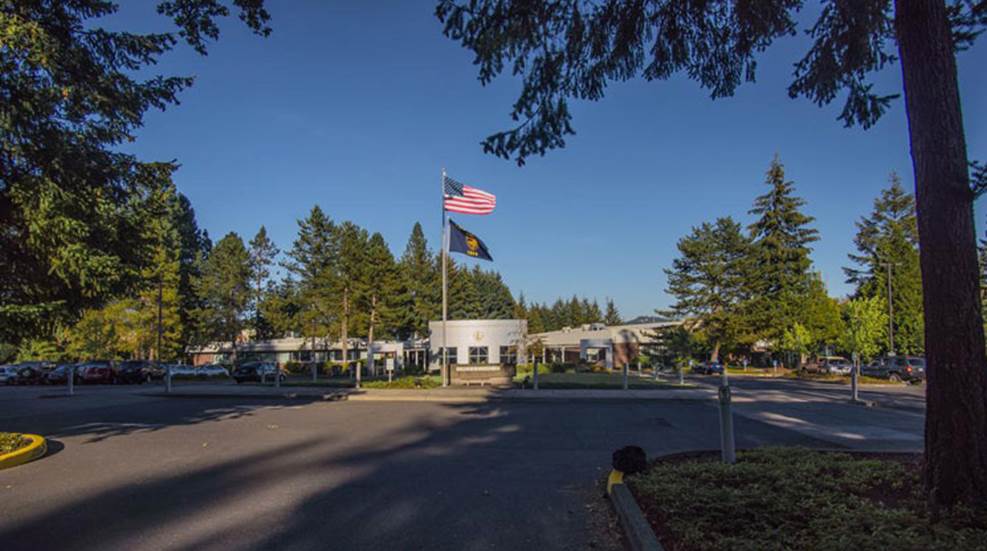 For many years, Leupold proclaimed "Made Right. Made Here." To that, in light of recent events, I might add, "Made A Lot."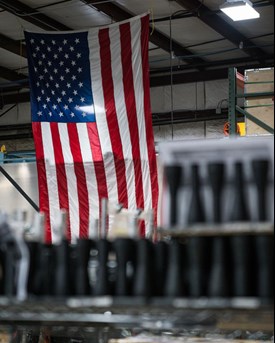 While many companies seemed to struggle in 2018, you probably can't say that about optics maker Leupold & Stevens. It was just released that the Beaverton, Ore., manufacturer produced more riflescopes in 2018 than at any time in the company's history. Note I said "produced," because all Leupold riflescopes are made in the United States. Of course, Leupold is more than a century old, with much of the first half of the 20th century devoted to the instrument business, but got serious about riflescopes in 1947. Trivia fact: The first Leupold & Stevens scope was called the Plainsman, and it did not use turrets—it used centrally mounted adjustments on the 7/8" tube itself—and had 2 1/4X magnification. It was sleek and svelte, and it didn't hurt that the tube was filled with nitrogen to prevent fogging.

I've been in that factory several times over multiple decades, and engineers and management have always been serious about using both efficient and new methods of manufacture. It's clean enough to eat off the floor, but such behavior is discouraged by management.

This year however, striving for more efficient manufacturing paid off not only with the more affordable VX-Freedom scopes, but also with the success of the Mark 5HD riflescopes on the higher end, reflecting not only continued interest in traditional riflescopes but also in feature-packed long-range scopes that won't necessarily break the bank—especially when compared to some of the competition. And with the flurry of new introductions, especially when it comes to reticle options in the Mark 5HD, it looks like Leupold is not sitting on its laurels. And the three examples of the latter have been excellent optically and mechanically, so quality is not being sacrificed for speed.

Leupold is still family-owned and very efficiently overseen by a family Board of Directors, an award-winning one at that.

For more on this impressive personal best for an American manufacturer, read the release below. 
My favorite Leupold ad of all time led with "That beaver thought my scope was just another log." But that's a story for another time.
American Success Story: Leupold Sets Company Record for Riflescopes Built in a Year

Leupold & Stevens, Inc., has set a new company record, having manufactured more riflescopes in its Beaverton, Oregon factory in 2018 than any previous calendar year to date.
New-for-2018 launches like the Mark 5HD and VX-Freedom line were adopted immediately by consumers throughout the marketplace – and were also quick to become award-winning products. The company's top-tier Gold Ring riflescopes, the VX-5HD and VX-6HD, were in heavy demand, as were the VX-3i and VX-3i LRP lines.
"Our riflescopes are – and always have been – the most rugged and reliable optics in the industry," said Bruce Pettet, President and Chief Executive Officer for Leupold & Stevens, Inc. " Our core consumers continue to demand more every year, and our entire team responded with a relentless effort. Every Leupold riflescope comes straight from our Beaverton factory, and I'm proud to say that more than 700 hardworking Americans came together to help make 2018 the single most productive year the company has ever had. I want to sincerely thank our retail partners, distributors – both domestic and international – and our loyal Leupold consumers for their support."
Leupold began building riflescopes more than 70 years ago, after Marcus Leupold – son of Fred, the legendary co-founder of Leupold & Stevens, Inc. – threw aside a scope that failed him on hunt in his native state of Oregon and vowed to build something better. That spirit of innovation and a relentless dedication to American manufacturing continues to thrive to this day in the company's halls.
"We've built our riflescopes in Oregon since the very beginning, and that's not going to change," Pettet said. "Every Leupold product that's meant to be mounted on a firearm is designed, machined, and assembled right here in the United States – and there's no other major optics manufacturer in the industry that can say the same."
For more information on Leupold products, please visit us at Leupold.com.