by
posted on September 19, 2022
Support NRA American Rifleman
DONATE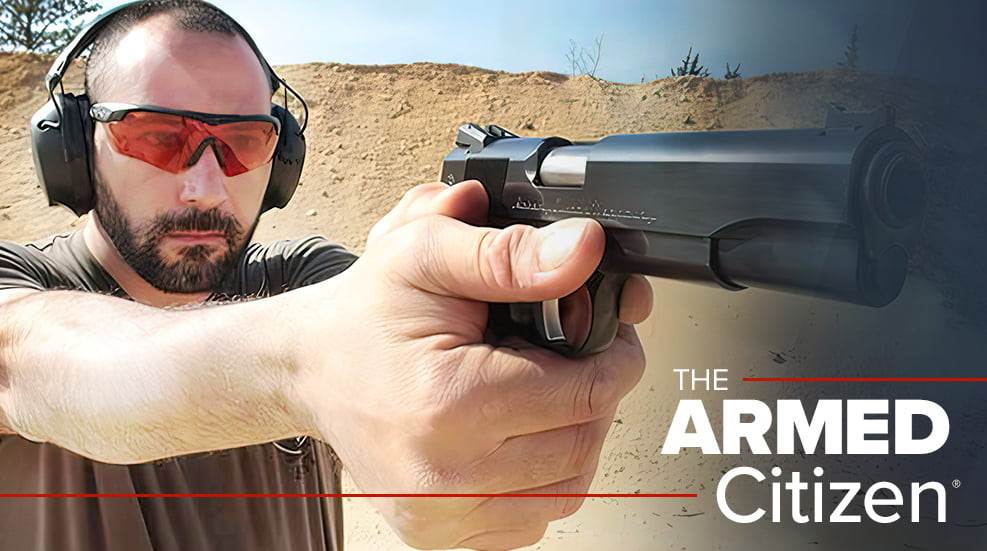 Armed Citizen® Today

A resident in Adair County, Iowa, was on alert when he was awakened to the sounds of glass breaking on June 13, 2022.
The resident was asleep in bed sometime around 4 a.m. that early Monday morning, when the sounds of banging and glass breaking interrupted his slumber. Alarmed by the noise, which he quickly realized as an intruder making entry into the apartment, the resident reach for a firearm nearby and went to investigate.
The resident then encountered an alleged intruder trying to make his way into the apartment through a broken window. In response, the resident fired multiple rounds at the would-be burglar, striking him multiple times in the process and subduing him. When authorities arrived, they found the foiled robber still alive, and he was airlifted to a Des Moines, Iowa, hospital in serious condition. (worldtimetodays.com, New York, N.Y., 06/13/2022)

From the Armed Citizen® Archives – June 27, 1987
Noticing the back door of his Lake Charles, La., store was open in the early morning hours, Von Ned took his pistol along as he investigated, having been burglarized previously. Confronting two burglary, the store keeper ordered the pair to stop; when they continued to advance Von Ned fired, killing one burglar and setting the other to flight. The other man was later arrested by police, who said both men  were free on bond from other charges. (The American Press, Lake Charles, La.)