by
posted on June 20, 2022
Support NRA American Rifleman
DONATE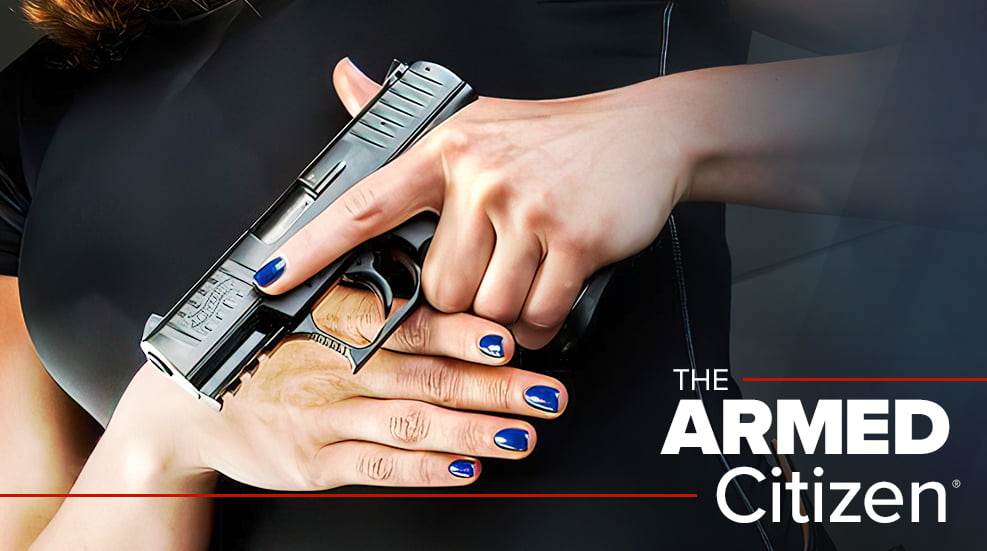 Armed Citizen® Today

A car dealership employee in Houston, Texas, turned the tables on an alleged burglar when the man attempted an armed robbery on March 21, 2022.
It all started when two men drove up to the dealership shortly after 5 p.m. that Monday afternoon, and one of the men spoke with the employee about test-driving one of the vehicles. The employee walked into his office, and the man followed close behind him. As the employee was sitting in the chair at his desk, he noticed the man lifting up his shirt, before shortly thereafter producing a handgun.
In response to the sudden threat, the employee quickly reached for and produced his own firearm. As the employee pulled his own gun, the would-be robber responded by saying "No!" before turning around and fleeing the office. The foiled crook ran to the waiting black Mercedes that he arrived in, before it departed the parking lot.(foxnews.com, New York, N.Y., 04/11/202)

From the Armed Citizen® Archives – July 21, 1987
While opening the door as he returned to his Bronx, N.Y., apartment, Samuel Hundert Felt the door jam on something just inside the entrance. Looking through the opening, the 71-year-old saw a knife-wielding burglar inside. Drawing his licensed handgun, Hundert fired through the opened door, critically wounding the intruder. (The Post, New York, N.Y.)