by
posted on July 31, 2023
Support NRA American Rifleman
DONATE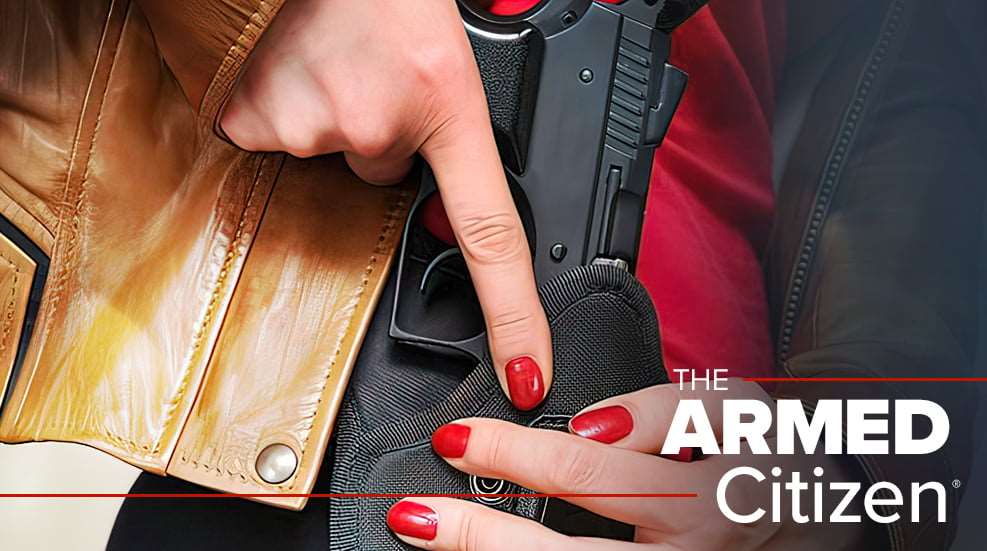 Armed Citizen® Today
Two men are in custody and one is hospitalized after encountering an armed homeowner in the early hours of Monday, April 24, 2023.
That morning, at 2:15 a.m., police received a call from the homeowner, who reported that three individuals had forced their way into the house. The armed homeowner confronted the alleged suspects and opened fire, causing all three to flee the residence.
When police arrived at the scene later, they discovered one male laying in the driveway of the house with a gunshot wound to the abdomen. The suspect was transported to the hospital with serious but non-life-threatening injuries.
The homeowner told police that the other two home invaders left the scene in a white truck. The truck was located, and officers took the individuals inside into custody for questioning. (Cache Valley Daily; Logan, Utah; 4/24/23)
From the Armed Citizen® Archives – September 1961
Two hoodlums rushed into Floyd E. Mock's hardware store in Kansas City, Mo., struck a customer with a gun, and began beating Mock. Mock's clerk rushed hammer in hand to his aid, struck one bandit on the head and was shot down. Even while being beaten, Mock reached under the counter for his cal. .22 pistol and opened fire. Although himself shot in the shoulder and groin, Mock managed to kill one of the thugs and wound the other. (AP; Kansas City, Mo.)