by
posted on January 20, 2023
Support NRA American Rifleman
DONATE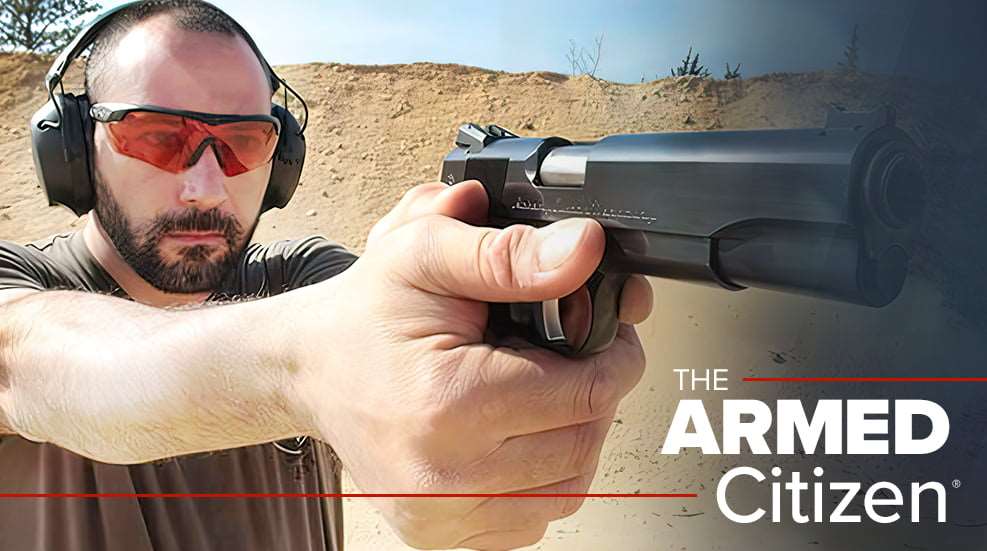 Armed Citizen® Today

A concealed carry permit holder in Chicago, Ill., defended himself and another when they were allegedly targeted by a trio of men on Thursday, Dec. 15, 2022.
The permit holder and a companion were walking to their vehicle in the parking lot of the Chicago Ridge Mall, when they were approached by three men. According to police, the trio encircled the two and assaulted them, which spurred the permit holder to draw his pistol, and he fired multiple rounds at their assailants, striking two of the men in the process.
The two injured suspects suffered non-lethal injuries, and one of the trio, a 24-year-old man, was charged with battery for the incident. After an investigation of the incident, authorities declined to charge the permit holder for his use of defensive force. (patch.com, Oak Lawn, Ill., 012/16/2022)

From the Armed Citizen® Archives – Sept. 10, 1987
Syracuse, N.Y., cab driver Gregory Blesch had just dropped off two fares and was giving change to one of his passengers when the man started to choke him and tried to grab his wallet. Pulling away from his attacker, Blesch grabbed his licensed handgun and subdued the man. He then forced the pair to sit on the ground to await the arrival of police. (The Herald-Journal, Syracuse, N.Y.)