by
posted on January 2, 2023
Support NRA American Rifleman
DONATE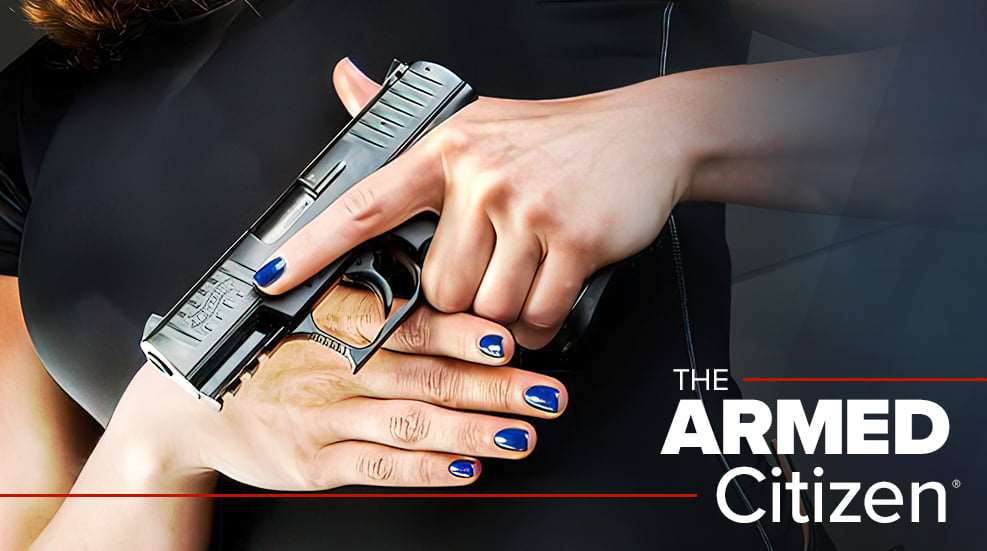 Armed Citizen® Today

A Grayson County, Va., resident defended himself when he encountered an alleged intruder inside his home on Tuesday, Dec. 6, 2022.
Around midnight, the alleged intruder made his way into the home by breaking in through a bedroom window. Alerted by the sound of the entry, the resident went to retrieve his gun. While he was doing this, however, the intruder caught the resident off-guard and grabbed him from behind, after which a scuffle ensued.
During the confrontation, the resident managed to pull his firearm and fire on his attacker. After putting two shots into the stranger, the brawl ended. When police arrived on the scene, they discovered the 41-year-old intruder where he fell, deceased from his wounds. (wfxrtv.com, Roanoke, Va., 12/06/2022)

From the Armed Citizen® Archives – Nov. 11, 1987
When his wife was confronted by a man brandishing a 12" knife, Willoughby, Ohio, druggist Alan Lunder intervened and tried to pacify the narcotics-seeking knifeman. When the robber again drew his knife, Lunder drew his .38-cal. revolver, and the man left the store. (The News-Herald, Willoughby, Ohio)