by
posted on August 12, 2022
Support NRA American Rifleman
DONATE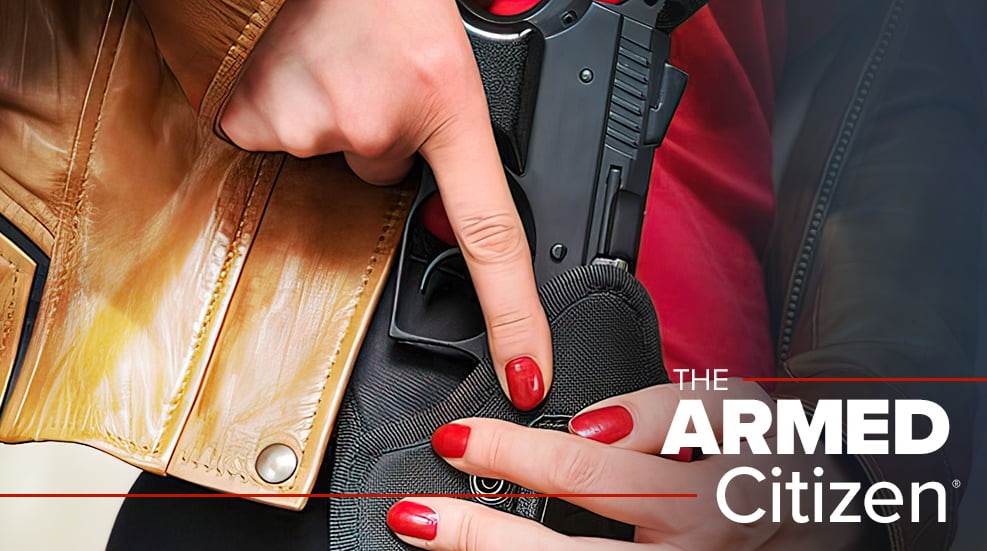 Armed Citizen® Today

An Atlanta, Ga., woman defended herself when she was allegedly pursued and cornered by a man claiming to be an off-duty police officer on May 15, 2022.
The woman, a ride-share driver, had just dropped off a passenger at a motel around 11 p.m. that Sunday night, when another vehicle approached and tried to block her in. Despite this, the woman was able to maneuver away and drove off to escape. The other vehicle pursued. As she was pursued, the other vehicle forced her off the road and caused a crash. After the crash, the driver of the pursuing vehicle got out and approached the wreck.
Fearing for her safety, the woman, still inside her wrecked car, produced a handgun and shot at the pursuing driver, wounding him in the process. When police arrived later on, the discovered that the 21-year-old wounded driver was impersonating a police officer, and claimed to be off-duty. He was treated for his injuries and arrested for multiple charges. The ride-share driver was uninjured in the incident. (foxnews.com, New York, N.Y., 05/16/2022)

From the Armed Citizen® Archives – Aug. 14, 1987
Awakened when her dog began barking, a 101-year-old St. Clarksville, Ohio, woman quickly phoned police to report someone had cut off her electricity and was trying to break into her house. Deputies dispatched to the scene found the elderly homeowner holding a juvenile suspect at bay with a .32-20 revolver dating from before the turn of the century. The suspect was taken into custody. (The Times-Leader, Martins Ferry, Ohio)