by
posted on June 19, 2015
Support NRA American Rifleman
DONATE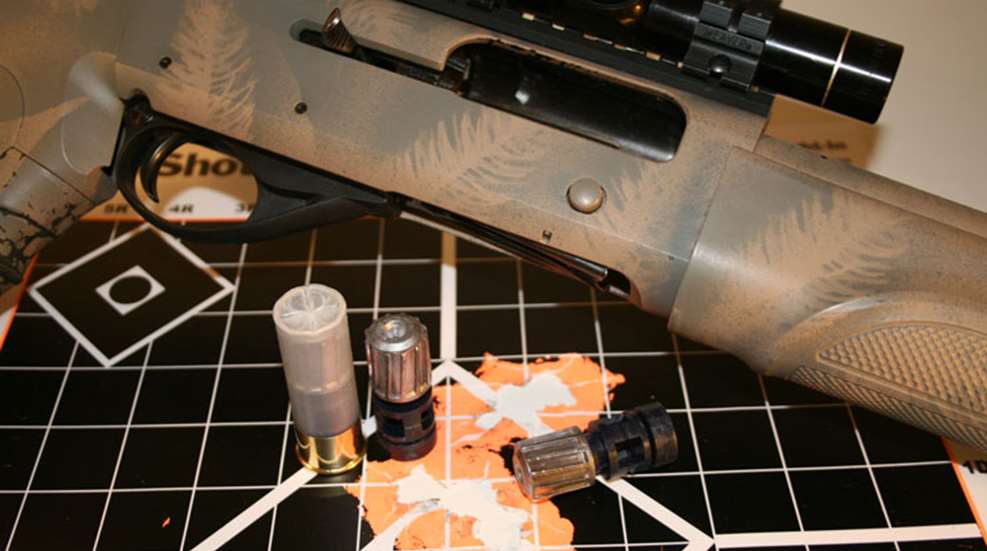 Odds are that there has been at least one occasion when you wished your shotgun report was quieter and less obnoxious. For me, it was while I was pass-shooting overabundant flocks of resident Canada geese and pursuing whitetail deer that were ravaging an orchard, both occurring on the same small parcel of land in a quasi subdivision. Although the landowner didn't mind me using full-power "supersonic" loads to fulfill of the state-issued depredation permit and freezer hunting, I opted to go subsonic—both for the shotgun and the rifle. Now I prefer to use subsonic ammunition for the majority of my hunting, and especially for shotgun pursuits. This helps preserve relationships with the neighbors.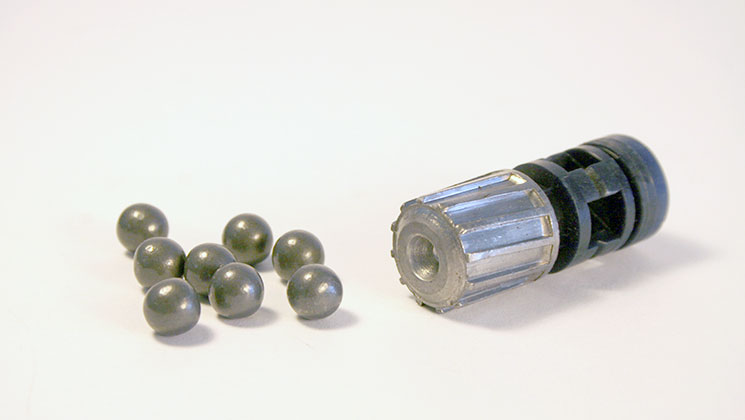 The speed of sound at sea level and 59° F. is listed at 1116 feet per second (fps). And even though the speed of sound isn't constant, changes in altitude and temperature, among other factors, can affect that number. Breaking that threshold means the difference between producing a hearty
fooop
sound and an earsplitting
boom
. For that reason, I prefer that "subsonic" shotshells have a velocity no higher than 1050 fps. When approaching the 1100-fps mark, even extreme velocity spreads within a lot, or box, of shells is enough to break the sound barrier. For those who prefer not to "rock the boat," maintaining a margin for error is the best bet. Note that "subsonic" ammunition should not be confused with "reduced-recoil" ammunition; seldom is the latter slower than the speed of sound.
Because subsonic loads propel projectiles slower than their supersonic counterparts, to maintain lethality, pellet size and composition become critical considerations. When exiting the muzzle at less than 1100 fps, the pellets need to be larger and, preferably, made from a dense material in order to exhibit terminal ballistics comparable to those of supersonic rounds. Of course, this is less of a consideration with buckshot and slugs and more so with steel shot. These are just some of the nuances associated with subsonic shotshells, but the rewards are worth the effort.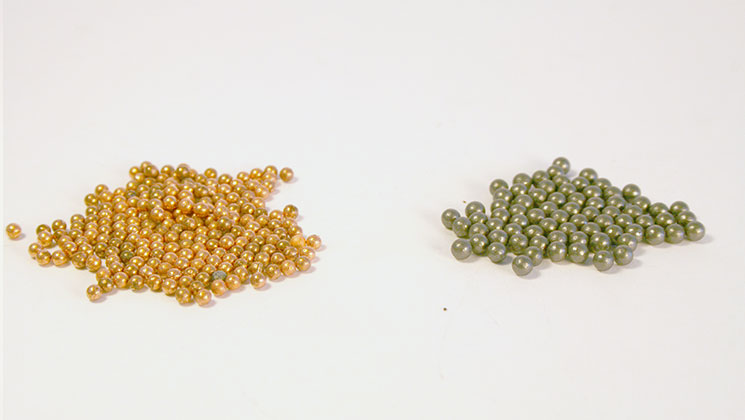 Protection/Competition
For home defense, few, if any, firearms deliver terminal ballistics equal to that of a shotgun load with buckshot or slugs; multiple large-diameter pellets or a .72-cal. hunk of lead, or some combination thereof, has a dramatic effect. But consider the sound of a supersonic shotshell when fired outdoors, and then imagine it in the confines of a small room or hallway. If you've fired a round from a ground or box blind sans ear protection, you have an idea of its effect. It's disorienting at best, but are full-power loads even necessary? In short, the answer is no. Here's why.
Within the average American home, it's unusual to have a room that is longer than 10 yards. In fact, most room diameters are typically two-thirds that size. In such situations, a less-disorienting, yet still potent, subsonic load is preferred. Consider this: 12.0 grs. of
Hodgdon TiteWad
propellant in a primed 12-ga., 2¾" Cheddite hull propels a Ballistic Products, Inc., 1 1/8-oz. lead, hollow-point Thug-Slug to 856 fps. from an 18½" barrel. Seems unconvincing, right? At that velocity, the 492.2-gr. slug packs 800 ft.-lbs. of energy, which is about double the energy produced by the much-vaunted 10 mm and more than most 240-gr. .44 Mag loads. Would anyone deem the .44 Mag. as being inadequate for personal protection? Not likely. And, even before expansion, the hulking chunk of lead is 0.725" (+/-) in diameter. Use 14.0 grs. of TiteWad and the velocity increases to 1020 fps, resulting in 1,137 ft.-lbs. of energy. Best of all, this level of performance is achieved without a deafening discharge. Expect good accuracy, too; in fact, from a scoped, rifled-choke tube-equipped Sarsilmaz shotgun (shown at top), five consecutive, five-shot groups at 50 yards averaged 2.78".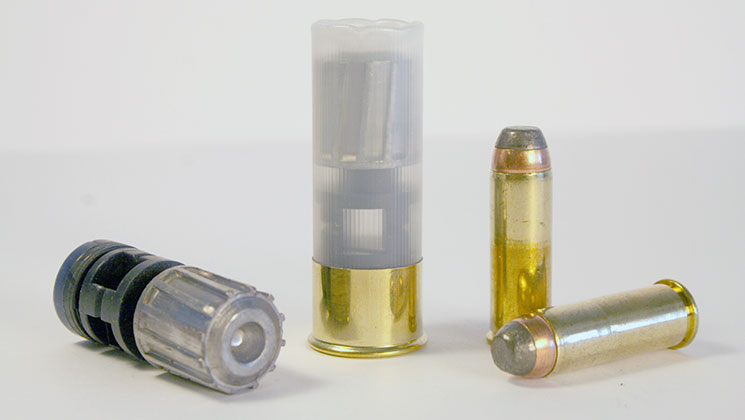 What about 00 buckshot? Most 12-ga., 2¾" defensive loads are loaded with eight to 10 00 buckshot. Weighing several
Hornady
0.330"-diameter 00 buckshot on an
RCBS
electronic scale revealed an average weight of 54.2 grs. Propelled to the above-mentioned 856-fps velocity, each pellet still carries 88 ft.-lbs. of energy. At 1000 fps each pellet carries 120 ft.-lbs. of energy. Will the reduction in energy from supersonic loads really matter at seven yards? To answer this question, I placed a 3"-thick bundle of dry newspaper in front of a 5/8"-thick piece of plywood and shot it with handloaded subsonic buckshot at 7 yards and 20 yards. At the closer distance, the reduced-velocity buckshot easily defeated both barriers, whereas at 20 yards, a couple of pellets did not perforate the plywood after piercing the paper. For that reason, subsonic buckshot is at its best inside of 15 yards. 
In addition to defensive use, the aforementioned loads would also prove valuable for practice and competition. In fact, the only disadvantage is found in their use for semi-automatic shotguns, as the loads cannot cycle in most autoloaders, effectively reducing them to single-shots. For that reason, subsonic loads are best relegated to pump-action, over-under, side-by-side, and single-shot shotguns. In addition to reduced report, less recoil and muzzle flip, shooters get back on target faster for follow-up shots.
Hunting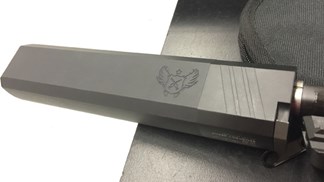 Many of the advantages reported for competition and protection can be reapplied for hunting. A reduction in report, especially when teamed with a Metro Gun Systems barrel extension or
Orion .724
sound suppressor, or the
Salvo 12
from
SilencerCo
, is especially advantageous. Using 12-ga. subsonic shotshells in the aforementioned noise-reduction devices makes them sound like someone slamming a car door—nothing more. Absent the echoing "crack," most game species aren't frightened. In fact, I can typically secure a large portion of my daily bag limit of squirrels from a single "hot" hickory or oak tree during the early squirrel season. I've even done so and then watched a red fox trot past, apparently unafraid, or unaware, of my presence. Geese typically won't alter their flight patterns, and deer don't change their habits either, which are important factors if your hunting grounds are relatively small.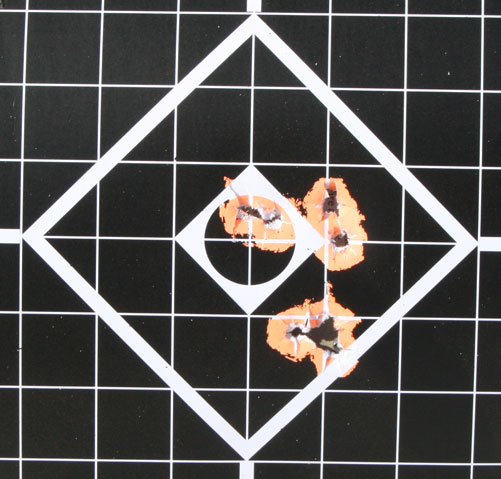 Using subsonic ammunition for hunting also preserves landowner and neighbor relations, too, as those within earshot are not exposed to the repeated firing that echos throughout their property—especially during the early morning hours. This reduces your effective range but it keeps the landowner happy. It's a tradeoff that you should readily embrace. Moreover, if you're trying to secure a parcel for hunting, mentioning that you'll be using subsonic shotshells to reduce noise pollution could be enough for you to obtain permission. Why? It shows that you're exhibiting foresight and will have minimal impact on his or her property. This is especially important if the landowner, or his or her neighbor, has livestock.
To reiterate, subsonic shotshells have decreased lethality over their supersonic brethren unless counterbalanced through the use of larger shot sizes and denser, heavier materials such as Hevi-Shot and ITX. For waterfowl, use the largest shot size that's legal and practical for the particular species. For example, BBB or T has more energy per pellet (especially in steel shot), thus it would be better suited for geese than ducks, which are less stout and faster flying. For those species, No. 1 or BB would be better choices in subsonic loads. Using a tungsten-based pellet instead of steel would also result in more downrange energy and thus terminal performance. For waterfowl hunting with subsonic loads, 25 yards is my maximum, and closer is preferable, especially if using steel shot. You also must exponentially increase your lead to account for the load's slower velocity.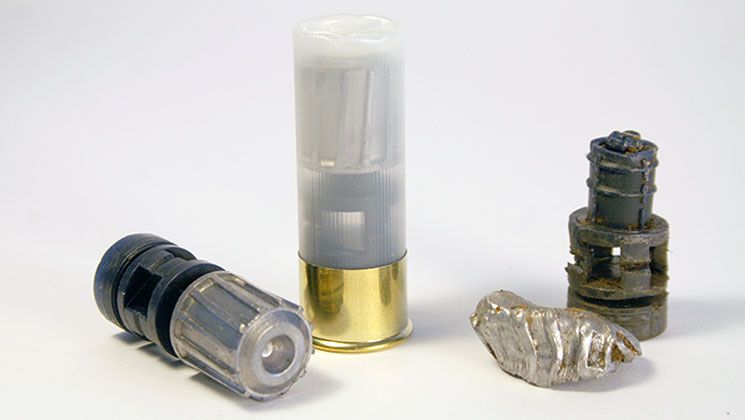 In supersonic 12-ga., 2¾" loads I typically select No. 6 shot for squirrels. With subsonic loads I prefer No. 2s, particularly during the early season when I have to contend with considerable foliage. But since no such factory load currently exists, this requires handloading. For larger species, such as whitetail deer, shot size is less important than effective range. Using the slug recipe provided earlier in this article, deer within 75 yards are fair game; however, the reduced energy of the buckshot mandates relatively close shots. On deer-size game, I wouldn't use it much beyond 15 yards.
For pest elimination around barns and feedlots, such as starlings and pigeons, standard shot sizes are sufficient, especially if the shot distances are relatively close. There are even a few factory loads that would work well in these situations.
Ammunition Options
Given the numerous benefits of subsonic shotshells, one might assume there exists a large selection of factory loads from which to choose. Surprisingly, a cursory search of several ammunition manufacturers' and retailers' websites revealed two loads:
Winchester
has a single AA Low Recoil, Low Noise Target load that propels 7/8 oz. of No. 8 lead shot to 980 fps, while
Federal's
sole Top-Gun Subsonic option has 1 1/8 ozs. of No. 7½ shot at 900 f.p.s. Many of the loads that were introduced when the
Metro Gun Systems
barrels first appeared have since faded. Fortunately,
Ballistic Products, Inc.
, has an unparalleled selection of shotshell components and data for handloading your own subsonic shotshells; in fact, only recently did the Thug-Slug recipes appear. The company also has information for loading steel, lead and bismuth shot. So whether you want to load subsonic shotshells for protection, practice, competition, pest elimination or hunting, suitable recipes abound from this open-minded company.
Thanks in part to their extremely limited availability, subsonic shotshells are misunderstood and underutilized. However, their advantages are real and innumerable, and it's certainly worth the effort to obtain them.