Support NRA American Rifleman
DONATE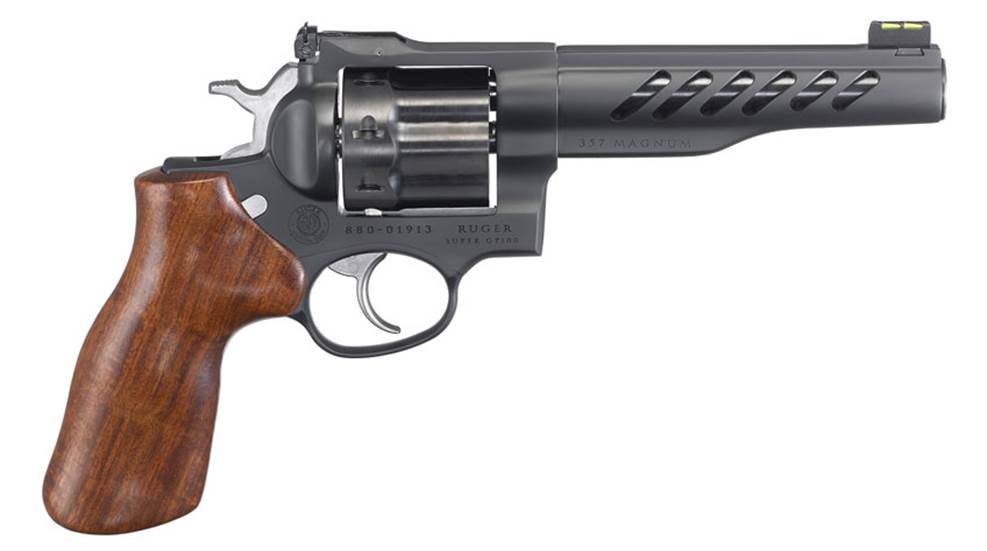 Ruger has introduced a ready-to-compete, right-out-of-the-box, revolver—the 8-round, Custom Shop Super GP100 competition revolver chambered in .357 Magnum.

The revolver features polished and optimized internals, a centering boss on the trigger and centering shims on the hammer, which combine to produce a smooth, double-action trigger pull and a crisp, consistent let-off. Together, the adjustable rear sight and quick-change fiber optic front sight create a great sight picture for rapid target acquisition.
The stainless steel frame, cylinder and barrel are PVD coated, providing a corrosion-resistant and durabie finish. Utilizing the action of the Super Redhawk, the Super GP100 also contains a two-spring lockwork arrangement. providing an even double-action cycle and reliable ignition.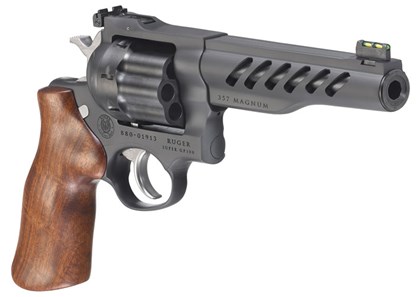 The half-lug 5.50" sleeve and shroud barrel is contoured for fast manual ejection and features an 11° target crown for competitive-level accuracy. Aesthetic cuts in the barrel shroud and cylinder help reduce overall weight and improve balance. The cylinder and extractor are cut for moon clips to speed reloading during intense competition. The .357 Mag. chambering allows the revolver to accept factory .38 Spl. cartridges.
The revolver is complemented by a Hogue wood grip, hand polished to a smooth finish. The peg-style grip frame also easily accommodates custom Super Redhawk or GP100 grips.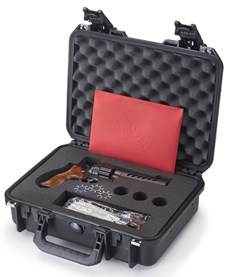 The revolver ships in a waterproof, fitted hard case and includes three moon clips, a Ruger Custom Shop Certificate of Authenticity, challenge coin, cleaning cloth, gun peg and decal.
For more, visit Ruger.com.