Support NRA American Rifleman
DONATE
Thompson/Center's T/CR22 carbine is a simple, blowback-actuated design chambered in .22 Long Rifle that draws on the iconic Ruger 10/22 for many of its features, including its 10-round rotary magazine. The carbine joins several similar offerings that look to provide consumers with a utilitarian rimfire carbine with a few features not found in Ruger's classic design.
"Of course, the patents on Ruger's rotary magazine have long since expired, so several companies now are offering rifles that operate from the Ruger 10/22 magazine," said Brian Sheetz, American Rifleman editor-in-chief.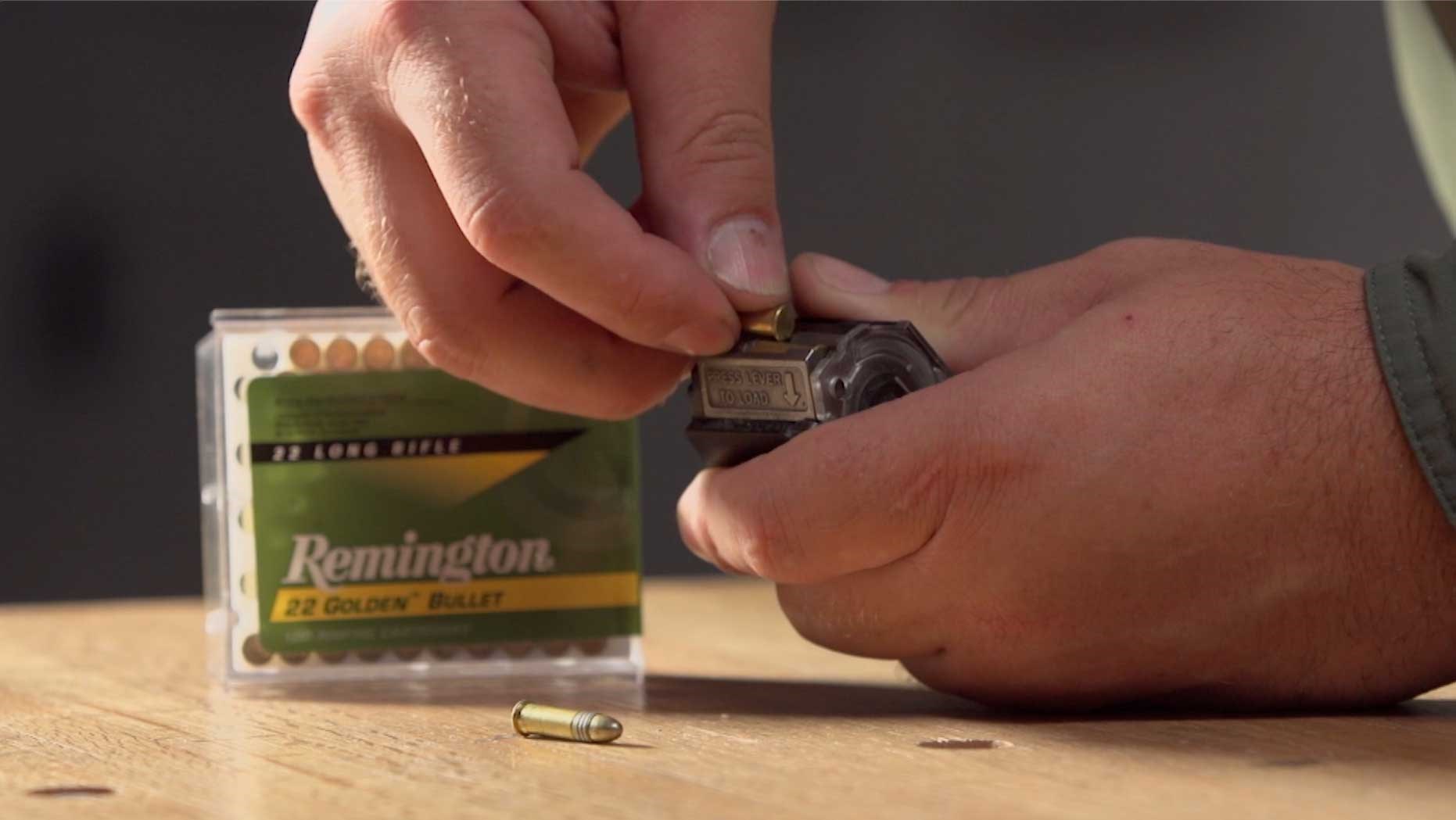 This affordable T/CR22 offering is stocked in an attractive OD green composite design from Magpul, which features a heavily angled pistol grip, butthook-style stock and M-LOK attachment slots on the underside of the fore-end for attaching a bipod. However, there's much more to the T/CR22 than a simple stock upgrade.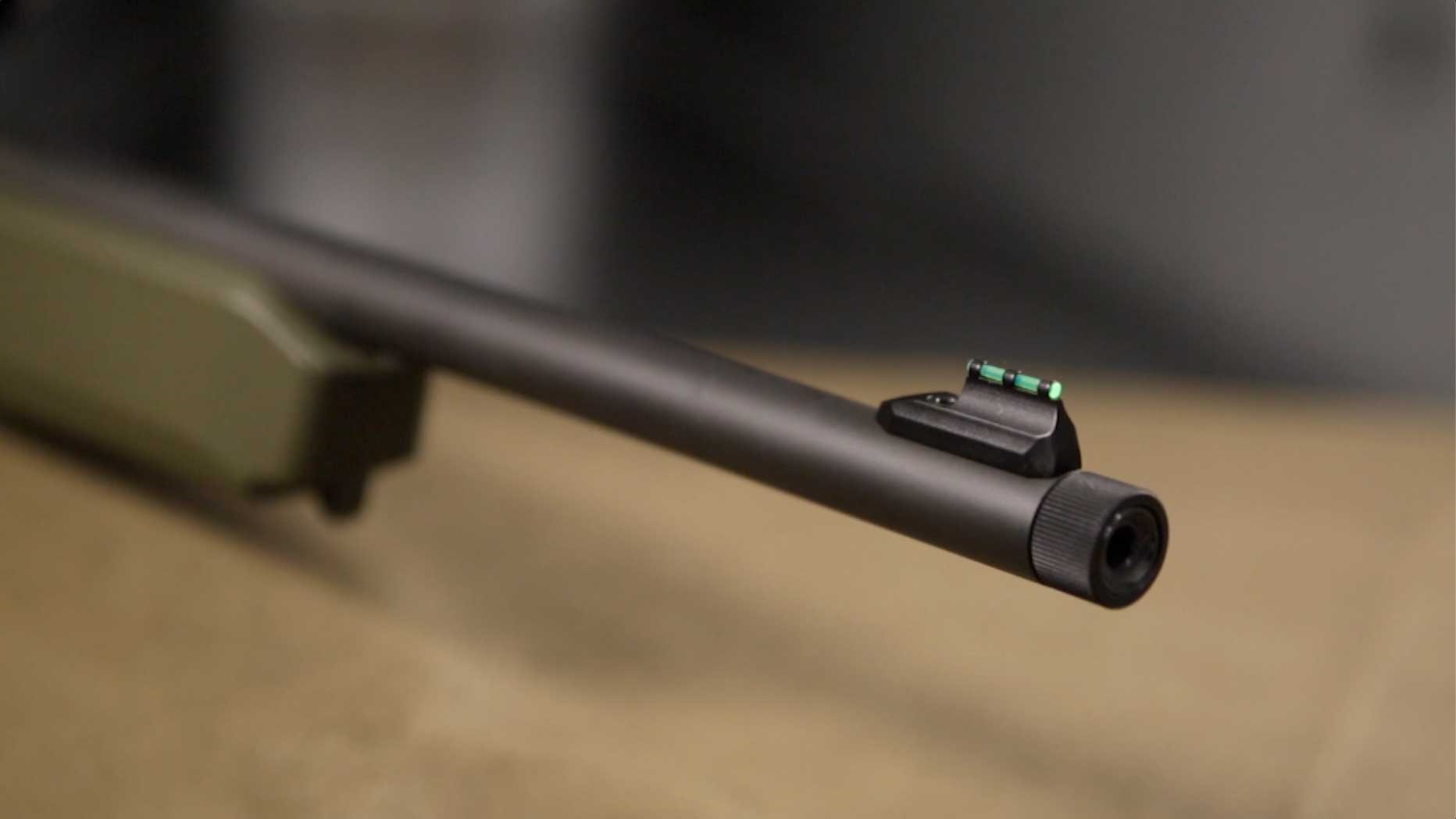 Each Thompson/Center T/CR22 features a modernized receiver complete with a ramped aperture rear sight that's paired with a fiber-optic front sight. The top surface of the receiver includes an integral Picatinny rail for attaching optics, and there's a pass-through at the rear of the receiver that makes cleaning fast and easy. The bolt carrier is enhanced with an enlarged, textured knob that makes manipulation easy, and T/C's rotary magazine design can lock the bolt to the rear and also hold the bolt open after the last round has been fired.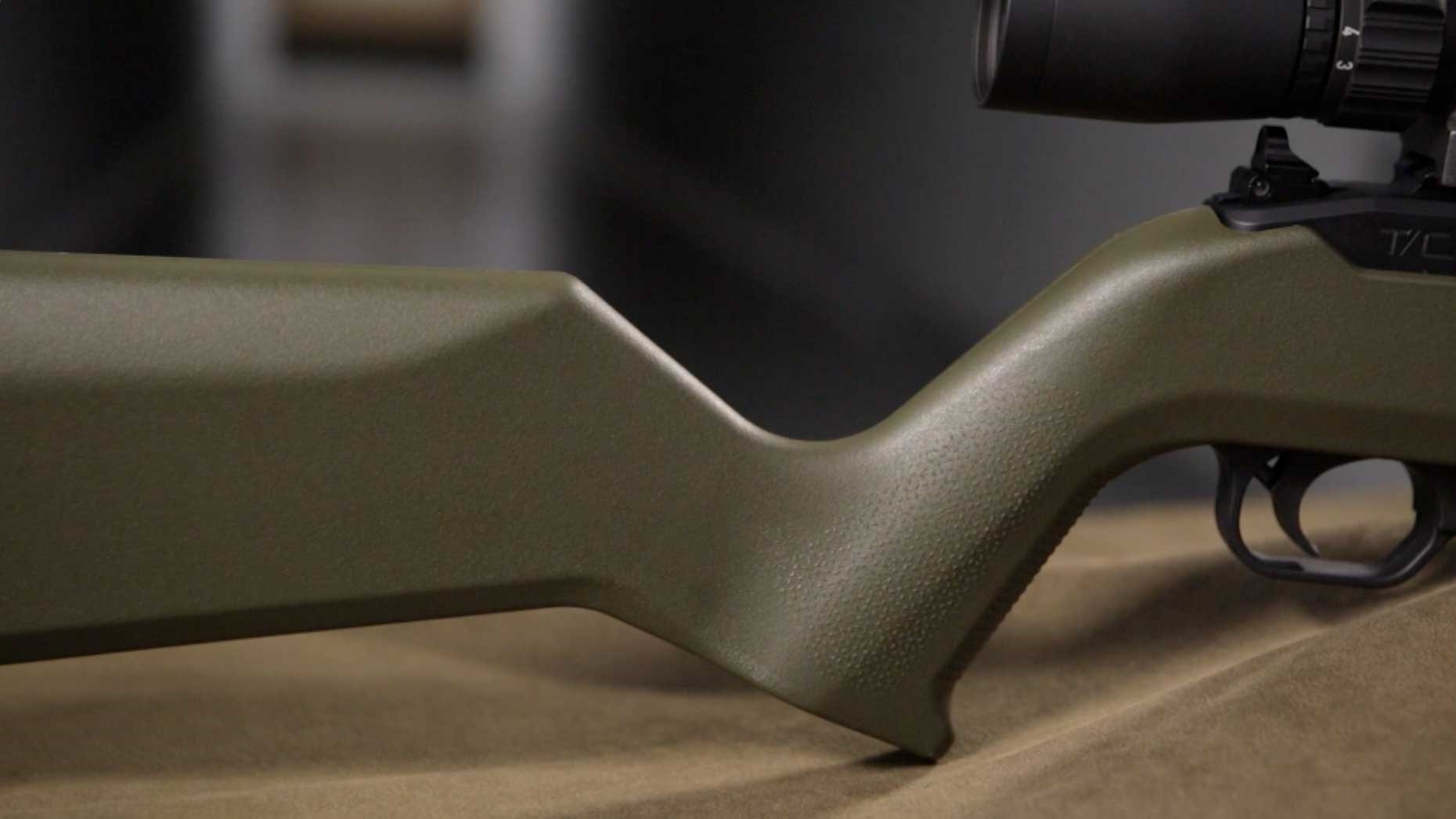 Mated to the receiver is a 17" barrel complete with a 1:15" twist rate and a 1/2-28 TPI threaded muzzle. The overall length of the T/CR22 is 35", and the gun weighs 4.4 lbs., unloaded. Suggested retail pricing on this base model is $399, and other models are available with different stocks, barrel profiles and other features. The T/CR22 is capable of accepting all Ruger-pattern rotary magazines, however, Ruger-specific designs will not lock the bolt open.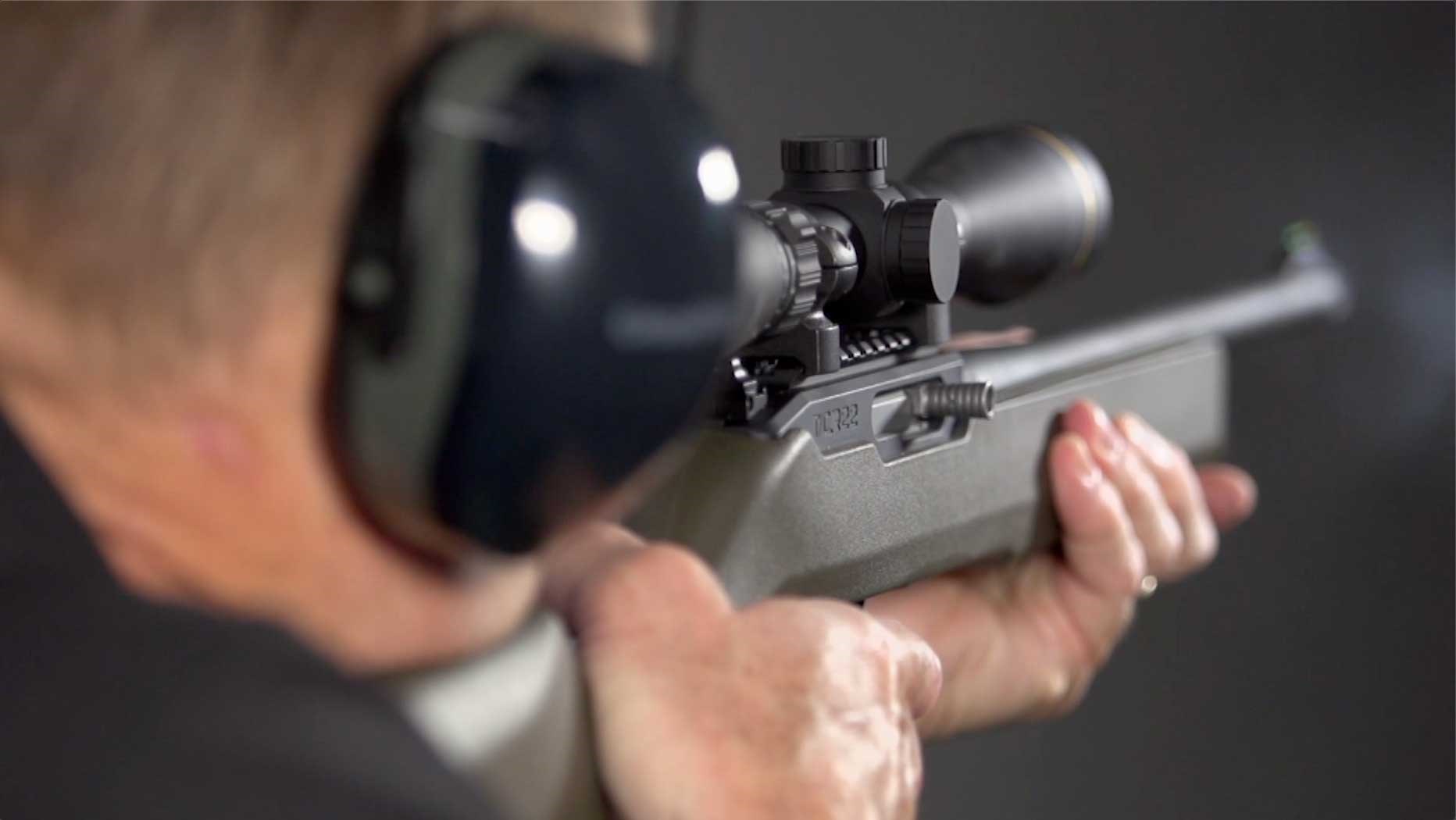 "Overall, the T/CR22 is certainly an homage to the Ruger 10/22, but it's its own gun and T/C has done really well on a couple of features to actually improve upon the original," Sheetz said. "It's a good value, there are a lot of nice features for a 4 lb., 4 oz., 17"-barreled .22 semi-automatic."
To see and hear more about the Thompson/Center T/CR22 carbine, watch our Rifleman Review video above. To watch complete segments of past episodes of American Rifleman TV, go to americanrifleman.org/artv. For all-new episodes of ARTV, tune in Wednesday nights to Outdoor Channel 8:30 p.m. and 11:30 p.m. EST.