Support NRA American Rifleman
DONATE
Taurus launched its G3X model in 2022, which blended features from its earlier full-size G3 and its G3c compact handgun, creating a hybrid design with a full-size frame and a compact slide and barrel. We examined the new model in our Rifleman Review segment from American Rifleman Television, which you can watch above.
"During the last two years or so, Taurus has greatly expanded its Millenium G3 Line, and rightfully so, as both it and its predecessor, the G2s, are great, dependable guns for the money," said Kelly Young, senior executive editor.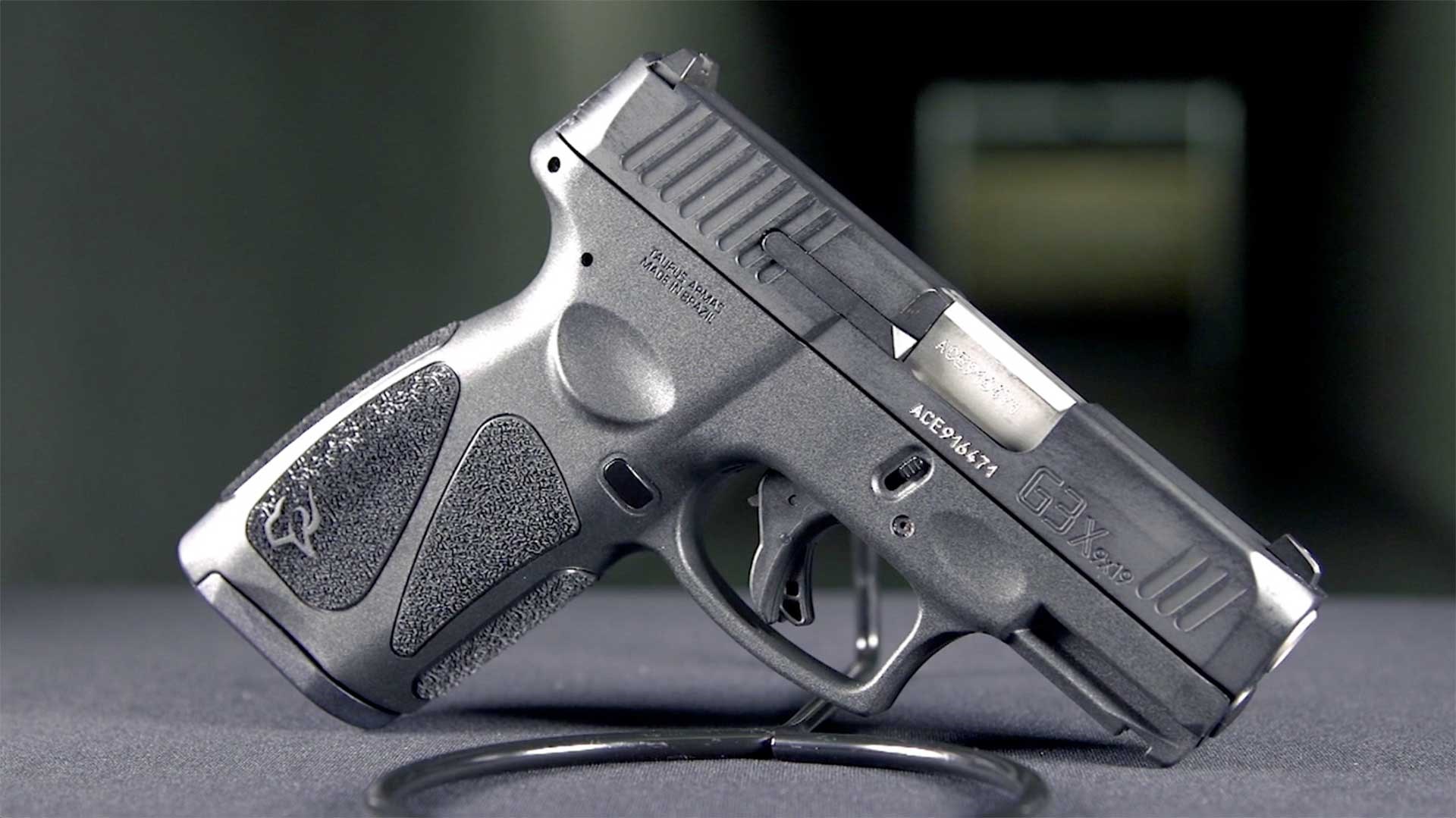 Like other guns in Taurus' G3 lineup, the G3X is a polymer-frame, striker-fired, semi-automatic handgun, and considering that the G3X blends features from existing Taurus handguns, many elements of those handguns are reflected in the new design. The full-size grip features triangular panels of texturing for added grip, and the shortened slide incorporates serrations at the front and rear.
Additional features found on the Taurus G3X include windage-adjustable, Glock-pattern sights, as well as a single-slot Picatinny accessory rail on the frame, a loaded-chamber indicator and a blade-in-trigger safety. Currently, Taurus does not offer the G3X with a manual safety. A single-sided slide-stop lever and push-button magazine release comprise the controls. Taurus also beveled the front of the frame and slide to ease reholstering.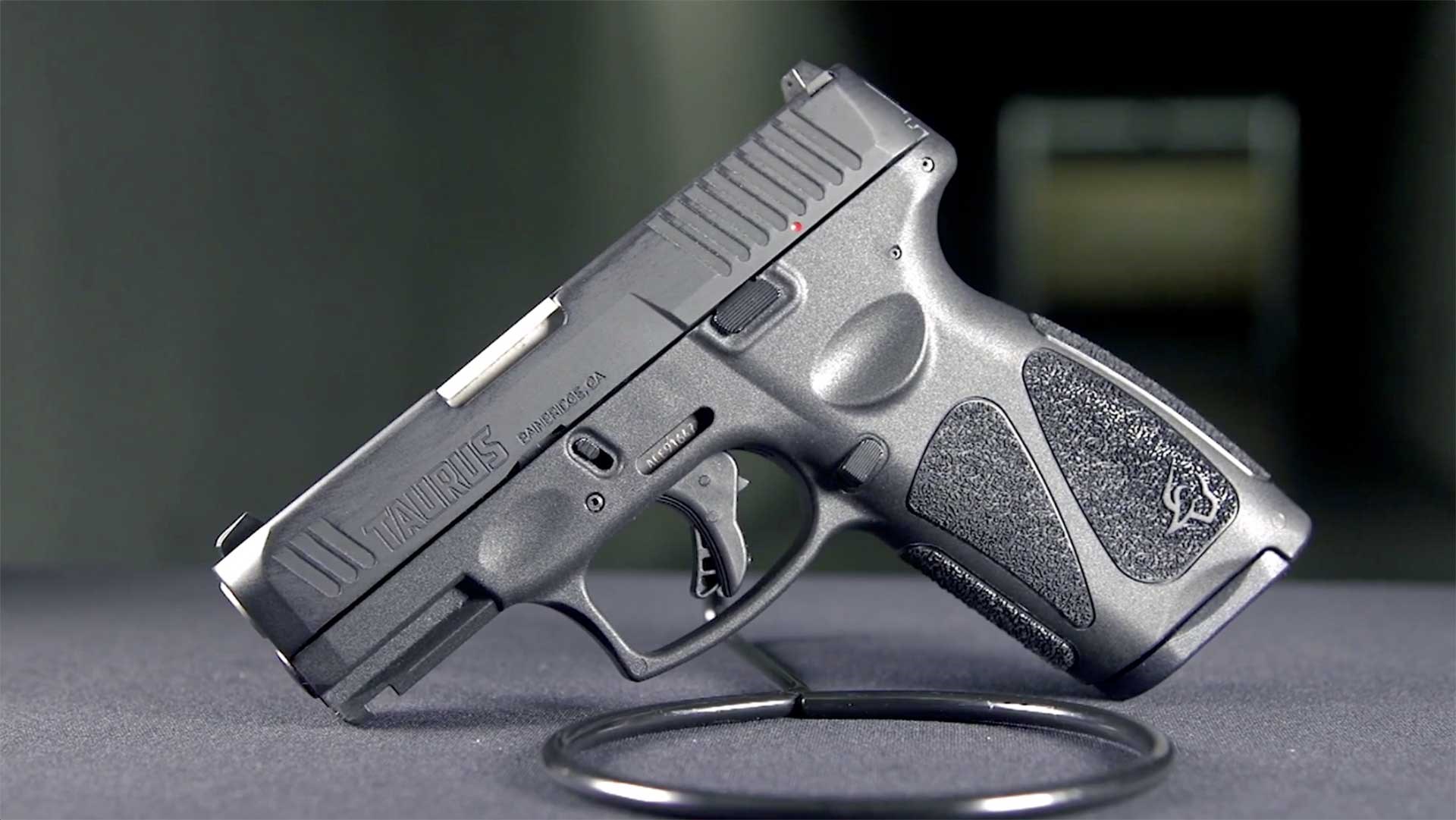 "On the range, we found this gun to be a lot of fun to shoot, as the longer frame gives you a lot more room to get a full three-finger grip on it than does the G3C, just making the gun a lot easier to get and stay on target," Young said. "And with an MSRP that is south of $400, this is a very versatile gun that almost all shooters are going to be able to afford."
Taurus G3X Specifications
Manufacturer: Taurus Armas, Brazil
Importer: Taurus USA, Inc.
Action Type: recoil-operated, semi-automatic, centerfire pistol
Chambering: 9 mm Luger
Barrel: 4", six-groove, 1:10" RH-twist rifling
Slide: carbon steel
Frame: polymer
Magazine: 15-round, detachable-box
Sights: three-dot, drift-adjustable rear; post front
Trigger: striker-fired, 5-lb. pull
Overall Length: 7.3"
Height: 5.20"
Width: 1.25"
Weight: 24.6 ozs.
Accessories: owner's manual, 15-round magazine, polymer sleeve, lock
MSRP: $350
To watch complete segments of past episodes of American Rifleman TV, go to americanrifleman.org/artv. For all-new episodes of ARTV, tune in Wednesday nights to Outdoor Channel 8:30 p.m. and 11:30 p.m. EST.