Support NRA American Rifleman
DONATE
Watch our Rifleman Review on the FN 509 from the 2017 season of American Rifleman TV above.
---

In 2016, FN America first introduced a pistol chambered in 9 mm for entry into the U.S. Army's XM17 Modular Handgun System competition. A year later, in 2017, the company introduced a version of the MHS pistol entry for sale to the civilian market as the FN 509. The 509 is a fullsize, striker-fired, polymer-frame, semi-automatic pistol similar in body style and layout to the company's previous striker-fired handgun, the FN FNS-9, off which it was originally based.

The 509 has a similar ambidextrous magazine-release and slide-catch along with trigger shoe to the previous FNS series. It also maintains the four-slot Picatinny rail section on the dust cover and the adjustable back-strap. However, several changes were made to the internals, slide and frame. The 509's internals differ with a shorter locking-block and slide-rails along with a stiffer safety mechanism.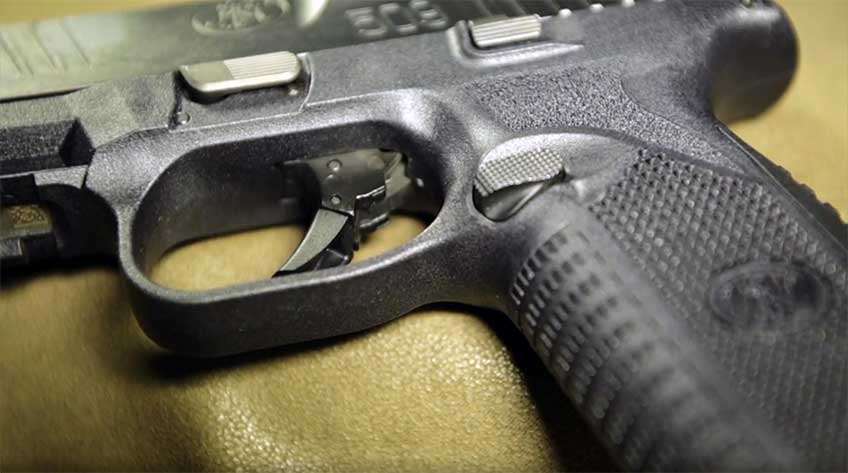 The slide has a greater surface area to grab hold of with the inclusion of enlarged serrations on the front and rear of the slide for improved handling. The frame of the 509 has a shorter beaver-tail as found on the FNS. The frame also includes an extended fence around the slide-catch to reduce unintended activation and scalloping around the sides of the magazine-well to allow positive grip, should the user need to forcefully remove it. The grip also has more aggressive texturing than found on the FNS series.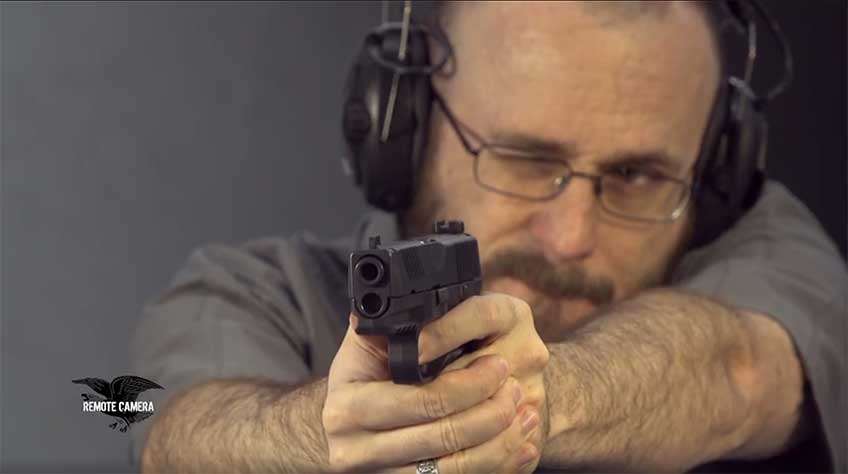 Each 509 feeds from a 17-round, double-stack magazine similar to other fullsize polymer-framed 9 mm handguns on the market today. It comes from the factory with a trigger-pull weight between 5.5- to 7.5-lbs. While the 509 does not have a manual safety, it uses four internal methods with a striker-block, a drop-safety, a trigger-disconnect and a trigger safety on the lower half of the trigger-shoe.

The sights are the 3-dot system found on other modern handguns with the dots filled with photo-luminescent inserts for improved visibility in low-light situations. The 509 also features a loaded-chamber indicator with a red-painted portion of the back of the extractor being visible with a round chambered. The hammer-forged barrel features a recessed crown to prevent loss of accuracy from damage sustained in a drop.