Watch our ARTV video above to learn all about the EAA Corp Witness P Match Pro pistol chambered for 9 mm Luger.
---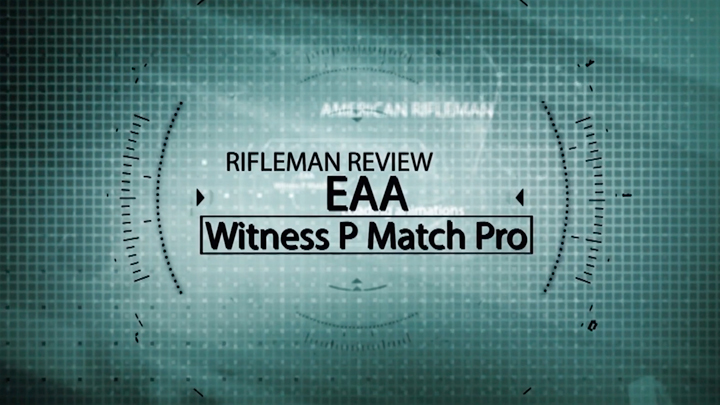 Eurpoean American Armory Corp. (EAA Corp.)
is the U.S. importer of a recoil-operated semi-automatic pistol from Tangfolio of Italy. This full-size pistol features a black polymer frame and was designed with the competitive target shooter in mind. Weighing in at 35 ozs. empty, the Witness P Match Pro houses a 4.75" barrel within its steel slide.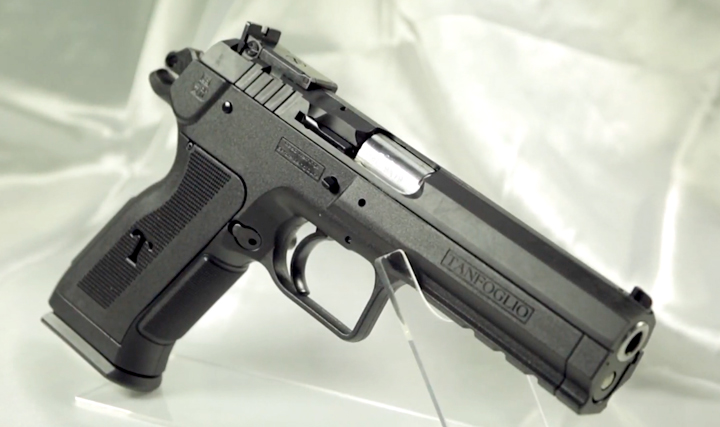 Built on a design made popular by Česká zbrojovka (CZ) first introduced in 1975, the Witness P Match Pro, like the model CZ 75, utilizes a frame and slide combination with a unique fit; the slide nests within the frame rails rather than over hanging it, which results in a barrel that rests lower and more in line with the shooter's grip, mitigating recoil and muzzle flip for controllable rapid-fire strings.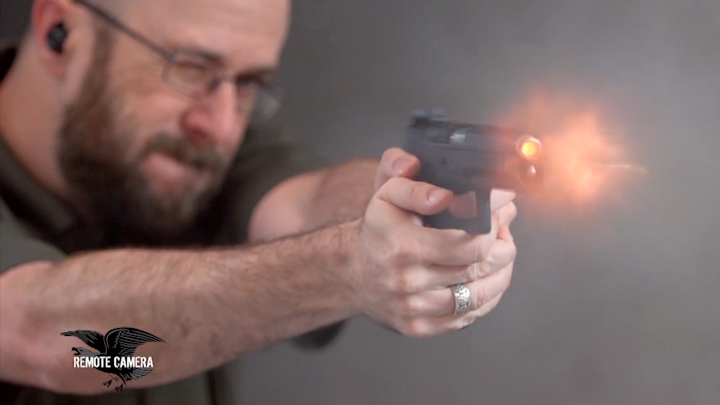 The hammer-fired P Match Pro pistol features DA/SA operation and houses a manual safety lever on the left side of the gun's polymer frame. EAA Corp. provides a 17-round double-stack magazine with its Witness P Match Pro, and the slide is topped with a fully-adjustable rear sight and post front, a combination that works for competitive shooters and home defenders alike. Additionally, the magazine release is enlarged and the gun's magazine well has been flared to expedite reloads.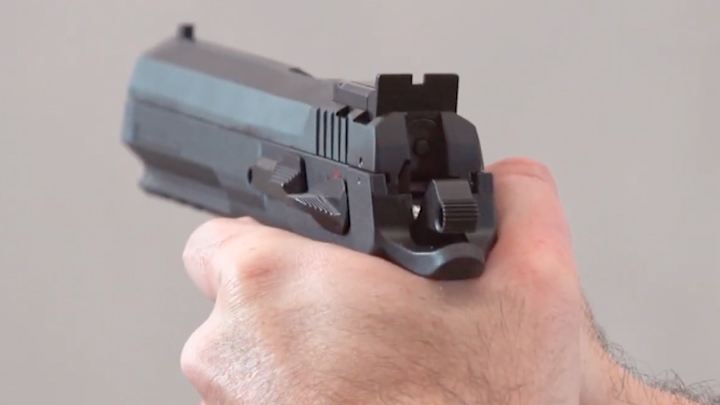 Below the frame-mounted safety on the left side is a raised panel with texturing and emblazoned with a "T" signifying the gun's heritage; the right side of the grip features an identical panel. Sections of texturing on the front strap and back strap further enhance the P Match Pro. Furthermore, the square-shaped trigger guard blends to the frame with a radius for the shooter's index finger, allowing for a slightly higher grip.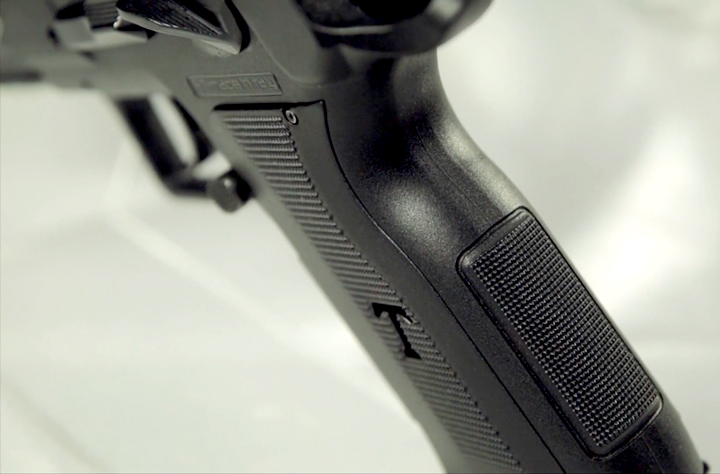 EAA Corp. imports 5 chambering options for its Witness P Match Pro, as well, .22 Long Rifle conversion kits are available at additional expense. Follow along with
American Rifleman's
Kelly Young in our feature video above to learn more.