Support NRA American Rifleman
DONATE
Colt made waves in 2020 with the reintroduction of its iconic Python revolver, chambered in .357 Mag. A year later, the company rounded out its modern-day magnum revolver line-up with the addition of a revamped Anaconda. Watch our "American Rifleman Television" Rifleman Review segment above to see the details of this next-generation offering.
"This is the second-generation, double-action, single-action wheelgun to come from Colt bearing the Anaconda logo," said American Rifleman Managing Editor Christopher Olsen. "Now, Colt introduced its original Anaconda in 1990, and it was designed as a large-frame revolver for the heavy-hitting .44 Mag. cartridge. Now, it enjoyed a bit of success, all the way up until 2005, and disappeared from the line-up. So this is the latest Colt Anaconda, and it comes from the factory as you see it here."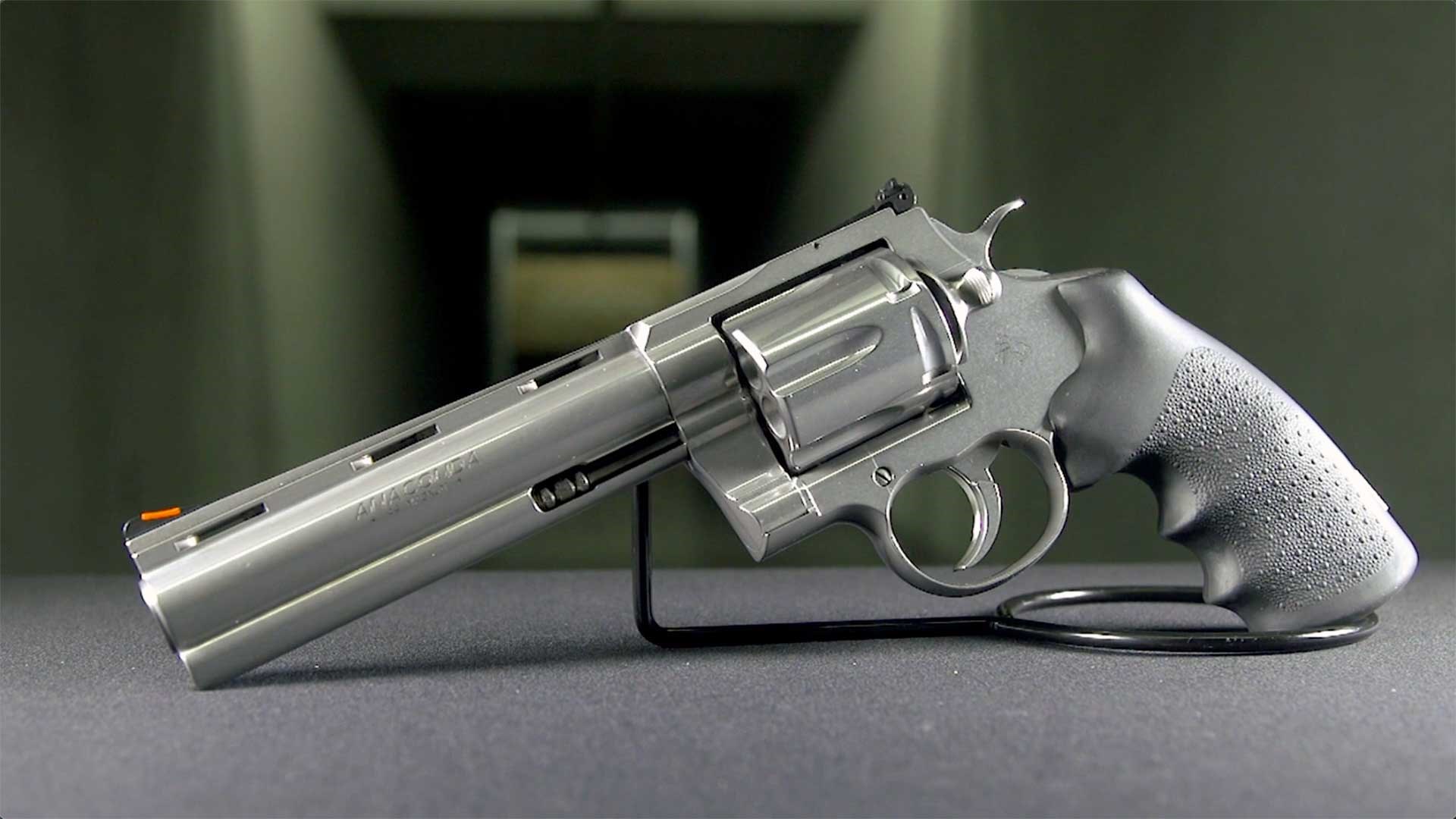 The Colt Anaconda measures 12" long when equipped with a 6" barrel, and an even-longer model is available with an 8" barrel. The large-frame wheelgun is built durably, giving users the kind of platform they need to handle the gun's powerful chambering.
"It's a hefty gun, built for a hefty, heavy-hitting cartridge, the .44 Mag.," Olsen said. "Now, if you wish to save some of the recoil, you can download to the .44 Spl. cartridge and still get great performance from the system."
At the top of the revolver, there's a ramped front sight with a highly visible orange insert, and that's paired with an adjustable rear sight, complete with a set screw that locks the system in place until adjustments are needed. For those who want to add optics, the top strap of the revolver is drilled and tapped, and Colt includes a Picatinny rail that can be installed to mount handgun scopes.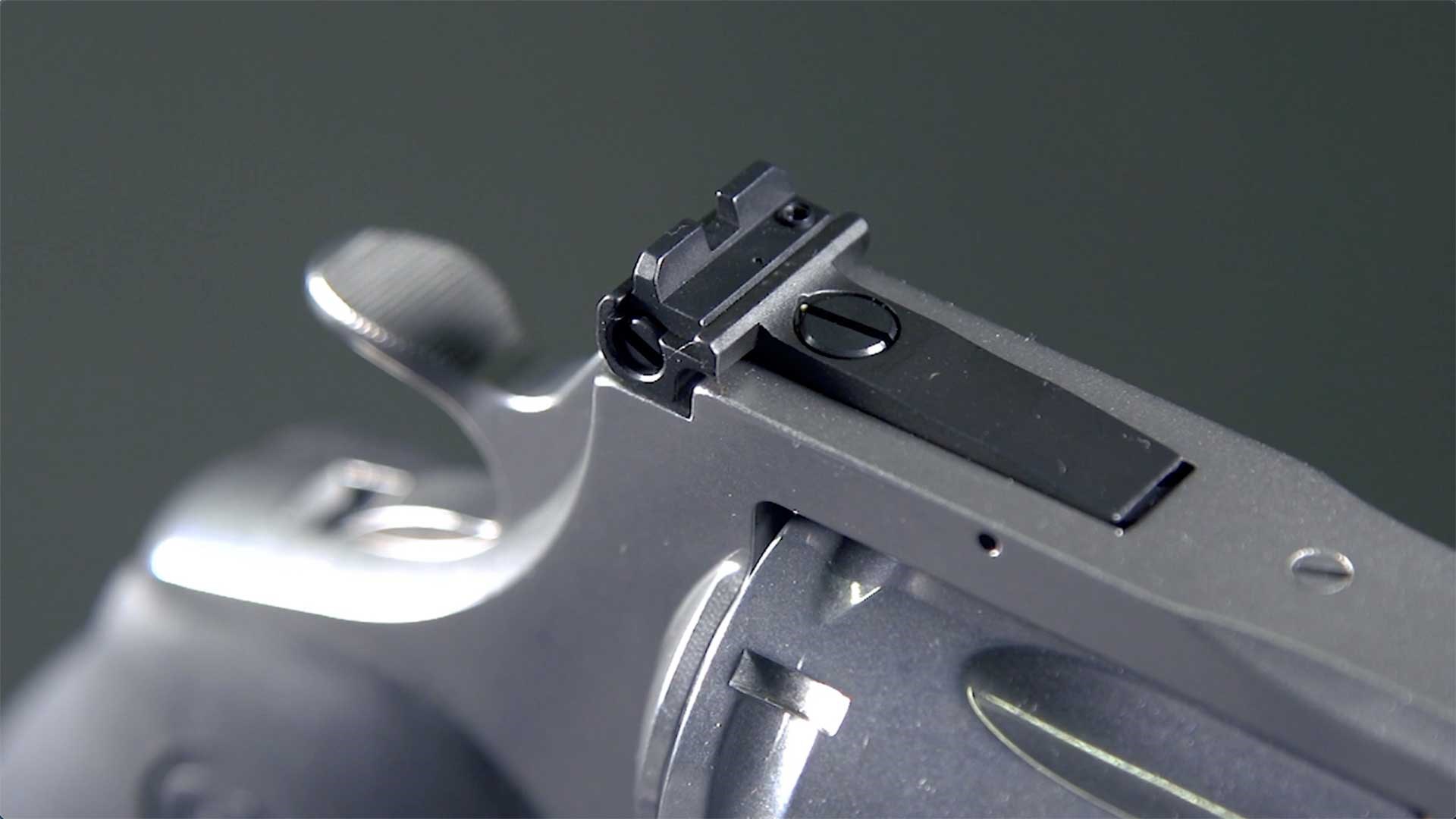 "Now, despite the Anaconda's hiatus, as it comes today, this is an improved system," Olsen said. "Though it is a lot like the original, a few things have been made with tighter tolerances that equates to a better trigger pull, better accuracy and a better user experience in the end. Colt does employ its linear leaf spring inside here to provide a really nice, buttery-smooth trigger pull. In double-action, the gun's trigger is much heavier than in single-action mode."
Colt's first-generation Anaconda was a powerful revolver designed for hunters and field use, but one of the main complaints of the earlier design was its trigger, which was heavy, inconsistent and detracted from the user's experience. Colt's second-generation Anaconda addresses all of those concerns and more.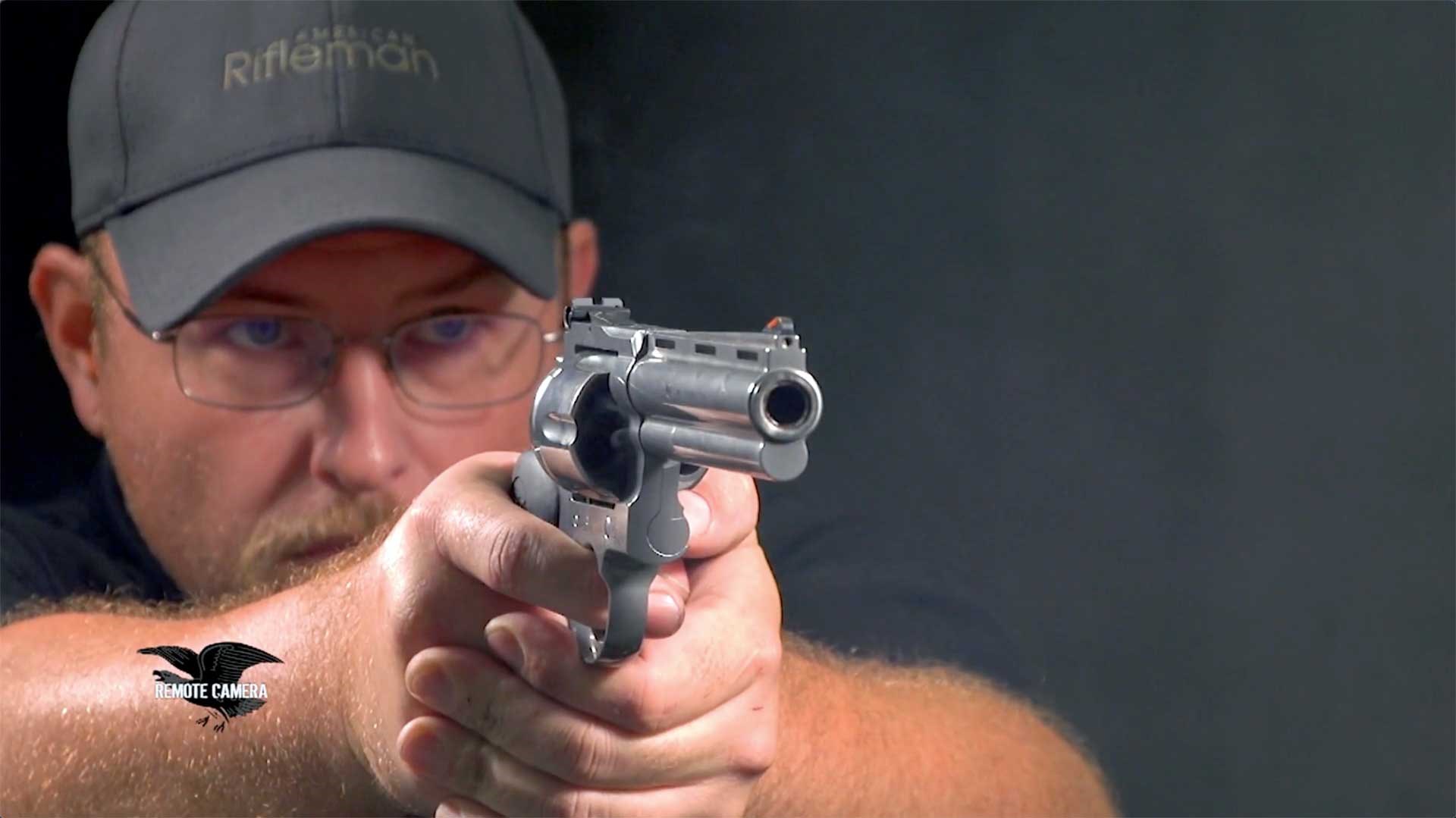 "Taking this Colt Anaconda to the range really is an amazing experience," Olsen said. "They got it right with this trigger and the internal lockwork. You don't get a lot of staging and stacking like I felt with previous Anacondas."
To watch complete segments of past episodes of American Rifleman TV, go to americanrifleman.org/artv. For all-new episodes of ARTV, tune in Wednesday nights to Outdoor Channel 8:30 p.m. and 11:30 p.m. EST. 
Colt Anaconda Specifications
Manufacturer: Colt's Mfg. LLC
Action Type: double-action, centerfire revolver
Chambering: .44 Mag.
Frame: stainless steel
Barrel: 6", 1:13" LH twist
Cylinder: six-round capacity
Sights: ramp front; fully adjustable rear
Trigger: double-action, 10-lb., 1-oz. pull; single-action, 5-lb., 2-oz. pull
Overall Length: 12"
Height: 5.5"
Weight: 53 ozs.
Accessories: owner's manual, hard case, lock
MSRP: $1,499