by
posted on October 30, 2018
Support NRA American Rifleman
DONATE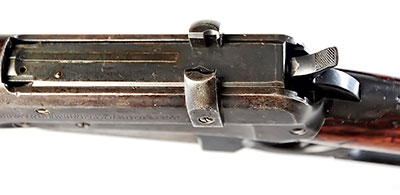 Q: The April 2013 issue had a column about the Winchester Model 1895 Russian Musket. What makes it a musket? Does it have a smooth bore or is the designation just a misnomer? What were the perceived advantages of these guns as infantry longarms? Can you please help explain the "rifle musket" verbiage?
---
A: Your question concerning what constitutes a modern "musket" is a good one. Of course, originally a musket was a smoothbore, muzzleloading arm generally of larger caliber, and it was longer than a carbine. With the introduction of the rifle-musket, the designation "musket" began to evolve. Rifle-muskets were muzzleloaders with musket-length rifled barrels. At that time, rifles had shorter barrels and were usually given to specialized troops.
In the cartridge era, musket typically means that a rifle is longer than the usual incarnation of a specific arm and has a stock extending out very close to the muzzle. Originally a military term, it is also used for some sporting rifles, such as Model 1866, 1894 and 1895 Winchesters.
—Garry James