posted on November 8, 2020
Support NRA American Rifleman
DONATE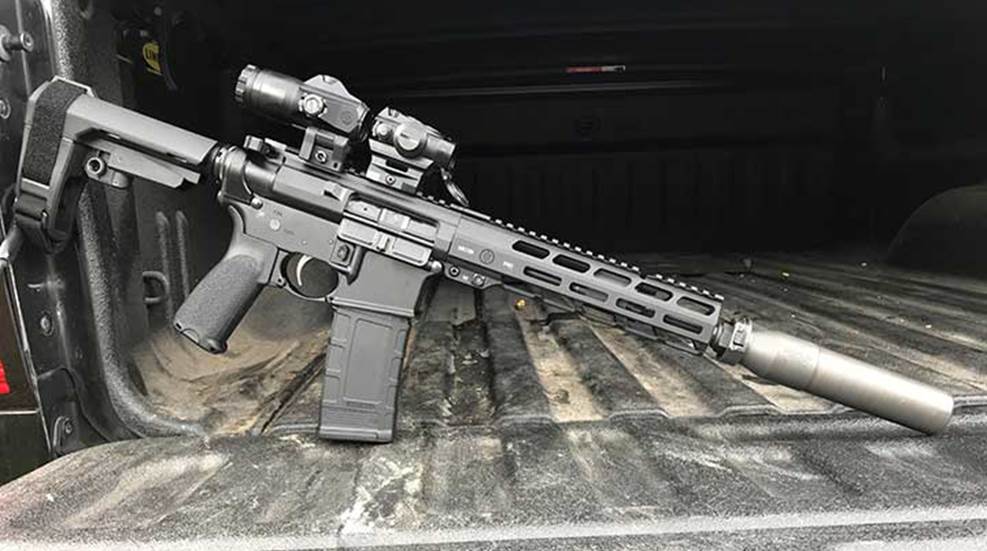 Primary Weapons Systems (PWS) literature clearly delineates the process behind the development of its AR platforms; a marriage between the simplicity and reliability of the AK platform combined with the controls, shape and ergonomics of the AR-15. Even a cursory glance at PWS AR bolt-carrier group leaves little doubt. The AK-like operating rod is connected directly to the bolt carrier through the charging handle.

PWS is convinced its long-stroke piston AR is not only an improvement over the original gas-impingement design but also all AR designs featuring short-stroke pistons as well. Especially those with shorter barrel lengths and mounted suppressors. There are a variety of opinions on what exactly make an operating system a long-stroke or short-stroke.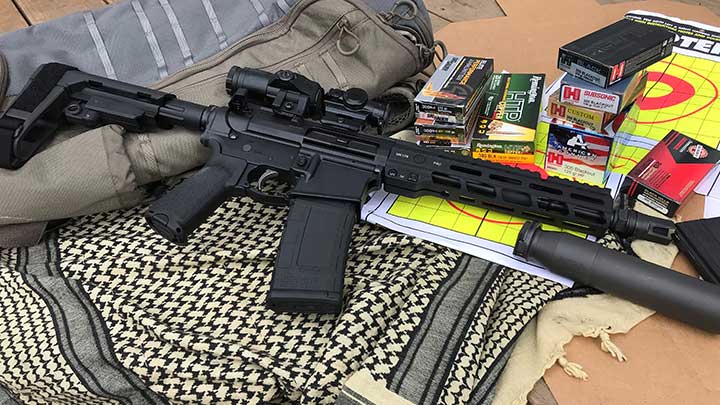 For our purposes, a long-stroke system, like that found on the M1 Garand and AK platform, uses a long operating rod and piston head connected directly to the bolt carrier that moves with the carrier along the full length of travel. A short-stroke system, on the other hand, consists of a separated interface where the piston and operating rod travel only a short distance, punching the bolt carrier hard enough to cycle.

Proponents of the long-stroke system in an AR platform argue that it does not have multiple parts banging into each other as with the short-stroke designs. The PWS long-stroke operating rod and bolt carrier group move together as a single unit. This minimizes carrier tilt and bounce, which can be a common issue in short-stroke AR piston designs.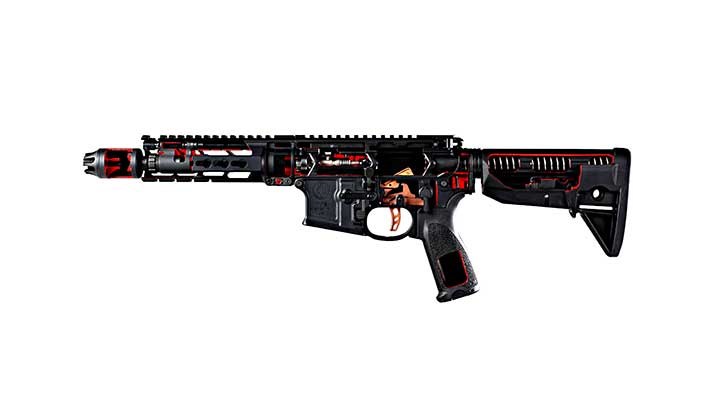 As a result, The PWS MK1 series requires no tools for disassembly, as well as less maintenance than other piston systems. PWS designs continuously evolve with various models offered. For example, it offers several models including the MK1 PRO, MOD 1, MOD 2 and ALPHA AR-15 variants. It also offers the MK2 MOD 1 for AR-10 associated chamberings. 

Different barrel lengths are offered with each model. The specific model in this review is the MK109 PRO pistol chambered in .300 Blackout. PWS listened to market feedback pertaining to high cost, which is a reason many in the market choose not to purchase a piston-driven AR. The PWS PRO series originated out of this.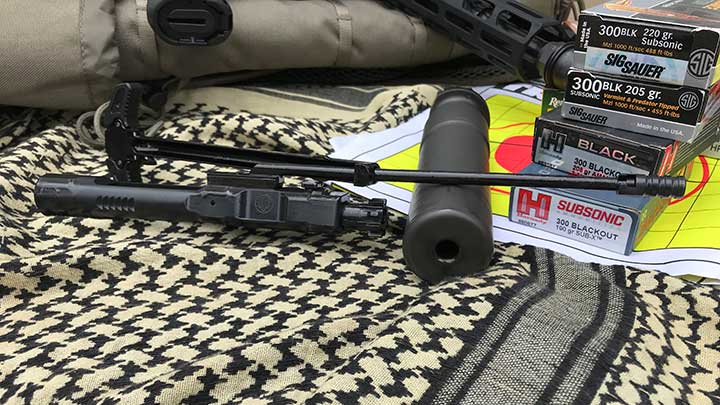 PWS did not want to compromise anything associated with its long-stroke piston operating methodology, but still sought to offer a more affordable option. PWS responded with an extruded upper receiver instead of a forged upper to help reduce the price. PWS concluded that both it and its customers would benefit if the market became familiar with its long-stroke piston operating system.
Along these lines, the MK109 chambered in .300 Blackout is a Brownells exclusive. The PRO uses the same internals as other PWS MK. Upt to 90 percent of the parts used by PWS are manufactured in-house. The PWS PRO models are not a stripped-down base offering. Each features an adjustable gas system with three settings, making them ideal for suppressor use.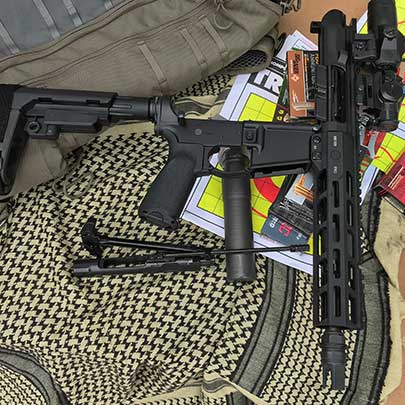 They also incorporate a free-float, MLOK-compatible handguard and a Radian Raptor ambidextrous charging handle. A SB Tactical SBA3 brace and Bravo Company Pistol Grip complete the PRO's ergonomics. The PRO can be purchased as an upper only or complete firearm, in either a pistol or rifle configuration, combined with a forged PWS lower receiver. 

The MK109 PRO pistol's 9.75" 1:8 twist barrel with A2 flash hider gives an overall length of 25.5" to 28.5", depending on the SBA3 brace position. The MK109 PRO's long-stroke piston operating system helps to smooth out recoil impulse compared to other platforms which use a short-stroke piston. PWS designed a forward-canted "dwell" chamber in front of the piston's head.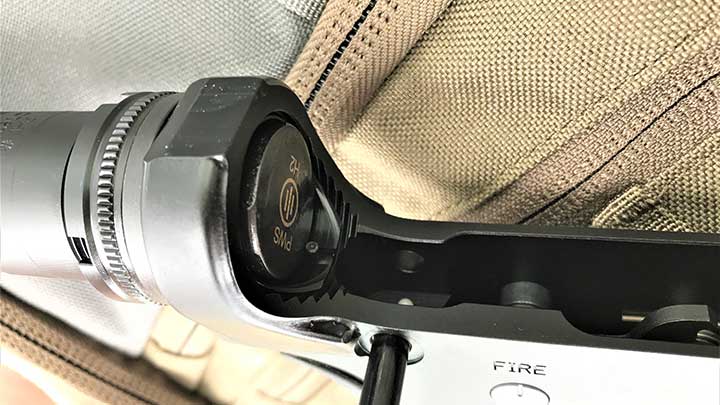 This compares favorably against more common horizontal or rearward angles associated with gas vectoring. The forward cant also helps to minimize carbon build-up on the operating rod. A hidden enhancing feature with the PWS MK109 PRO is the Enhanced Buffer Tube (EBT). The new PWS EBT is impact extruded from 7075 aluminum to enhance strength and rigidity. An extended lip on the lower-front lip of the buffer tube serves to eliminate carrier tilt. 

The ambidextrous Radian Raptor charging handle offers the user plenty of purchase to operate the MK109 PRO's bolt group on either side. The increasing use of suppressors for civilians, law enforcement and military highlight another advantage of piston-driven ARs, the ability to quickly adjust the amount of gas siphoned to operate the action. The PWS gas adjustment valve is accessed through the top of the fore-end rail.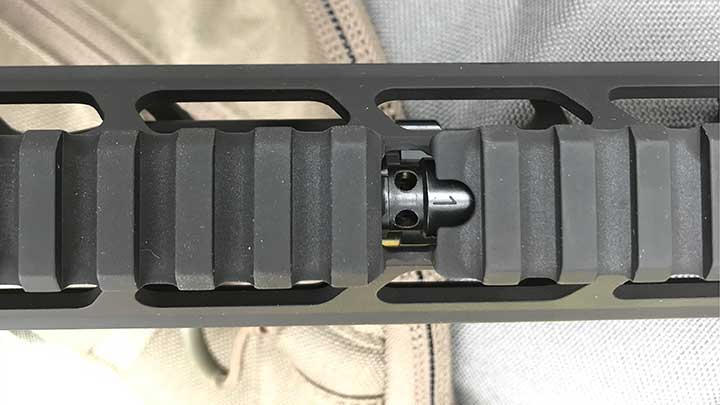 PWS provides a tool to adjust the setting that can be stored in the pistol grip, though a bullet tip also works. All it takes is to simply rotate the valve to the next position until the desired setting is selected for the specific suppressor and ammunition combination. Setting one is for normal use. An adverse-condition setting is not needed. The PWS system is designed to operate with enough back pressure at all times, no matter how dirty or fouled, which is something to be appreciated in a fighting rifle.

Suppressor use with subsonic ammunition is setting two. Suppressor use with supersonic ammunition is setting three. The .300 Blackout distinguishes itself, with the ability to access standard supersonic rounds for typical longer-range engagements, while also available in subsonic for more discrete specialized work.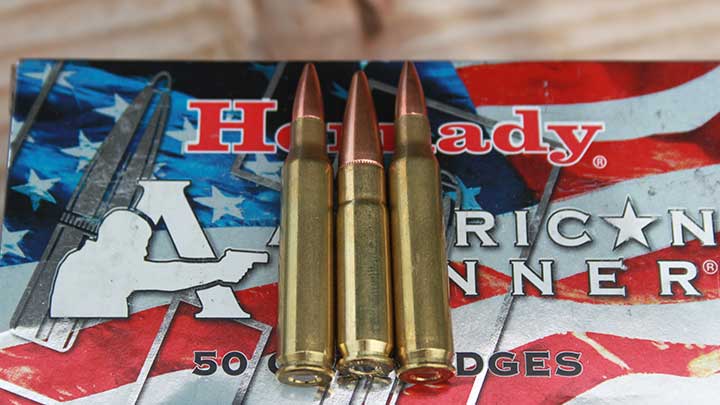 The .300 Blackout was created in response to a US special operations request. The .300 Blackout has the ability to launch .30-cal. projectiles from a AR-15-style platform from existing 5.56 NATO magazines without a reduction in magazine capacity or compromised functioning. Another notable characteristic of the .300 Blackout is its compatibility with the standard AR-15 bolt, thus making only a barrel change necessary. 

Hornady, SIG Sauer and Black Hills .300 Blackout loads were used in this review. The supersonic 120- to 125-gr. loads clocked between 2,110 and 2,295 f.p.s. from the PWS 9.75" barrel. The subsonic 200-gr. loads measured from 890 to 925 f.p.s. Accuracy from the PRO .300 Blackout was a pleasant surprise. No load tested, whether supersonic or subsonic, produced greater than a 1.75" average grouping at 100 yds. after firing three 5-round groups.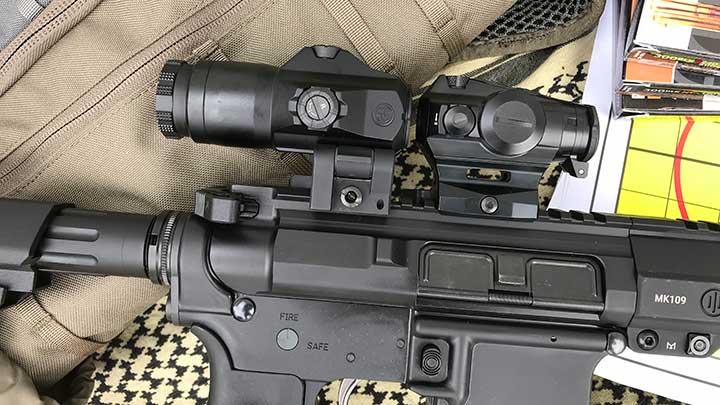 A SIG Sauer Romeo 4H red-dot optic enhanced with a SIG Sauer Juliet 4x magnifier was used on the PWS MK109 PRO during this test. The 4X Juliet magnifier is on a tilt mount, allowing it to swing out of the way if no magnification is wanted. The Romeo 4H proved ideal in the Echo Valley Training Center's Hesco Shoot House. The CQB format helped to highlight the potential of the .300 Blackout PWS MK109 PRO pistol, especially when suppressed.

A SIG Sauer SRD762-QRD suppressor was also incorporated into the range evaluations. After all, the .300 Blackout chambering is ideal for suppressor use. Several magazines worth of ammunition were spent engaging plate racks and man-sized steel targets with the PWS MK109 PRO. Drills quickly moved past stand-and-deliver drills to more dynamic drills involving movement, magazine reloads and firing from behind cover.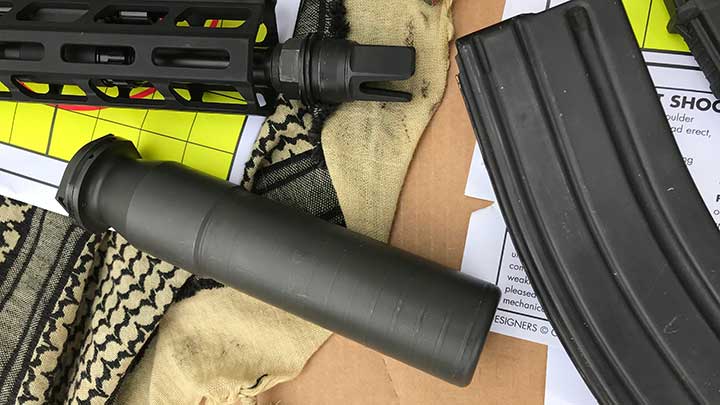 The recoil impulse of .300 Blackout is similar to 5.56 NATO in this sort of platform. It was decided to concentrate on using the MK109 PRO in training scenarios involving team tactics and patrolling. This allowed the PWS PRO pistol to shine in terms of potent firepower and combat accuracy. 

Firing from unorthodox positions while working around range vehicles showed why the lightweight MK109 PRO is such an effective platform, especially when chambered for .300 Blackout. More than 550 rounds of subsonic and supersonic ammunition were fired with the MK109 PRO. The .300 Blackout subsonic loads had no issue cycling the rifle, even when firing without a suppressor attached.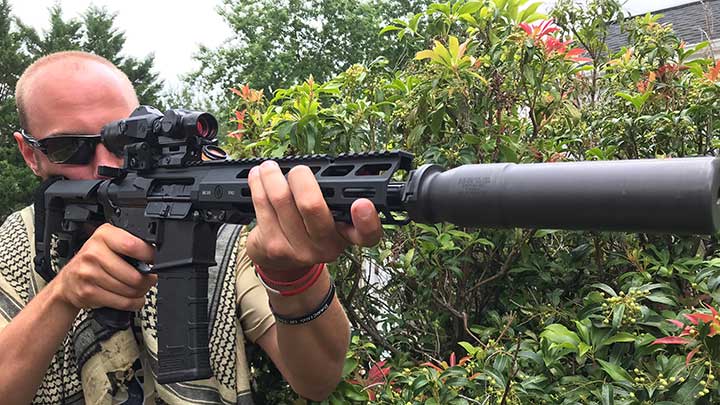 Not every .300 Blackout chambered semi-automatic rifle on the market shares this characteristic. The advantage of having a .300 Blackout-chambered rifle like the PWS MK109 PRO functioning with subsonic loads unsuppressed means a user can be confident of a functioning firearm, no matter the ammunition being used. PWS's thought process is to create an enhanced, simple to operate AR with "hell-and-back" reliability.

No matter how accurate or how powerful of a chambering a rifle is, if it does not work reliably it is a liability. Selection of a fighting rifle is as personal of a choice as it gets. The PWS MK109 is intended for serious practitioners. A return to AR basics such as lightweight, great handling with potent firepower is often the answer for most situations.  Primary Weapons Systems MK109 PRO is a platform that meets that criteria. For more information on the PWS MK109 PRO, visit primaryweapons.com. 

Specifications: Primary Weapons Systems (PWS) MK109 PRO Pistol
CALIBER: .300 BLACKOUT
BARREL: 9.75" 1:8 RH twist.
OVERALL LENGTH: 25.5" with brace collapsed and 28.5" with brace extended.
WEIGHT: 5-lbs. 9-oz. empty.
SIGHTS: Flattop Picatinny rail with SIG Sauer Romeo 4 and Juliet 4 mounted.
ACTION: Semi-automatic long-stroke gas piston.
CAPACITY: 30 round Magpul magazine.
MSRP: $1,045